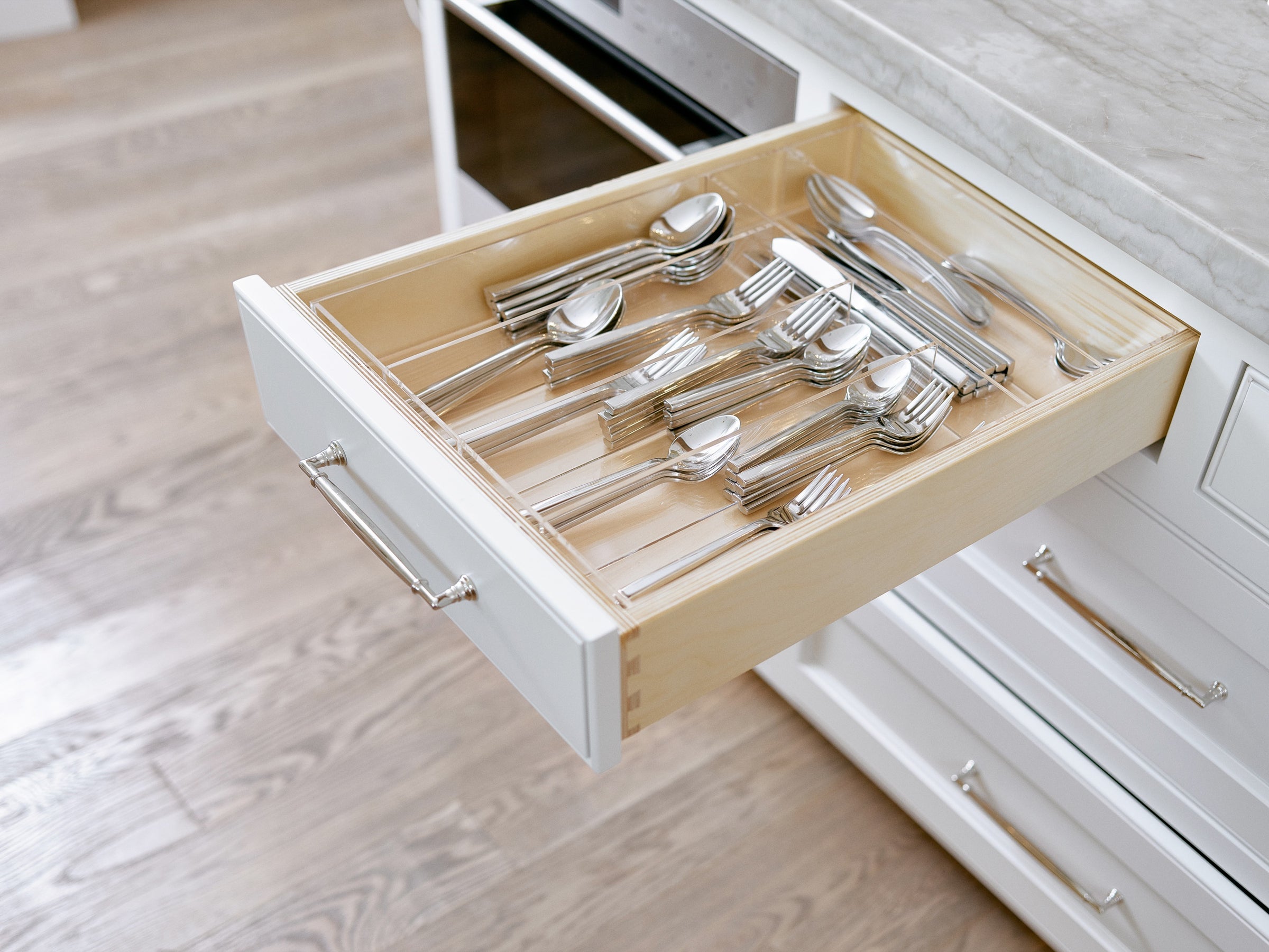 Each one of these six custom drawer organizers is designed to organize your silverware drawer
The silverware drawer is one of the most utilized kitchen drawers. Simply & beautifully organize your drawer with one of our six organizer options.
The Susan custom silverware drawer organizer features seven compartments in varying lengths providing a space for all your tableware as well as serving utensils.
The Emily custom silverware drawer organizer has six spacious compartments and is so versatile that it can organize your silverware, kitchen utensils, saran wrap, baking tools or even your favorite craft supplies.