What Is the Best Way to Store and Organize Your Jewelry?
In this course, we're going to
Jewelry is a unique expression of our style and the perfect finishing touch when getting ready in the morning. Having your jewelry easy to see and accessible as well as stored in a way to protect it is essential. Not having a proper dedicated space for your jewelry can become a nagging source of clutter and frustration. It ends up thrown in random places or in a tangled mess. Clear storage and compartments allow you to store jewelry in a way that makes this part of the getting ready process fun!
One of the reasons this is such a universal problem is it's almost impossible to find a great jewelry tray. Most jewelry trays on the market are poorly compartmentalized, and there are no good see-through options to help you see everything you have.
In this course, we're introducing you to our Sarah Jewelry Tray and exploring the innovative features you won't find in other jewelry trays on the market!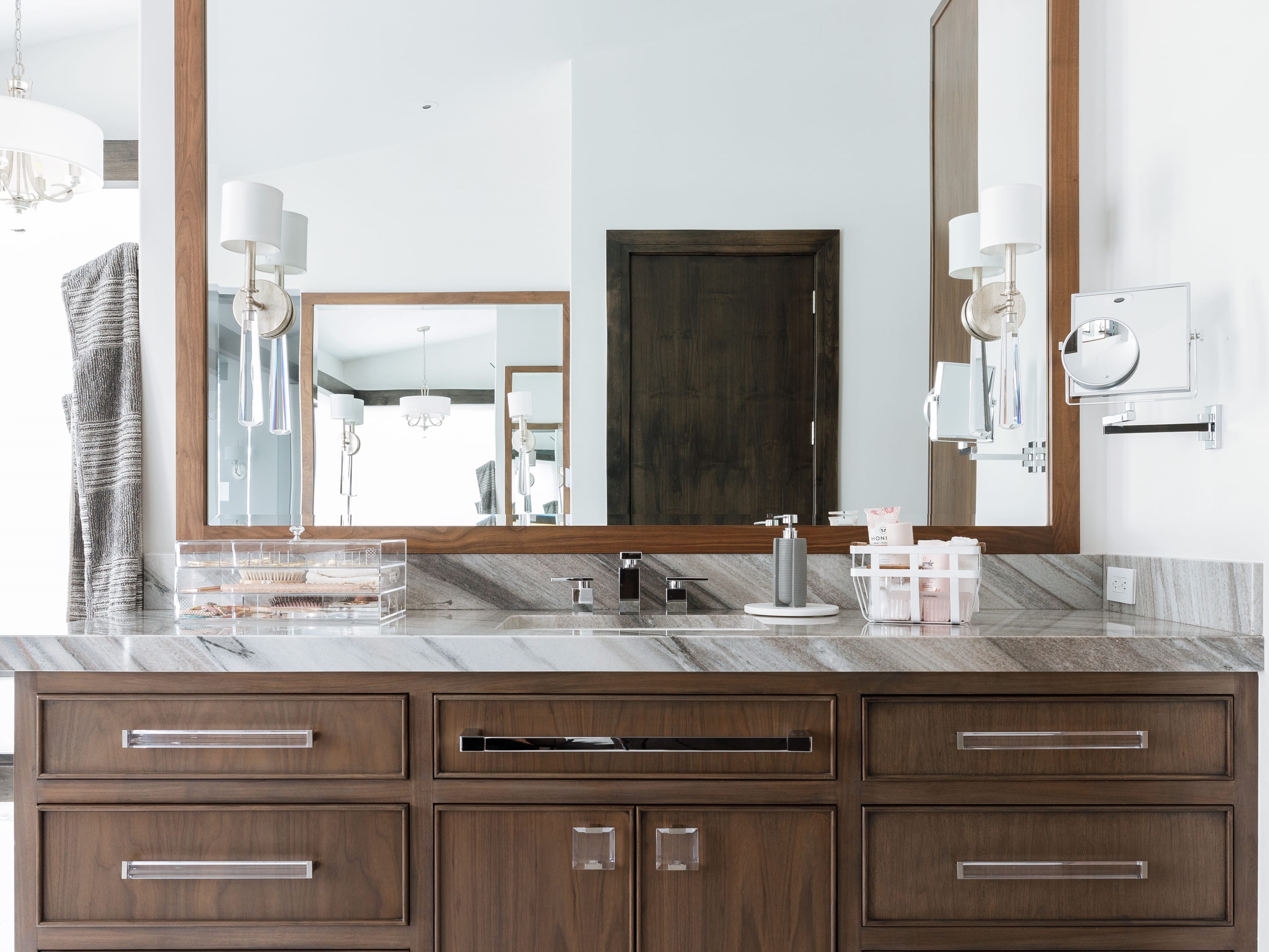 Our jewelry tray can be stored anywhere (on-counter, closet, under-sink, etc.), and you can move it to the counter while getting ready. You don't have to clutter your countertop with your jewelry if your space is limited! Store it where you have room and pull it out when you need it.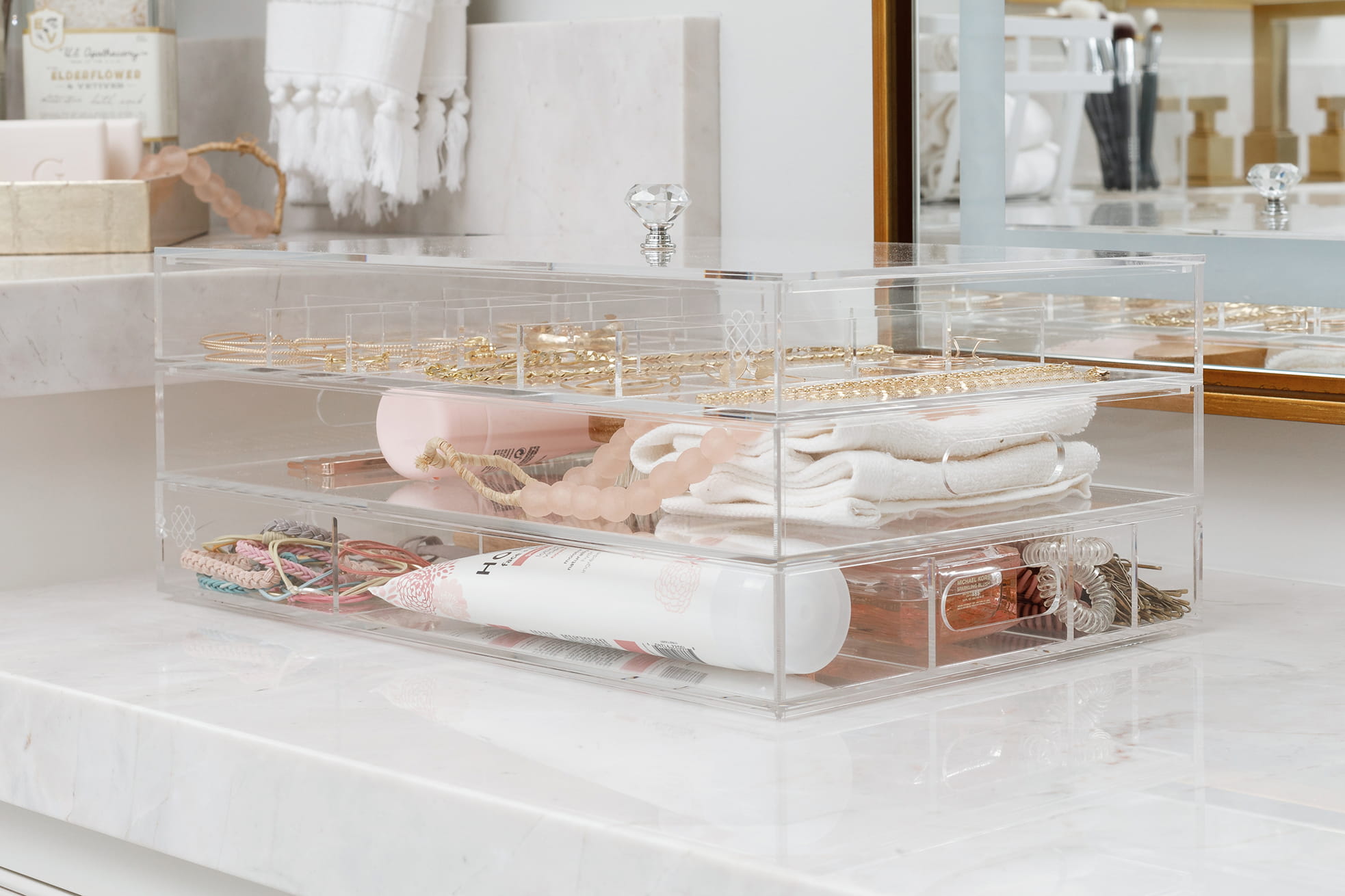 This is a game changer! Our jewelry tray allows you to utilize unused vertical space. The trays all stack nicely and are made to fit into place when stacked. You can stack multiple trays with a single lid on top that keeps all your jewelry airtight and protected.
Feature Three: See-Through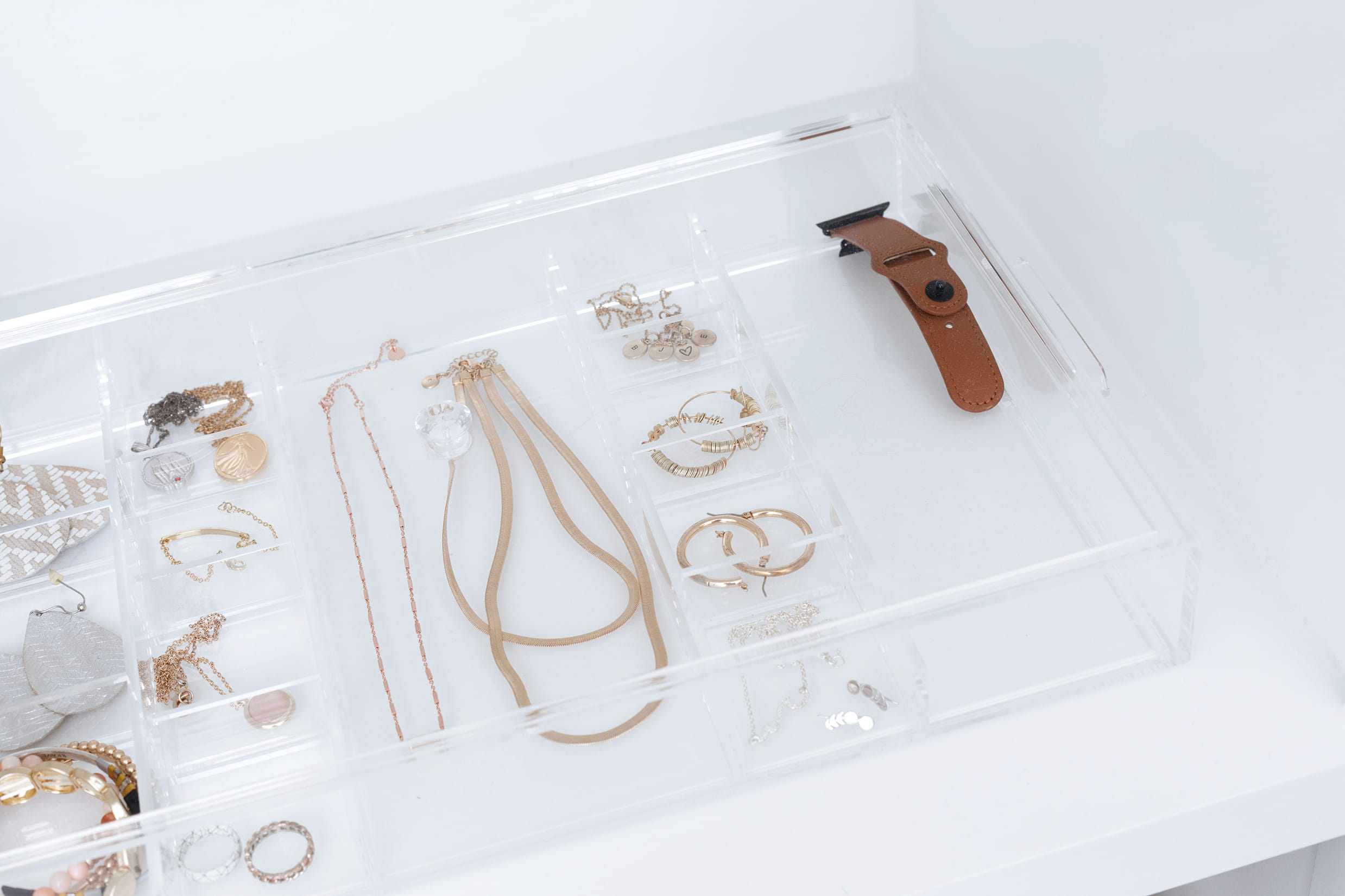 Like all of our premium acrylic storage solutions, you can see everything stored within the jewelry tray. This is very unique for a jewelry tray! The tray is compartmentalized well for your rings, earrings, and necklaces, so you can store items neatly and find them quickly.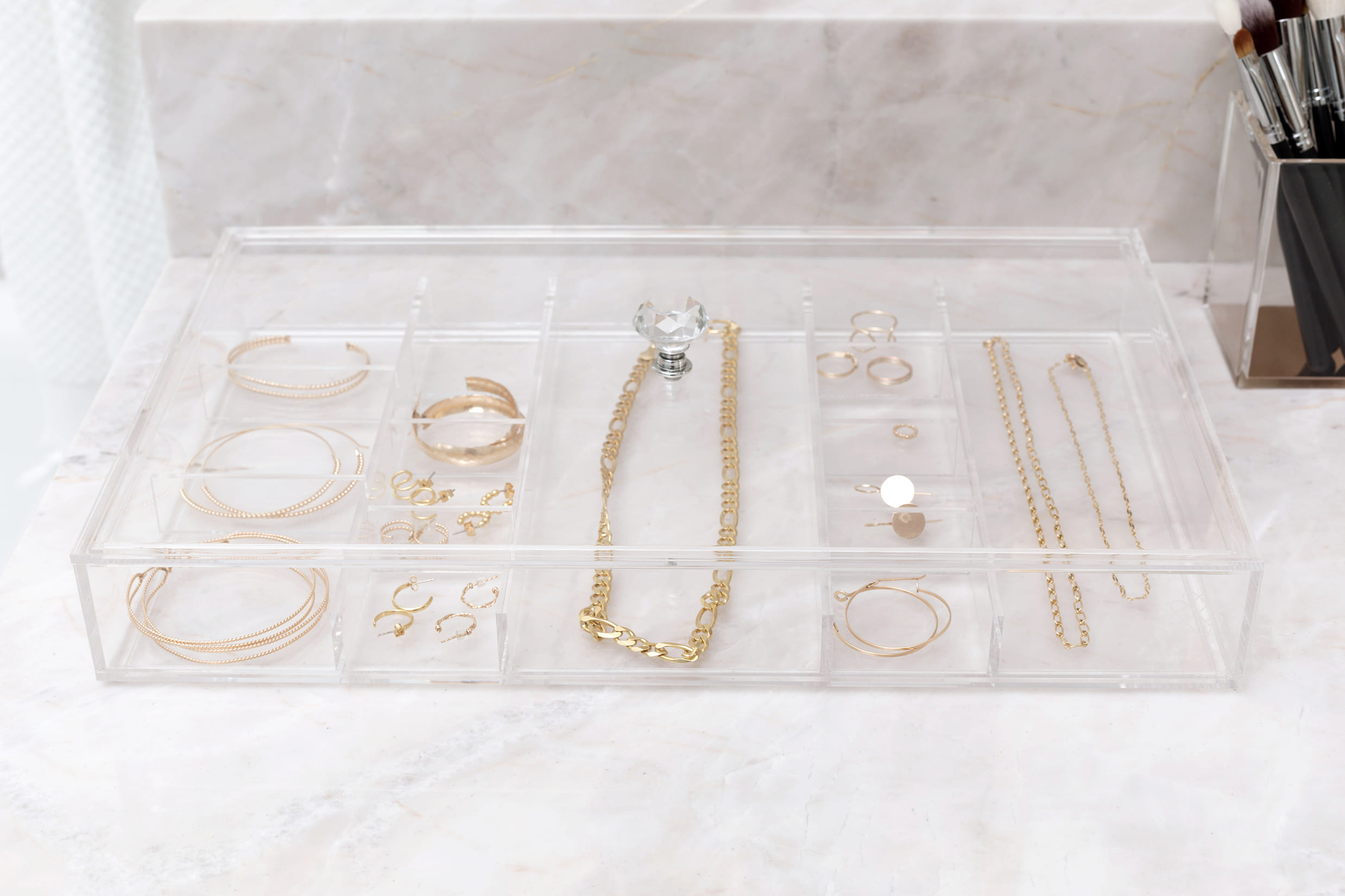 The Sarah Jewelry Tray comes with a lid that helps protect your jewelry from moisture in your bathroom, so you don't have to worry about rust or damage!
We're so excited to get this jewelry tray in your hands and hear your stories of how it's elevating your bathroom and closet! We would love to see your results and hear about how you're using your jewelry tray. Tag us on social media and use the hashtag #saltspace so we can see your before and afters!