Salt by Sabrina x Dental Products
Most dental offices spend at least 10 hours a month organizing. Shop Salt's custom, premium, acrylic drawer organizers to get your office organized for good.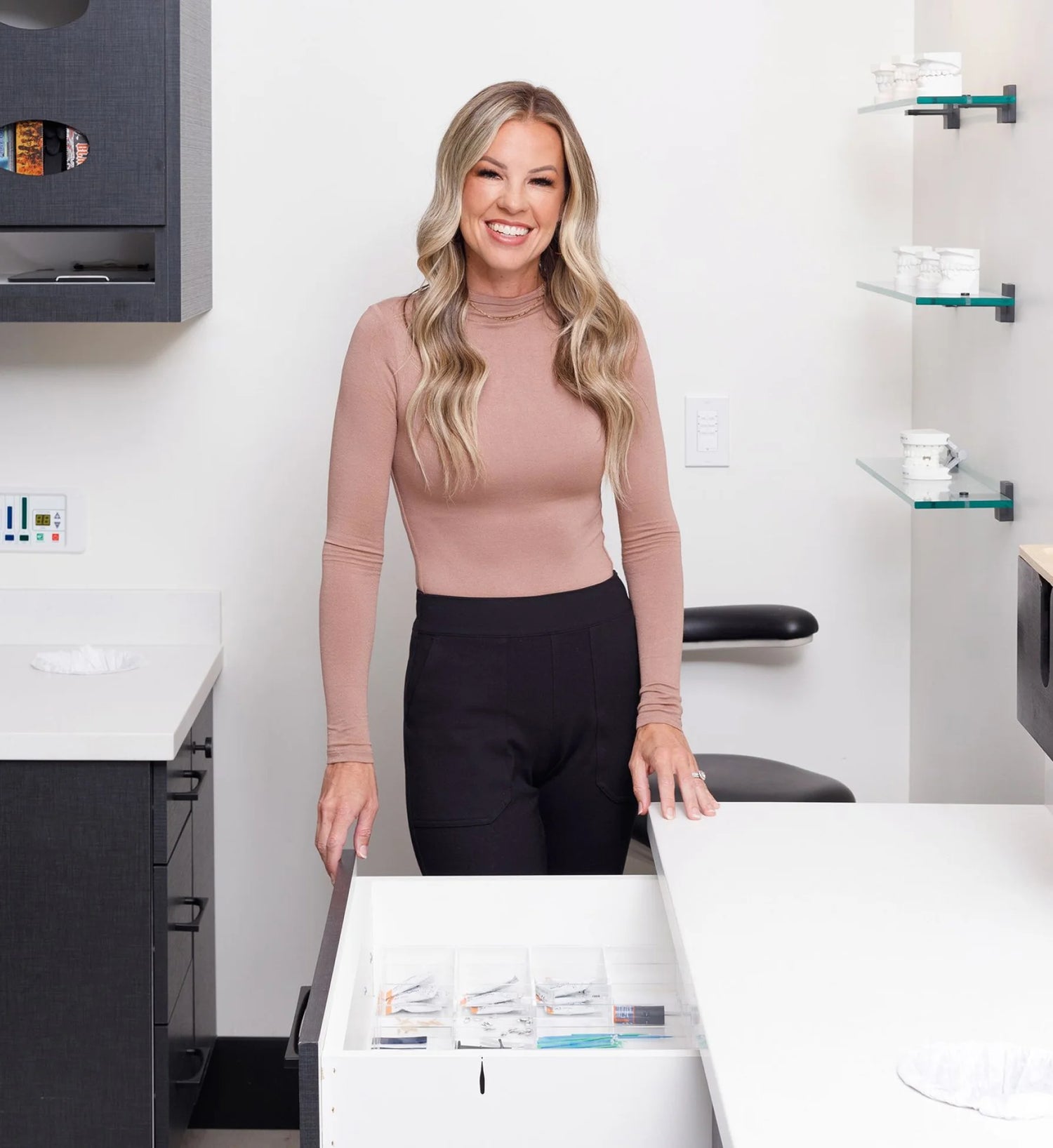 Introducing the Salt Dental Product Line. Experience the revolutionary way to get your office organized permanently with our drawer organizers and dividers.
With just a few simple measurements, we will custom make naturally antimicrobial, acrylic organizers to perfectly fit every drawer. Our dentists are saving time and money while improving their efficiency, patient experience and employee morale.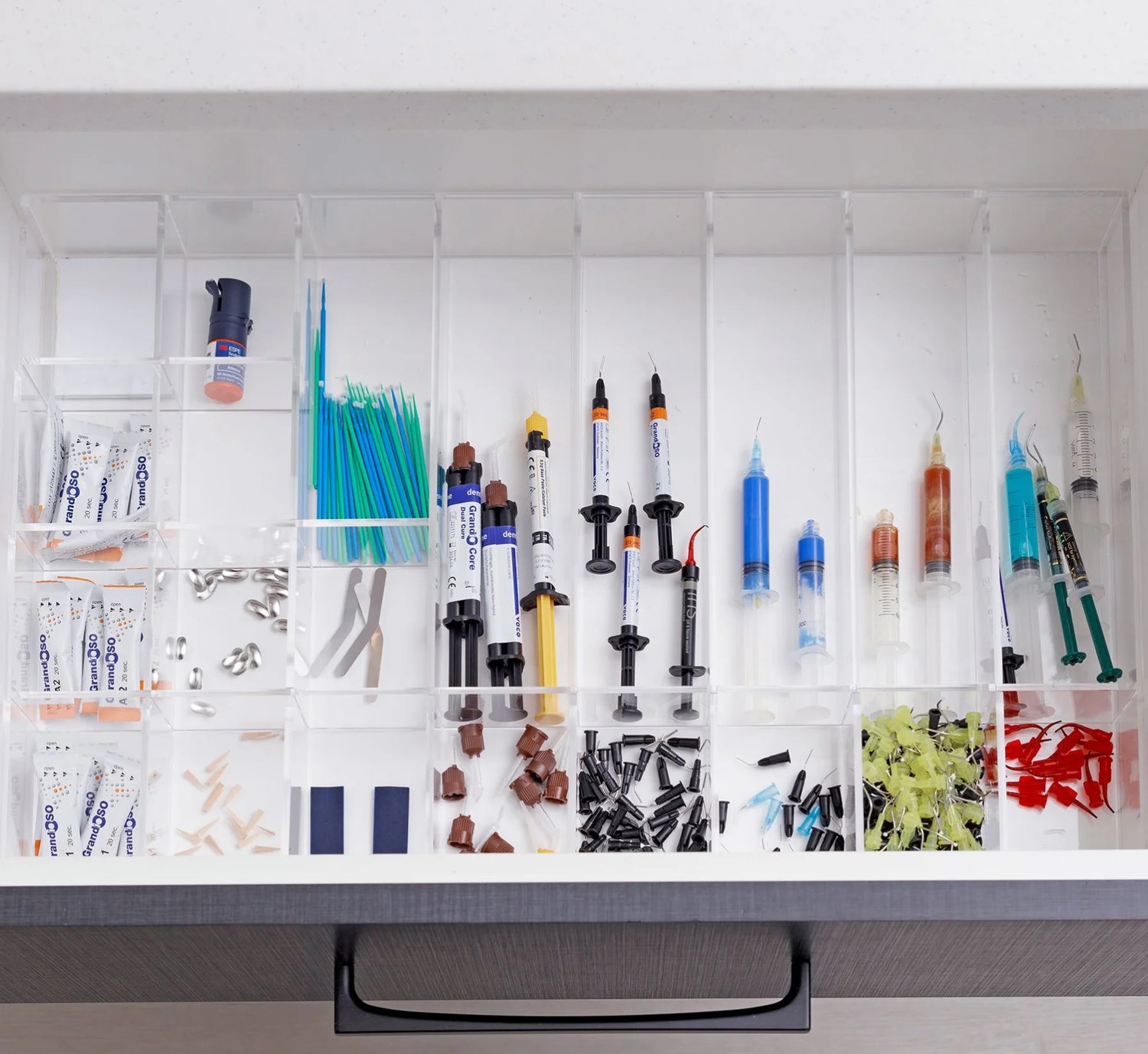 Your hygiene syringes and essentials are quick to find and easy to access. Never waste time searching for what you need. Salt organizers give everything a home and allow your team to quickly assess what needs to be restocked.
organize my essentials drawers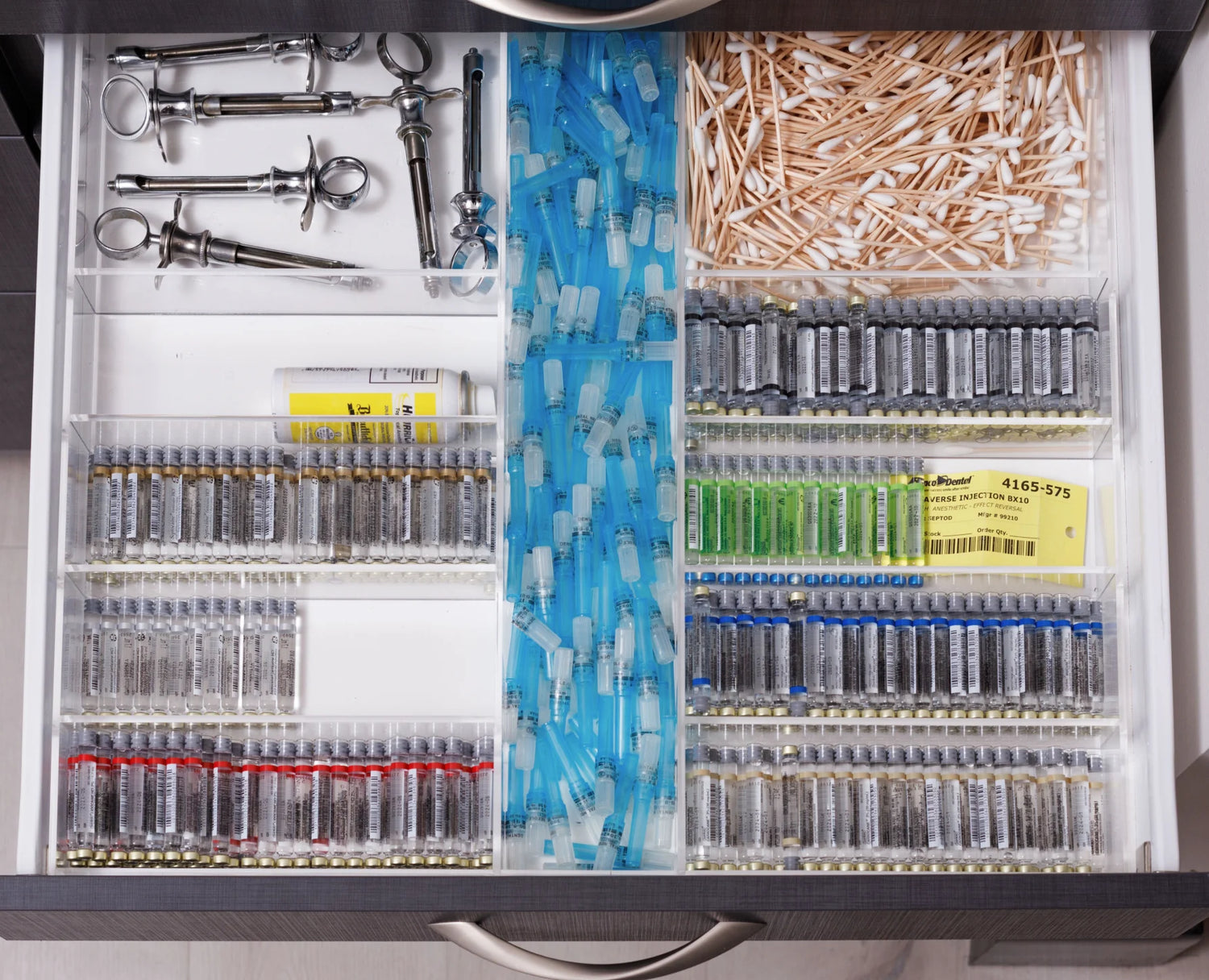 Never run out of anything again. Backstock organization gives you a clear picture of what you have in stock and what needs to be re-ordered.
From a dentist perspective, when we have to stop and wait for a specific instrument or piece of equipment it is very frustrating and slows the flow of the procedure. When we have to wait for something not in the room, it puts our schedule behind and it increases the stress on us doctors. Having the organizers allows us to have ample space in each and every operatory to have what we need in the room at all times. The Salt organizers maximize efficiency and it makes the stress a lot less to know we can function better. We love the organizers!
Prior to the Salt organizers, we spent on average 2 hours organizing the office. Now we can do it in about 30 minutes.
We used to purchase dollar store organizers and it was really cheap. But, you get what you pay for! The cheaper organizers actually made more work for us.
The Salt organizers make us more efficient. We can keep more things in the rooms and it makes our flow better and restock is now quick and easy.
Our hygienists switch rooms so having every room set up the same makes it seamless between the spaces and also works to increase our efficiency.
For me as a doctor, morale is definitely better with the organizers! It's nice to have everything you need in every room and easy to keep stocked. It makes it easier for the team stocking rooms as well. Anything that makes our jobs easier is a natural morale booster and we experienced that with our Salt organizers.
Before the Salt organizers, every room was different and now with everything  streamlined, the assistants can take inventory much faster and easier. The entire office flow has been revolutionized.