Take Control of Your Bathroom Countertop Space
In this course, we're going to
A cluttered countertop is a common problem when it comes to bathrooms. When we have too much in our drawers or cabinets, the countertop can easily become crowded and turn into a landing zone for everything. Like we talked about last week when we organized your bathroom drawer, we want our bathrooms to be peaceful, because this is where we begin and end our days!
No matter the size of your bathroom, this process can help you take control of your bathroom countertop space and leave you with a peaceful, clutter-free sanctuary to begin and end your days in.
Are you surprised by how much more peaceful your bathroom is without all that clutter? We hope your morning and evening routines in this space are some of your favorite moments of the day now. We can't wait to see your results! Tag us in your before & afters on social media and use the hashtag #saltspace!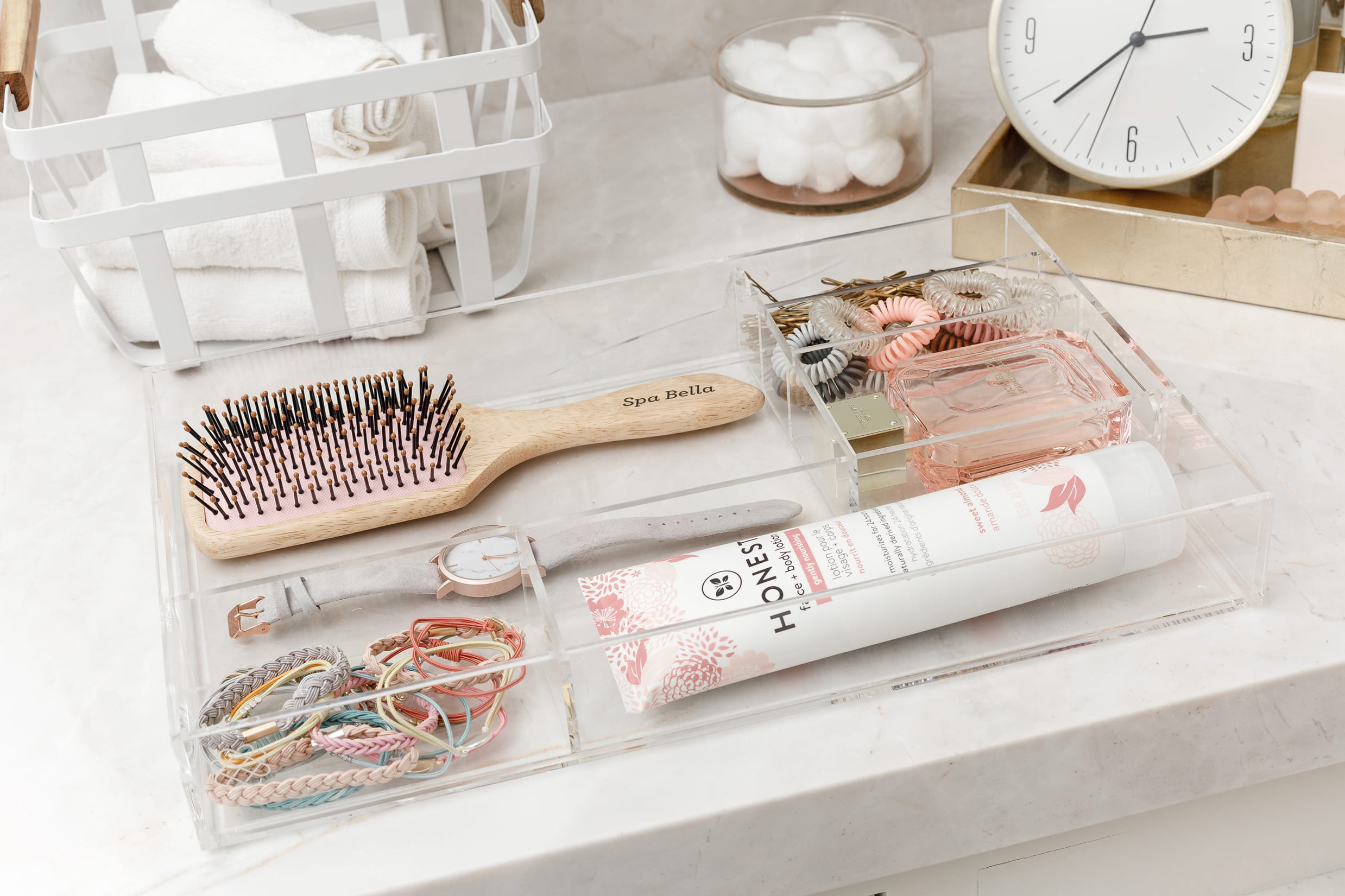 This of-a-kind countertop organizer allows you to tailor your tray to fit your needs exactly! Elevate your countertop space and have a custom-fit compartment for everything.
Repurpose this pen holder from our office collection as a toothbrush holder in the bathroom! This acrylic container looks great alongside the Betsy acrylic tray.