How Do I Organize My Bathroom Drawer?
Your bathroom is where you start and finish your day. This space has the power to set a positive tone for peace and order with better organization. A tidy bathroom will help you start fresh and invigorated and provide peace and comfort when you are ready to rest! Since organization begins in a drawer, that's where we'll be starting in your bathroom. Follow these simple steps below and create an elevated daily routine that is worth looking forward to.
If we know the drawer is a joy to open, it sets a good tone for the rest of the day.  
–Sabrina
Bathroom essentials are often the first and last things you use during the day, and the last thing you need at the start or finish of your day is to be irritated or frustrated! Let's get you feeling empowered instead.
Step One: Take Everything Out of Your Drawer
As always, start with a clean slate! Remove everything from your drawer, and clean it thoroughly. A clean, blank canvas will create space for your creativity to thrive as you reimagine your space.
Step Two: Keep Only the Essential Items That You Use Frequently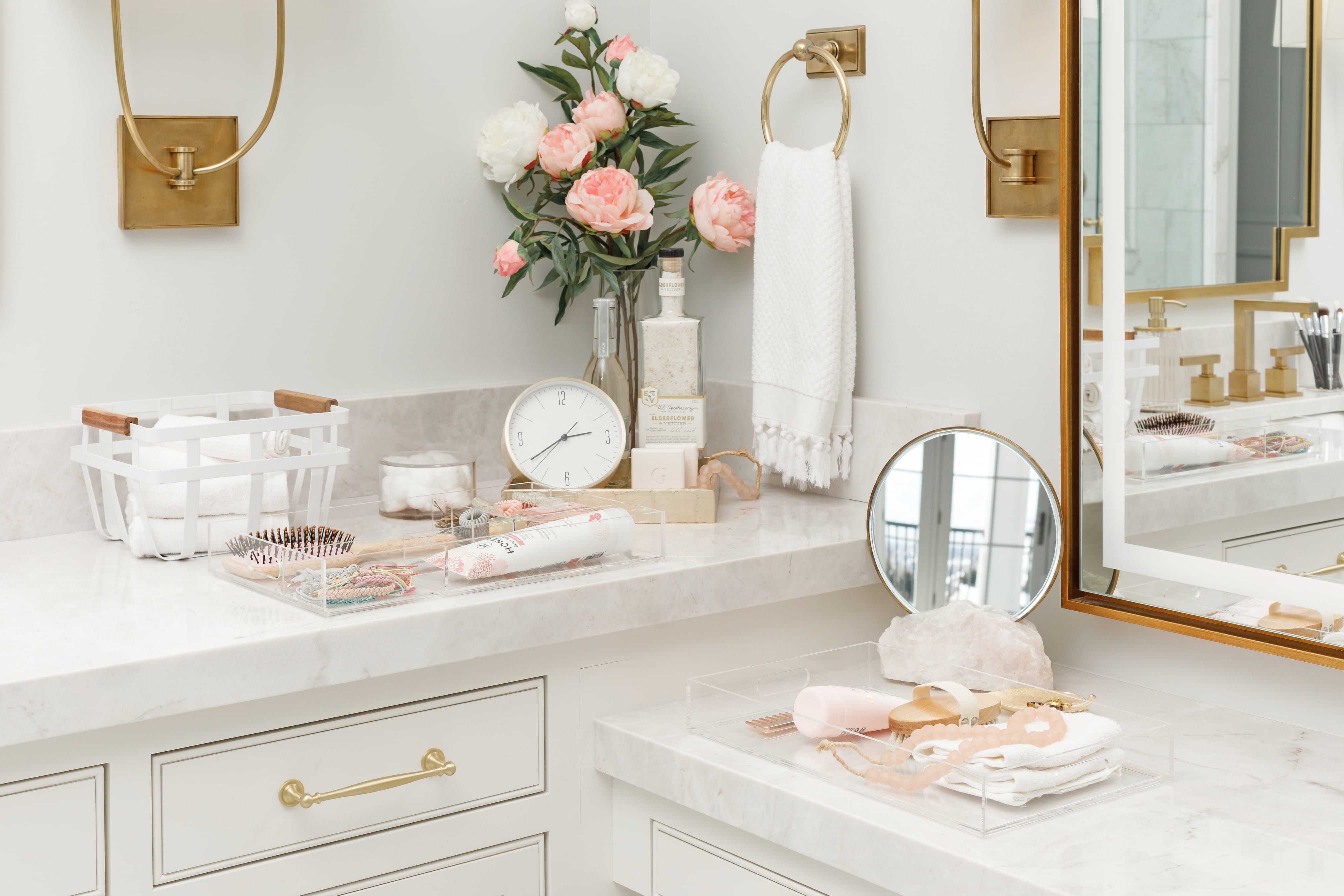 Remember our rule of thumb for simplifying? If you don't use it, get rid of it! Anything you don't use frequently should either be thrown away or relocated. Are you stockpiling product samples or expired items you never use? Get rid of them!
Step Three: Choose a Clear Organizational Solution to Use in the Drawer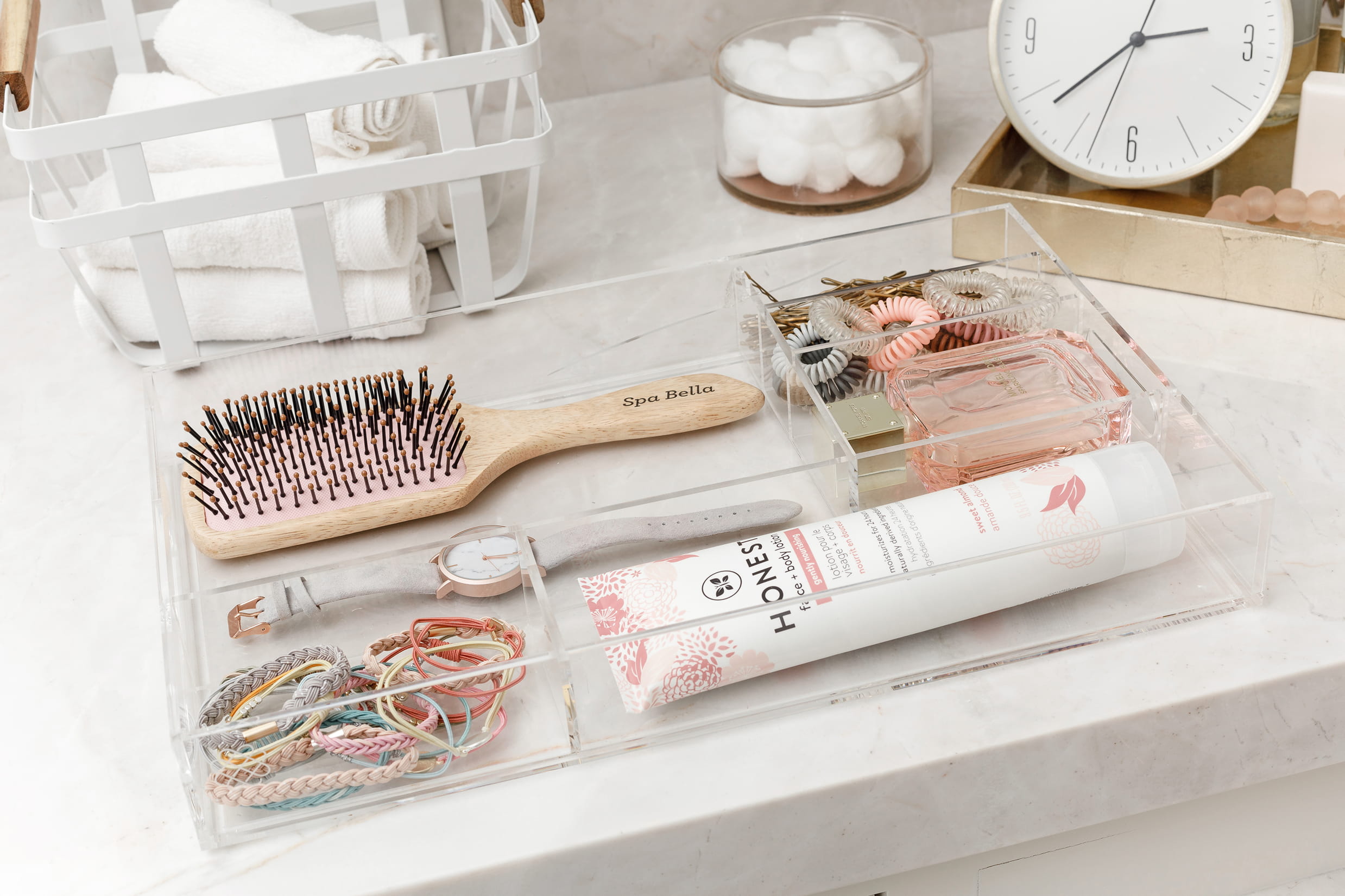 When everything has a place, it gives you power and peace of mind. Compartmentalizing your drawer will help you keep it clean and organized, and enable you to always find what you need. Clear organizers like our acrylic organizers are beautiful, easy to clean, and allow you to see everything in your drawer. Plus they fit absolutely perfectly, so you won't waste any space!
Don't have a bathroom essentials drawer? No worries, you can use countertop trays or containers instead! If you are limited on drawer space, use a countertop container like a pen holder to hold your toothbrush and a small round or square container to hold q-tips or cotton balls.
Step Four: Place Only Your Essential Items Back Into The Drawer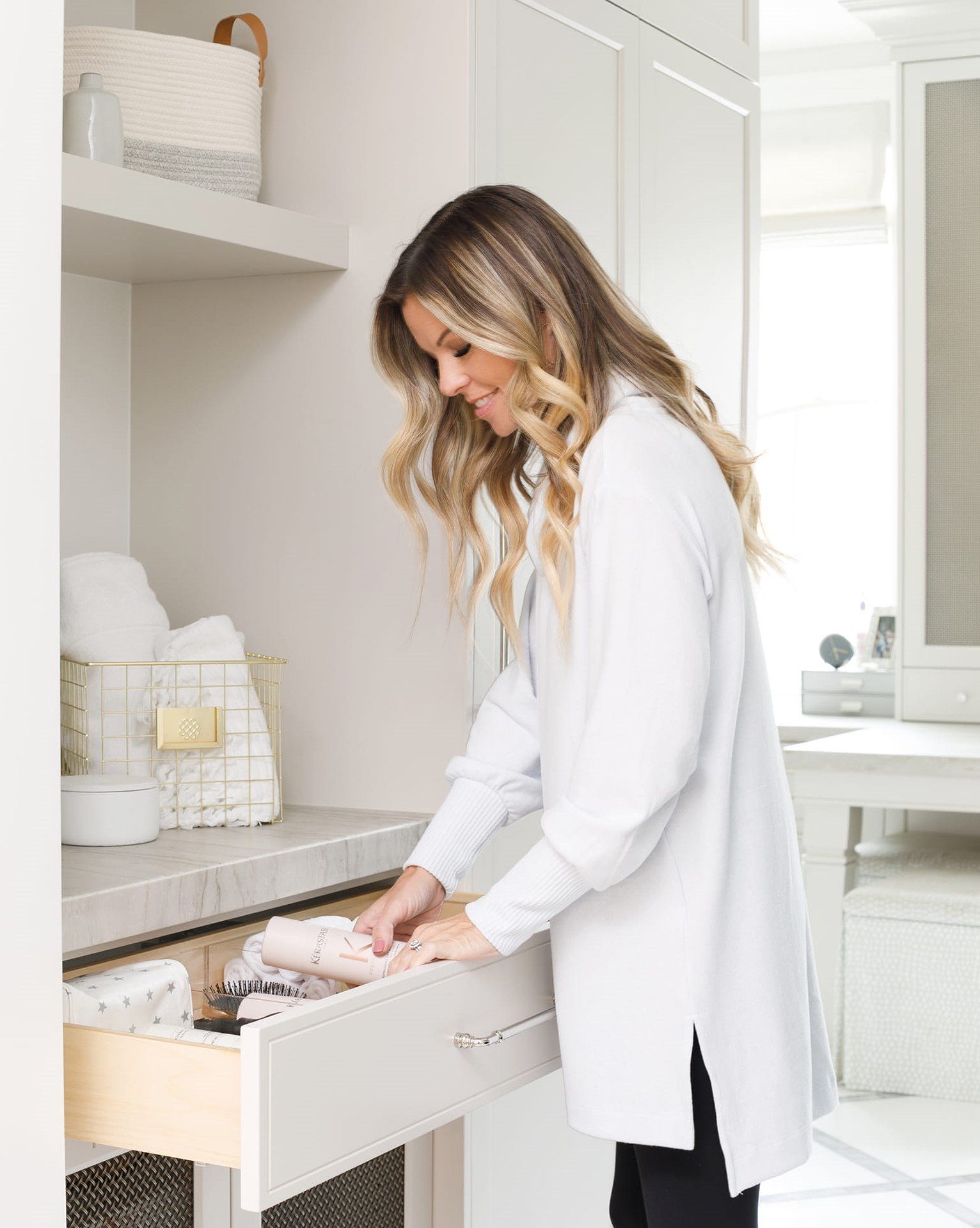 If we keep infrequently used items in our primary drawer, they only clutter what we need frequently. Don't let these items get in the way of your daily tools! Developing a system and habit of only keeping things in your essentials drawer that you use frequently will create a rhythm of peace in your bathroom that empowers you for your entire day!
Do you feel empowered yet? There's no better feeling than starting and ending your day with peace and order. We can't wait to see your results! Tag us in your before & afters on social media and use the hashtag #saltspace!
Salt solutions for your bathroom flow