Organization is so much more than a clean house. It's having the things that you need accessible, the things that you don't removed, all in a system that is personal to you.
The organized kitchen is a space to gather for food, laughter, and love.
Shop the Natalie
My husband is the chef in our home but we both enjoy spending time cooking. Having our utensils neat, tidy and ready for use elevates this experience.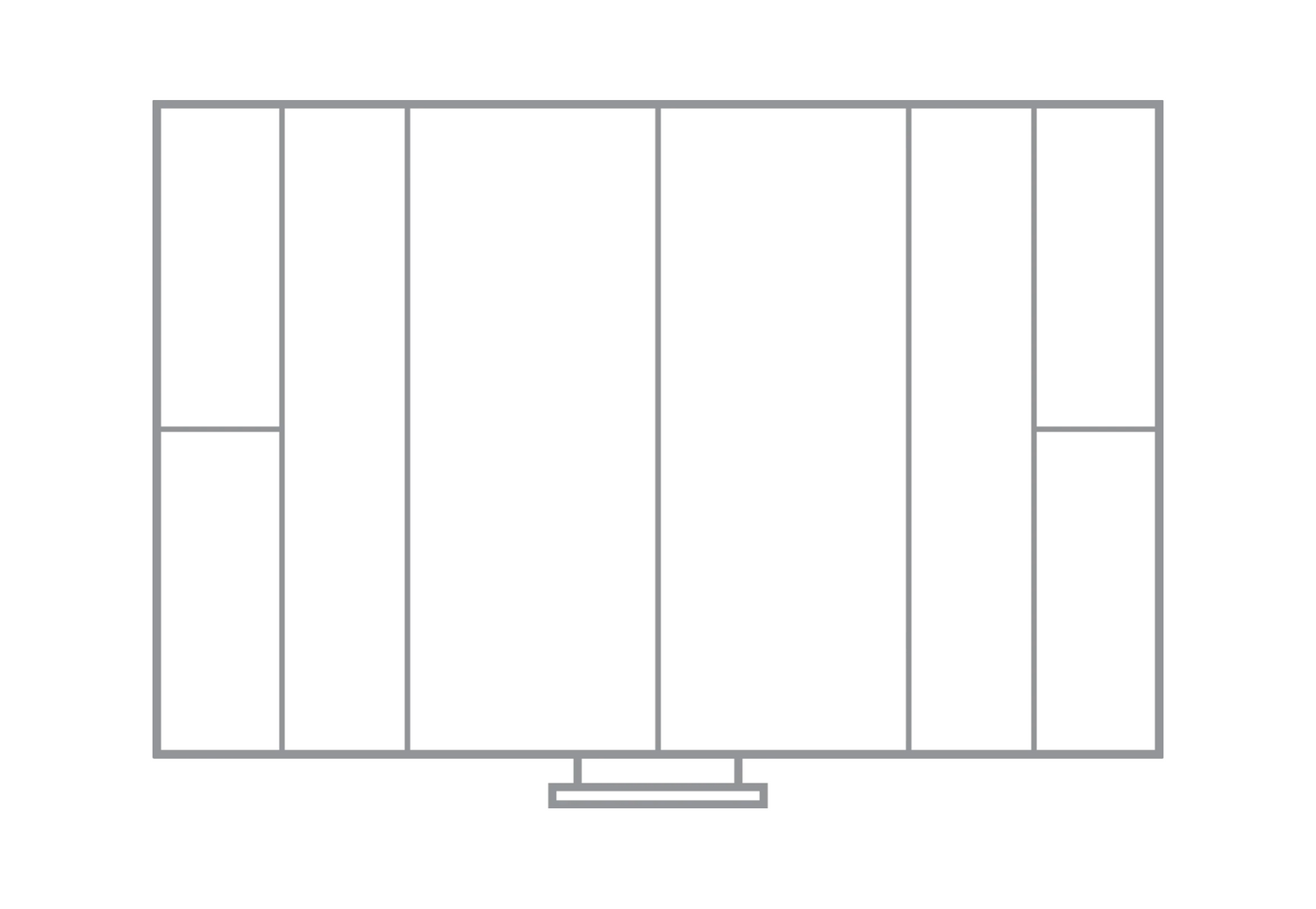 Shop Sabrina's Favorite Kitchen Organizers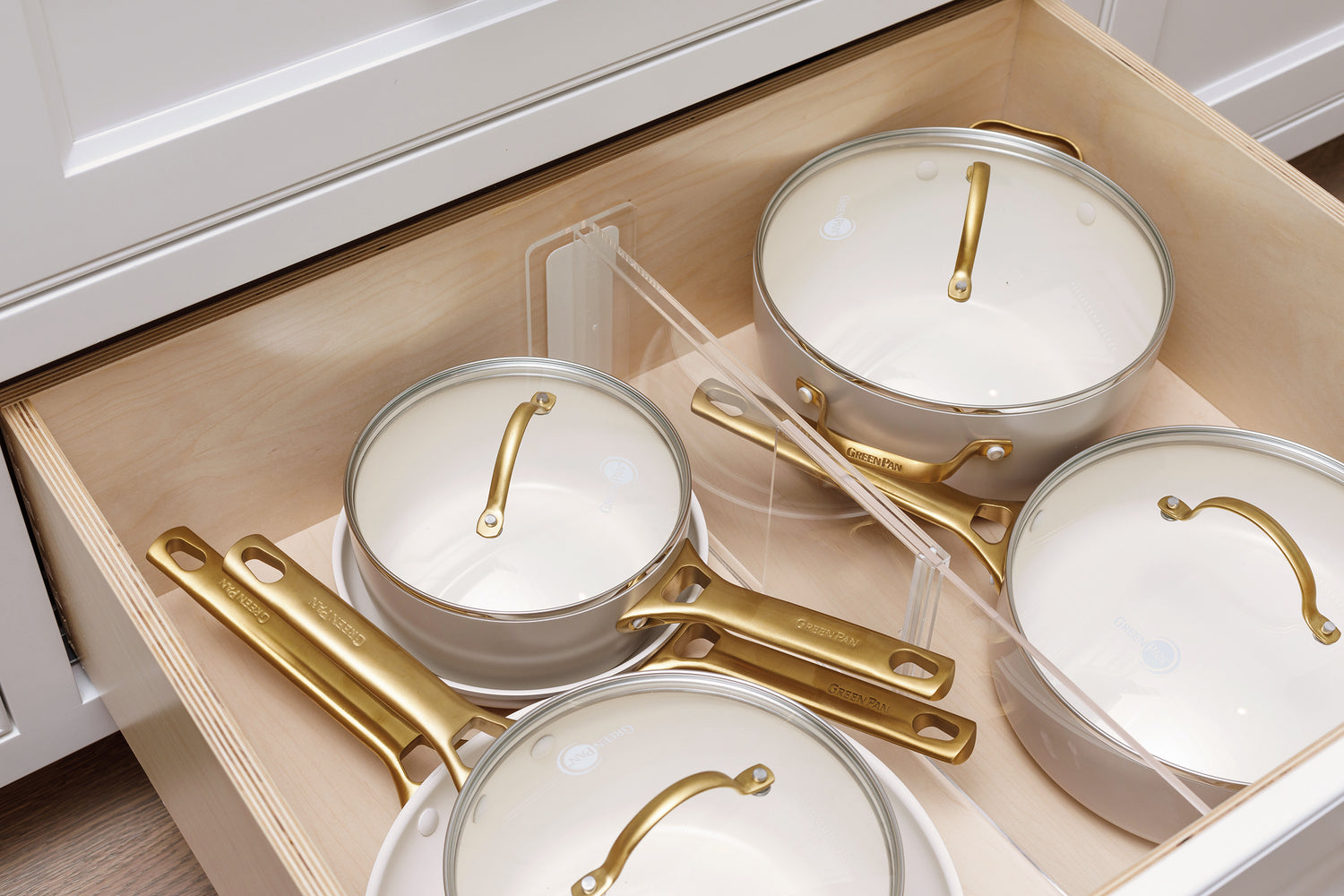 One of my favorite products is our acrylic drawer divider. It works almost anywhere from pots, mixing bowls and tupperware to socks, denim and sweaters.
Shop Acrylic Drawer Dividers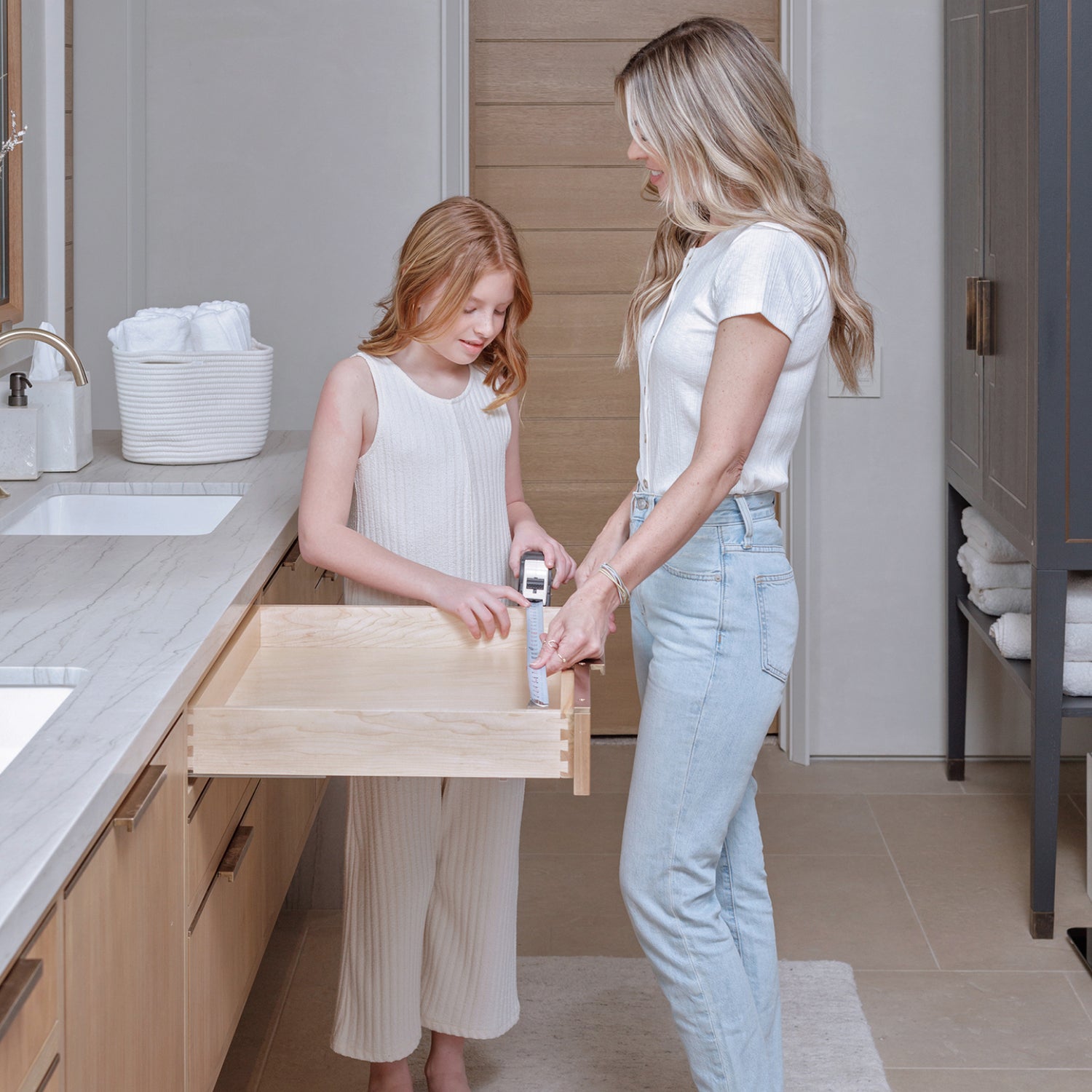 Step 1
Measure the width & round down 0.5"
Step 2
Measure the length & round down 0.5"
Step 3
Measure the height
Sabrina's Bathroom Collection
Starting the day organized brings energy and empowerment.
~ Sabrina
Getting ready should feel calm, beautiful and rejuvenating. An organized bathroom elevates my morning routine.
Shop the Millie
Sabrina's Favorite Bathroom Organizers
Nothing feels better than opening an organized drawer! The Sydney custom drawer organizer has a spot for each of my favorite bathroom essentials.
Shop the Sydney
Shop Bathroom Accessories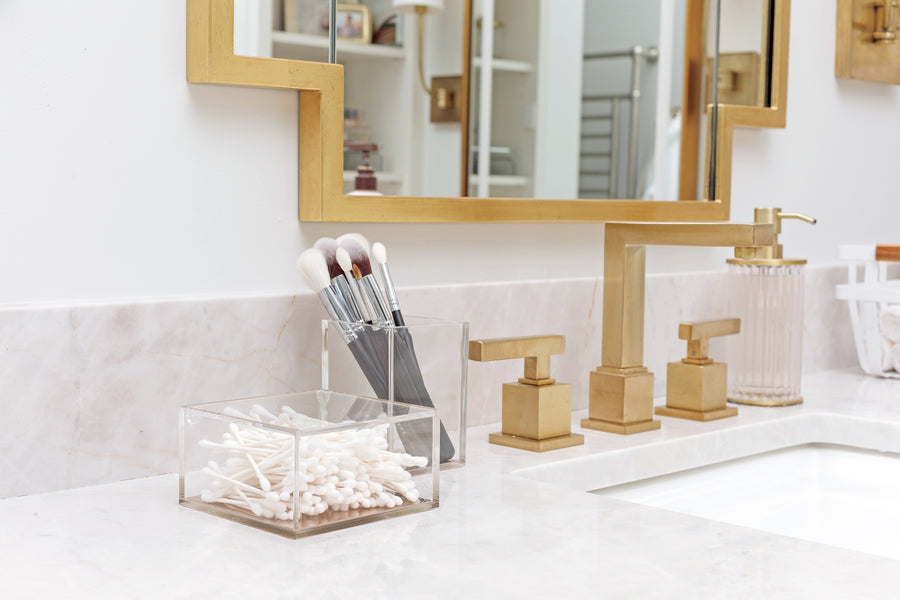 It's all in the details. A thoughtfully curated collection of containers to hold your cotton balls, makeup brushes and favorite necklaces.
A divider for every drawer, keeping everything beautifully tidy. These are a personal favorite!
I never liked my closet or dresser drawers before creating this line of crystal-clear, acrylic dividers. Now I look forward to opening my drawers every morning when I'm getting ready for the day.
Shop Acrylic Drawer Dividers
A meticulously organized office allows for maximum creativity. Clutter no longer inhibits the flow of ideas. My office is my space to build and create.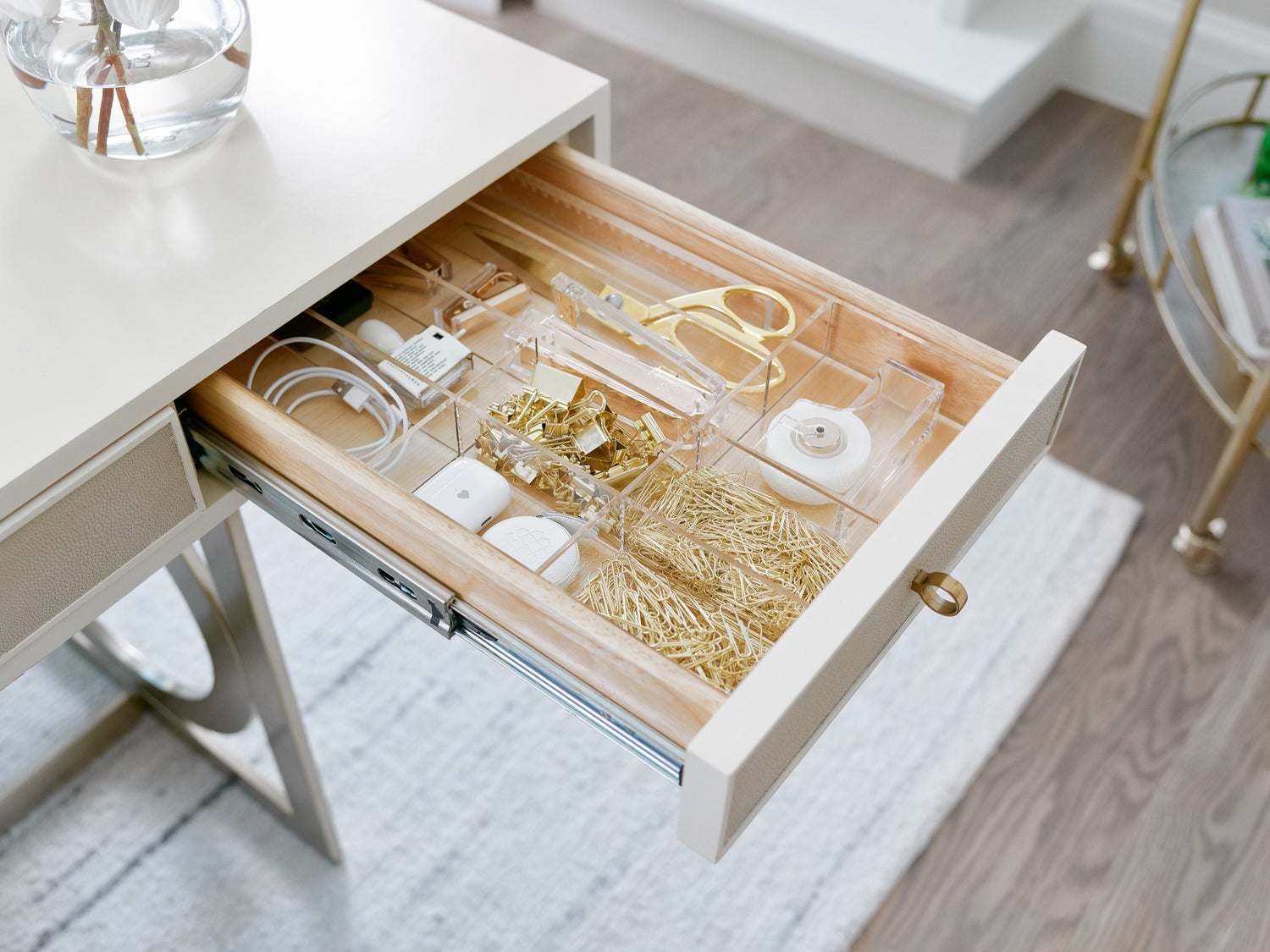 For the perfect desk drawer organizer, I use one with smaller compartments for paperclips and charge cords as well as larger ones for writing tools and notebooks.
Shop the Danielle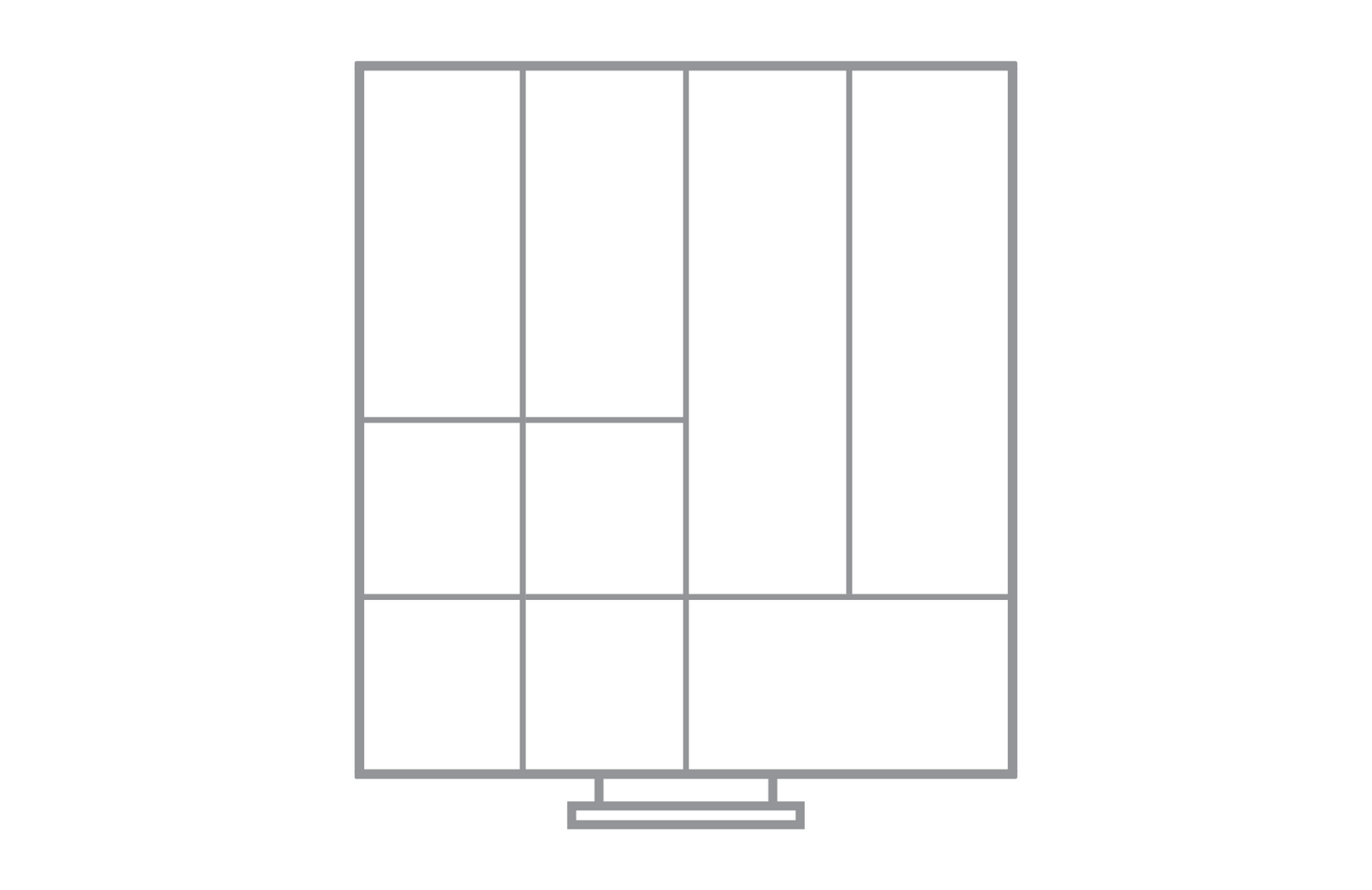 See the Danielle 4 different ways
All of my organizers are beautifully versatile, whichever one you choose can be used multiple ways.
Gifting can be magical when pairing a thoughtful item to the perfect recipient.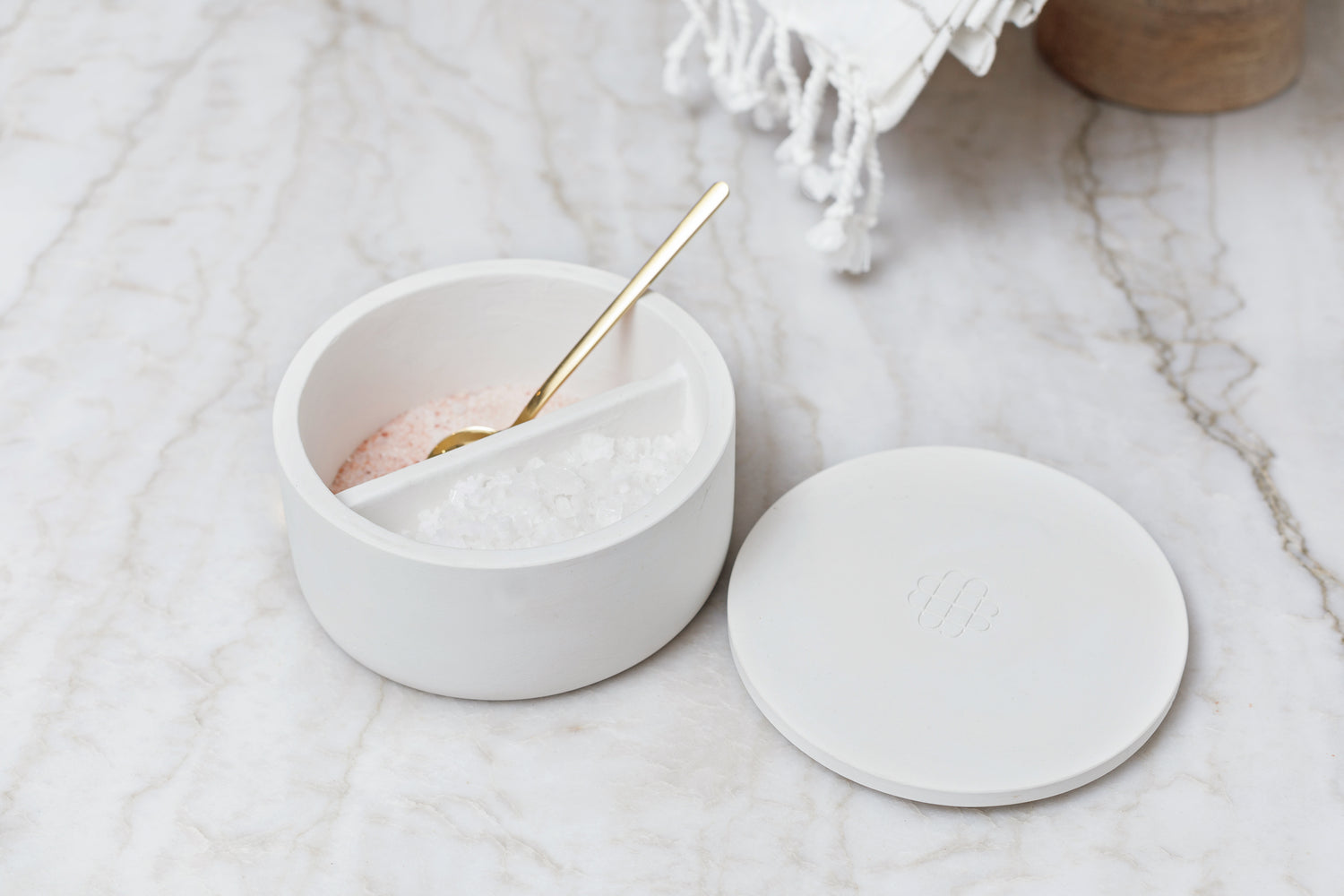 My beautiful stone salt container is my go-to gift for every occasion with its timeless design and space for two of your favorite salts.
Shop Salt Container
With an impeccable metal and acacia wood design, the Barcelona stands on its own or becomes the perfect container for favorite goodies to share.
Shop the Barcelona
I designed the Tylee to hold silverware, plates, bowls and napkins for any hosting occasion. It has quickly become our go-to for every event in our home!
Shop the Tylee
Sabrina's Kitchen Drawer Organizer Collection
Sabrina's Bathroom Drawer Organizer Collection
Sabrina's accessory collection