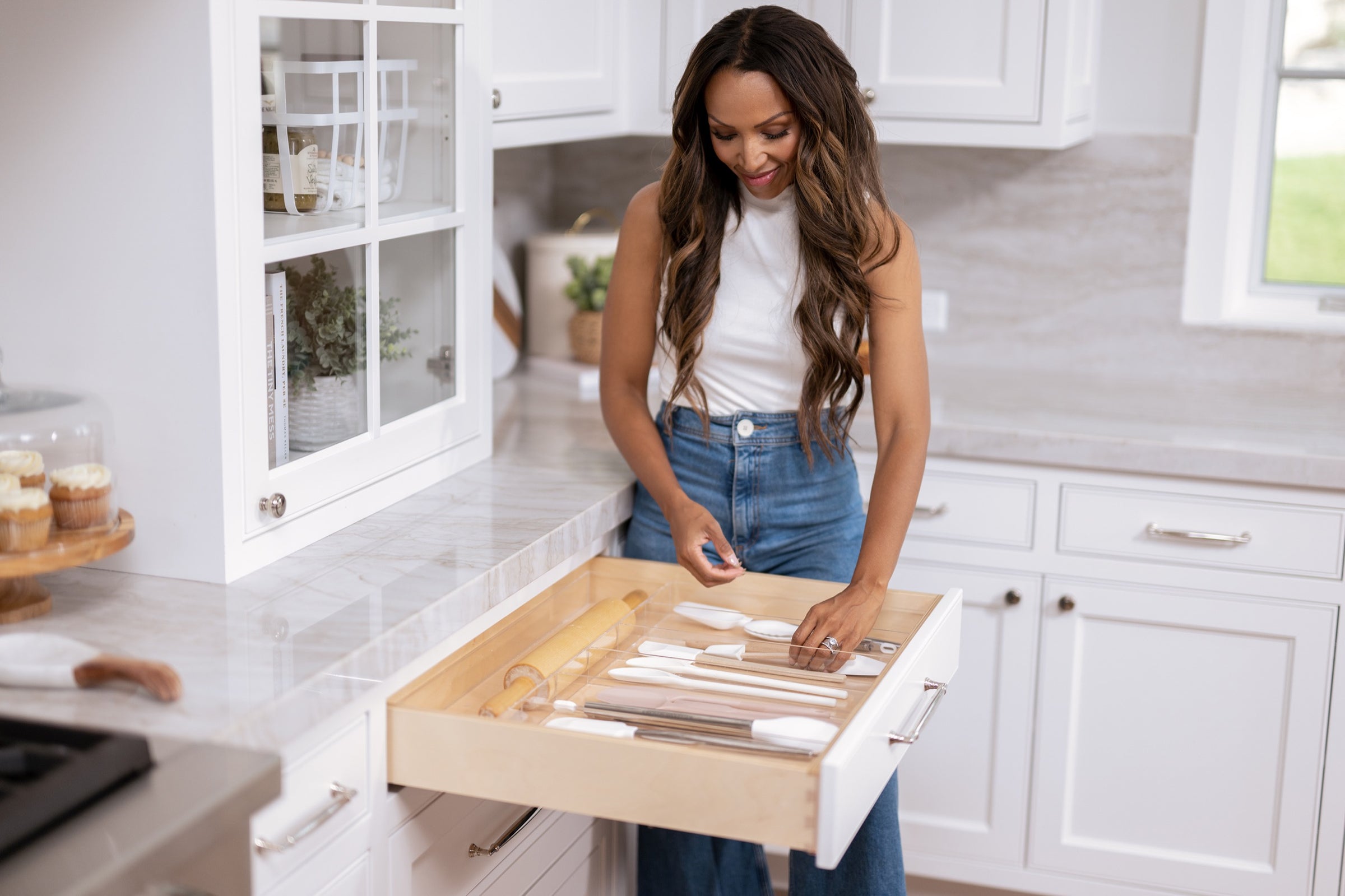 Each one of these eight custom drawer organizers is designed to keep your kitchen utensil drawer organized. The premium acrylic is scratch resistant, naturally antimicrobial, chemical free and crystal-clear.
A beautifully organized kitchen utensil drawer transforms cooking into a pleasure. Choose from our eight different custom options for a perfect fit.
The Emeline custom utensil drawer organizer features six vertical compartments and one horizontal compartment that can be oriented to the front or back of the drawer.
The Karena custom kitchen utensil drawer organizer has six spacious compartments and designed to organize your favorite kitchen utensils including the extra long items like rolling pins and tongs.
Shop our patented expandable drawer organizer. The unique design allows you to use all available space in the drawer as well as adjust the size of the side compartments to fit your utensils perfectly.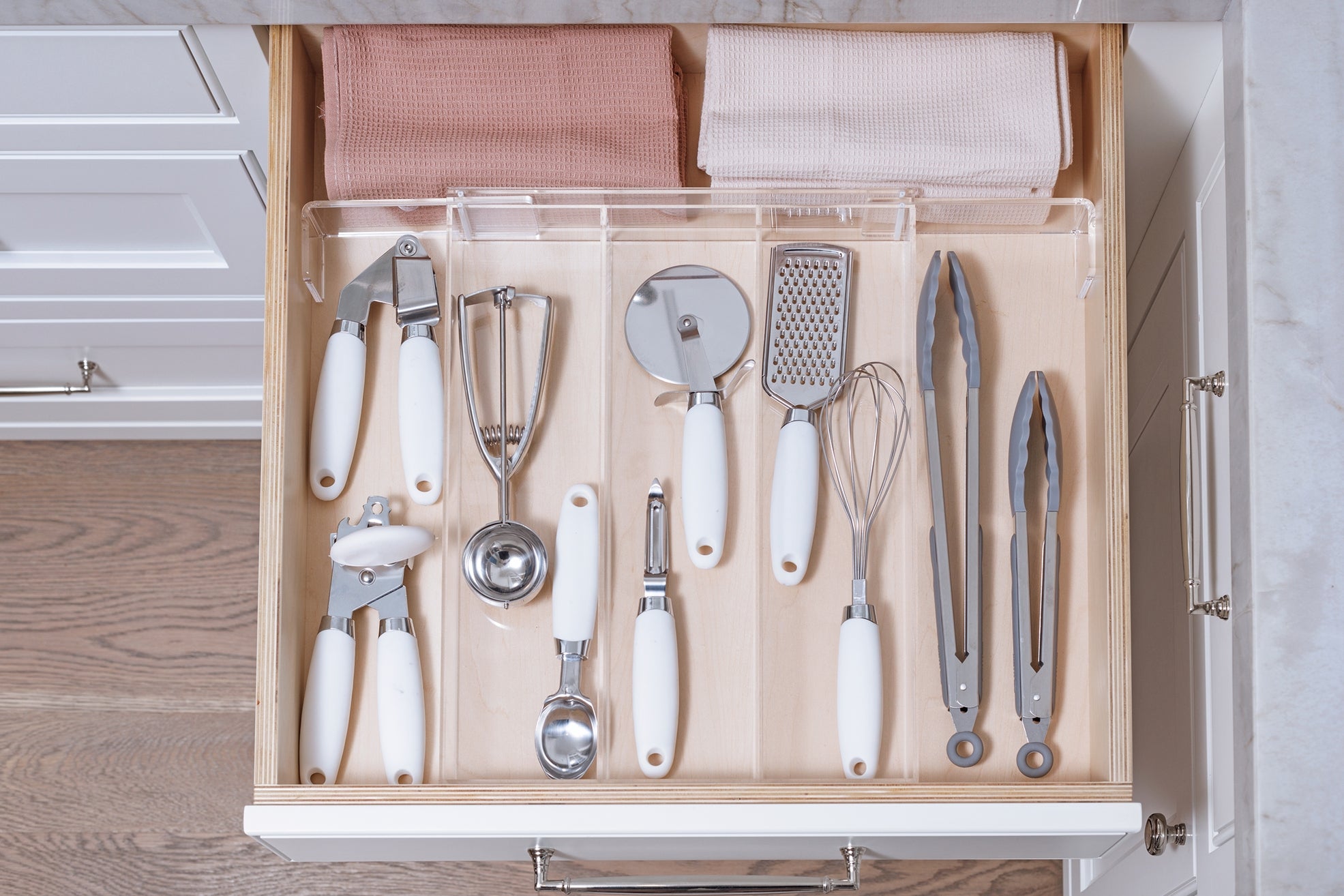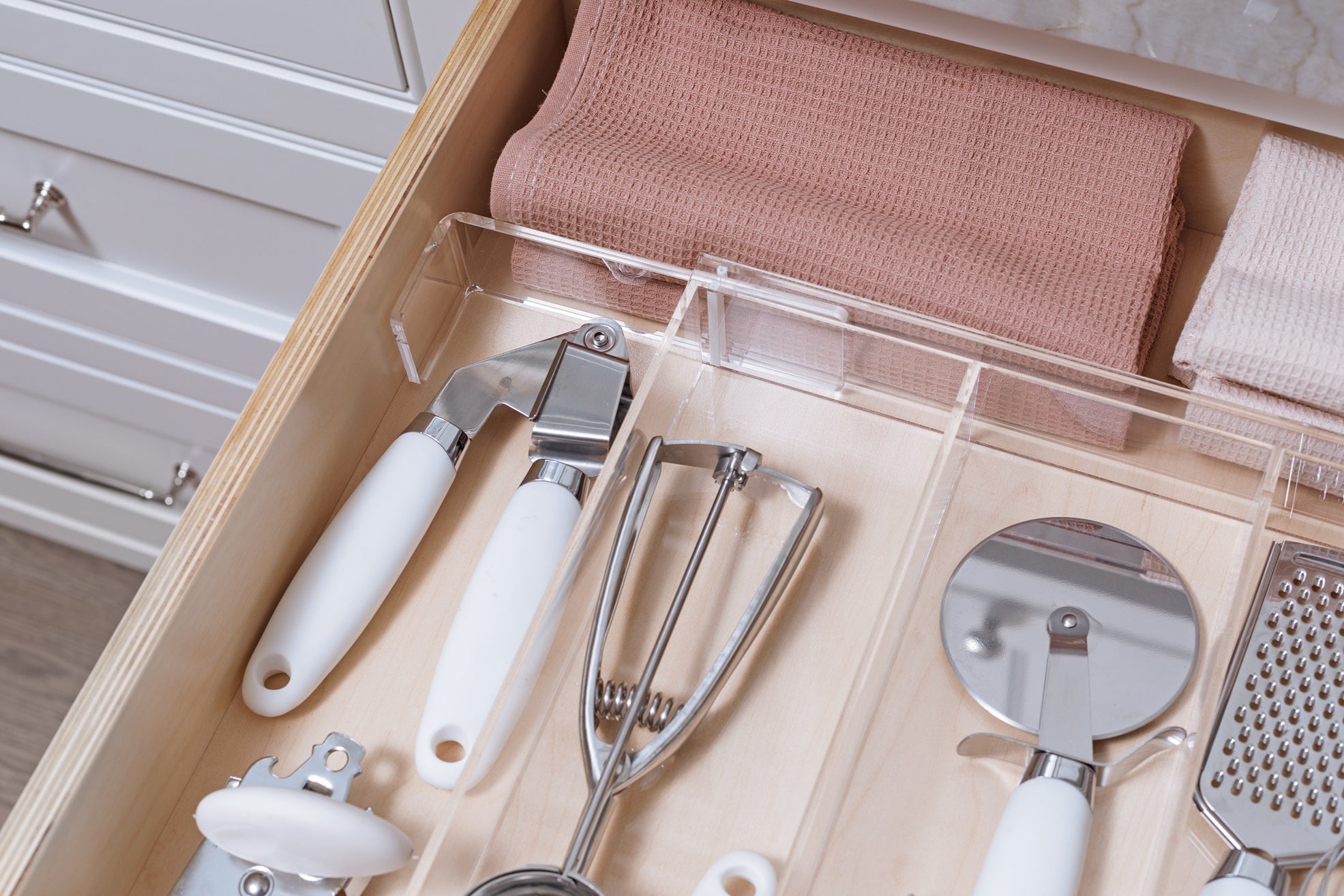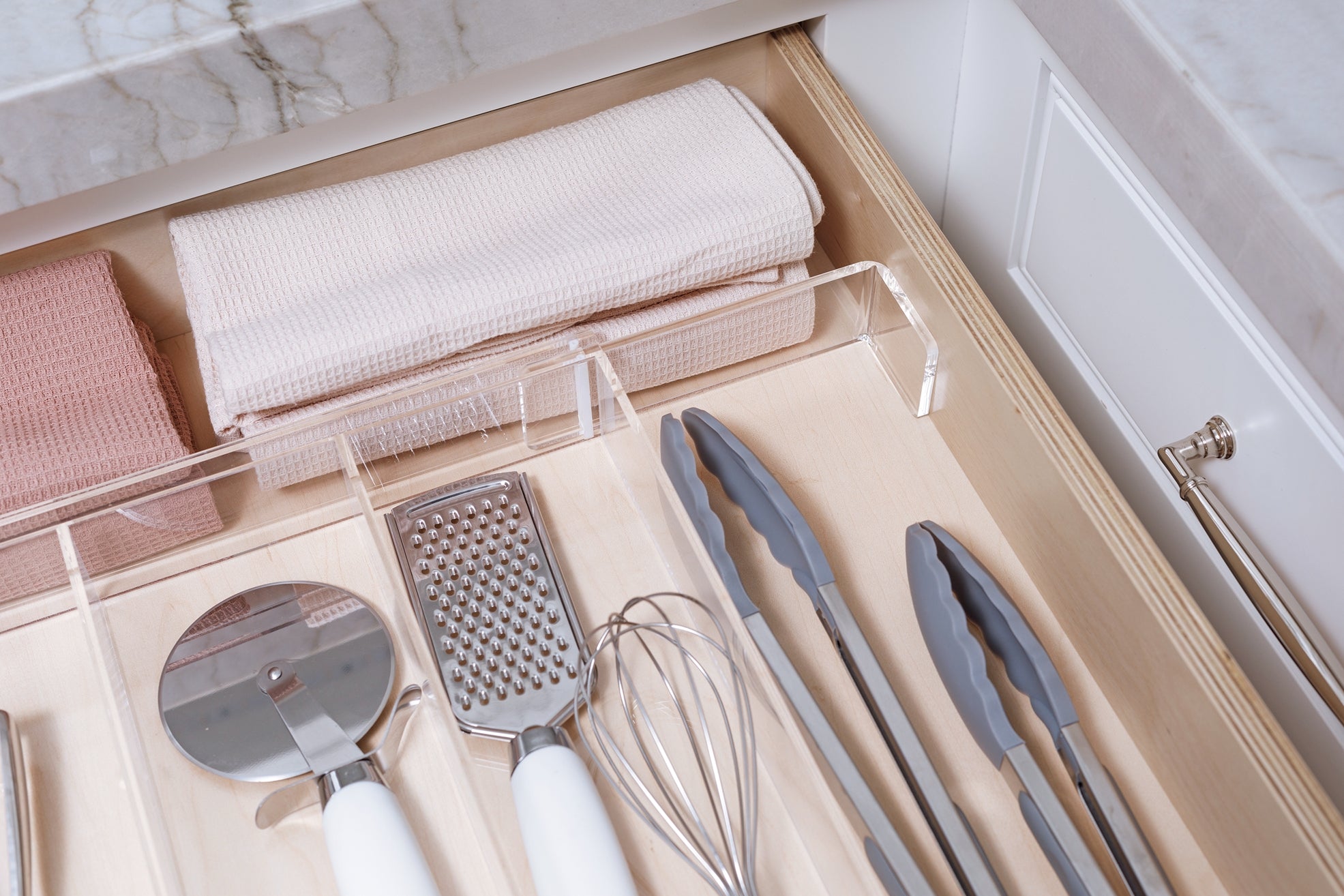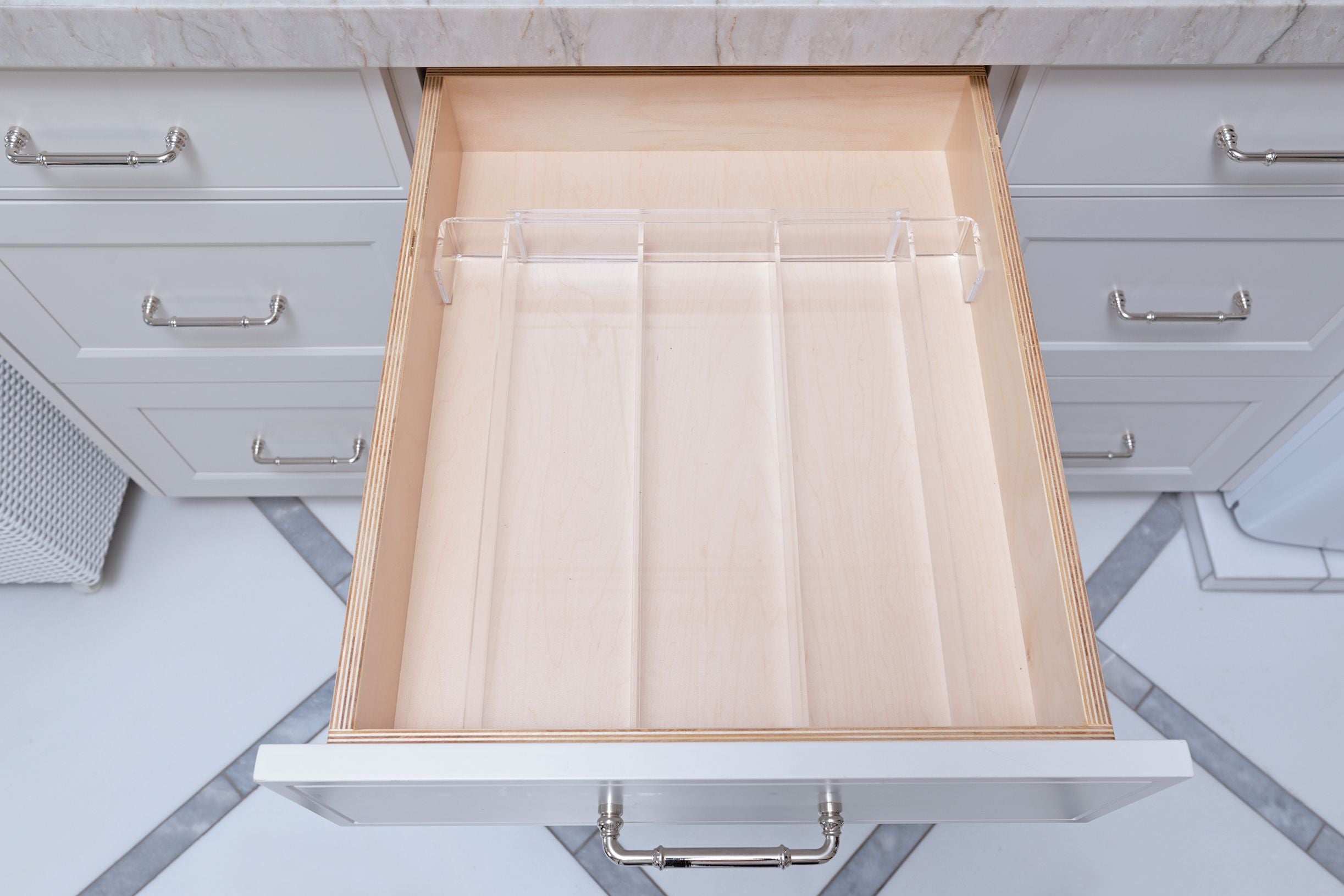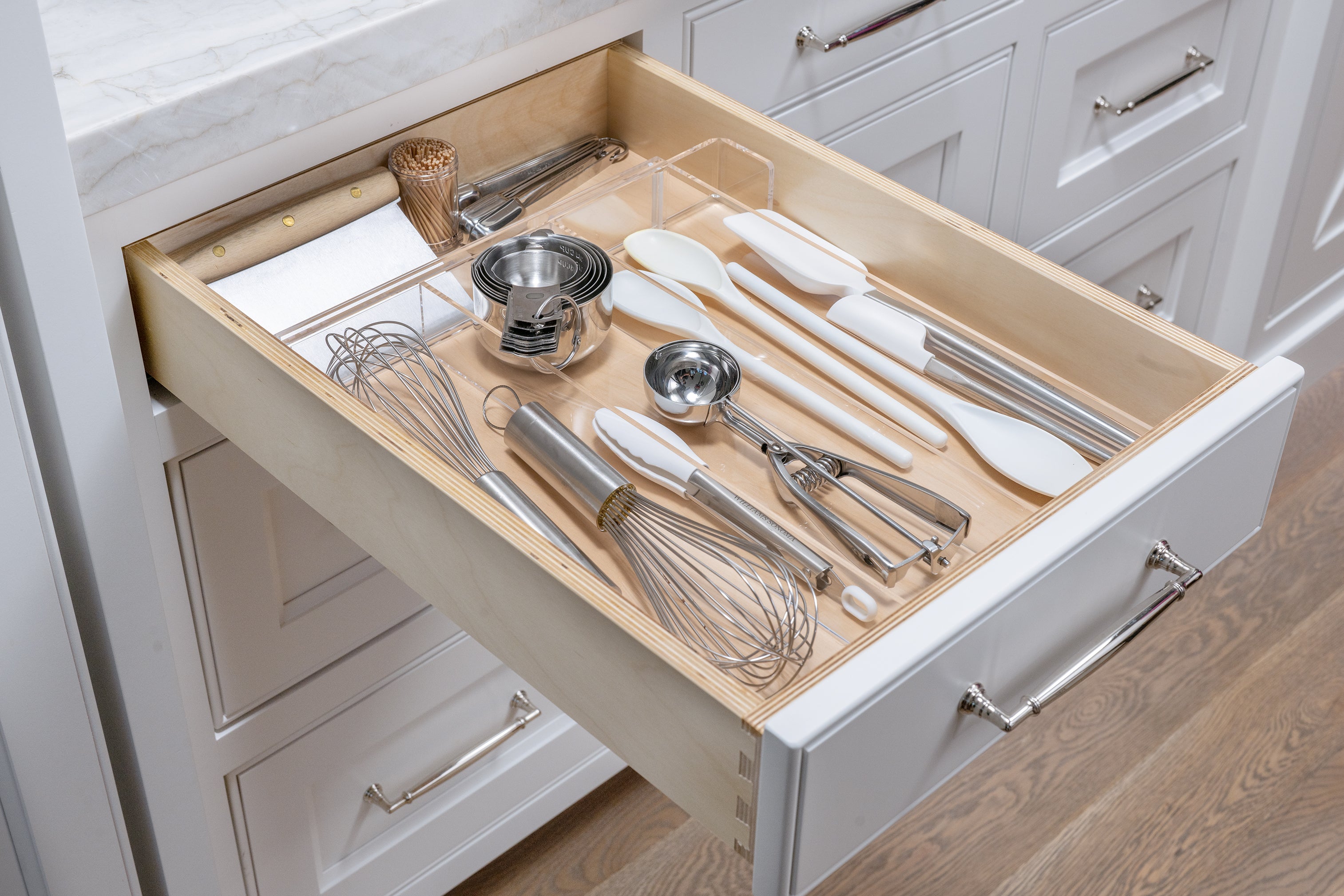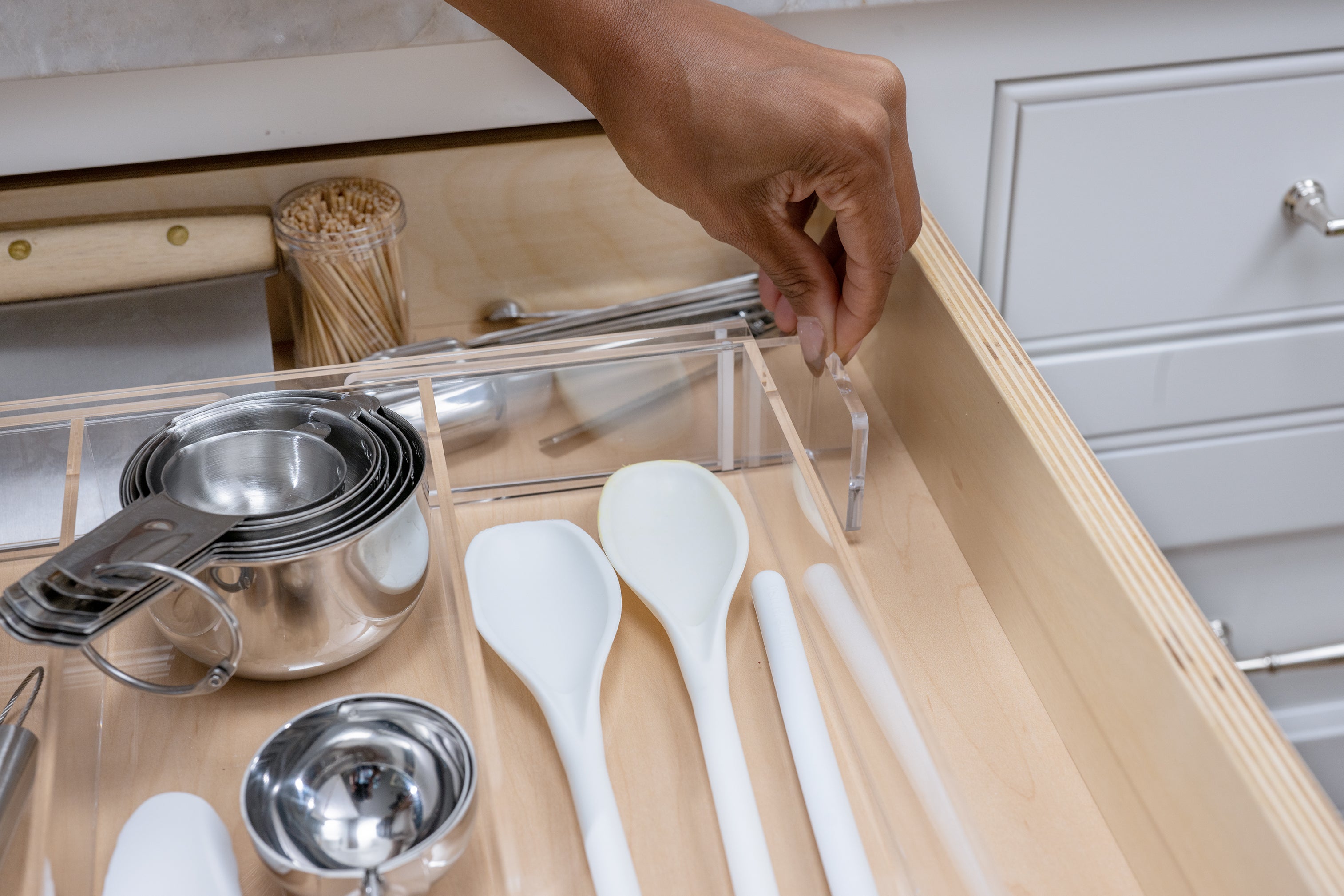 The Darci custom drawer organizer features a six compartments with space all your kitchen utensil favorites.
The Clara custom drawer organizer features a generous six vertical compartment layout with two horizontal compartments that can be oriented to the front or back of the drawer
The Lemmon custom drawer organizer has a wider back compartment perfect for hot pads, napkins, or kitchen towels. With six front compartments, there is a space for each of your best kitchen utensils so this highly used drawer stays tidy.
Designed with narrower drawers and wider kitchen utensils in mind, the Diana custom drawer organizer has four compartments, ideal for spatulas, whisks and serving spoons.
The Natalie custom drawer organizers features a unique design with varying widths of compartments as well as short side compartments. The variety of sizes allows you to store long spatulas, narrower whisks and smaller items like measuring spoons and can openers.