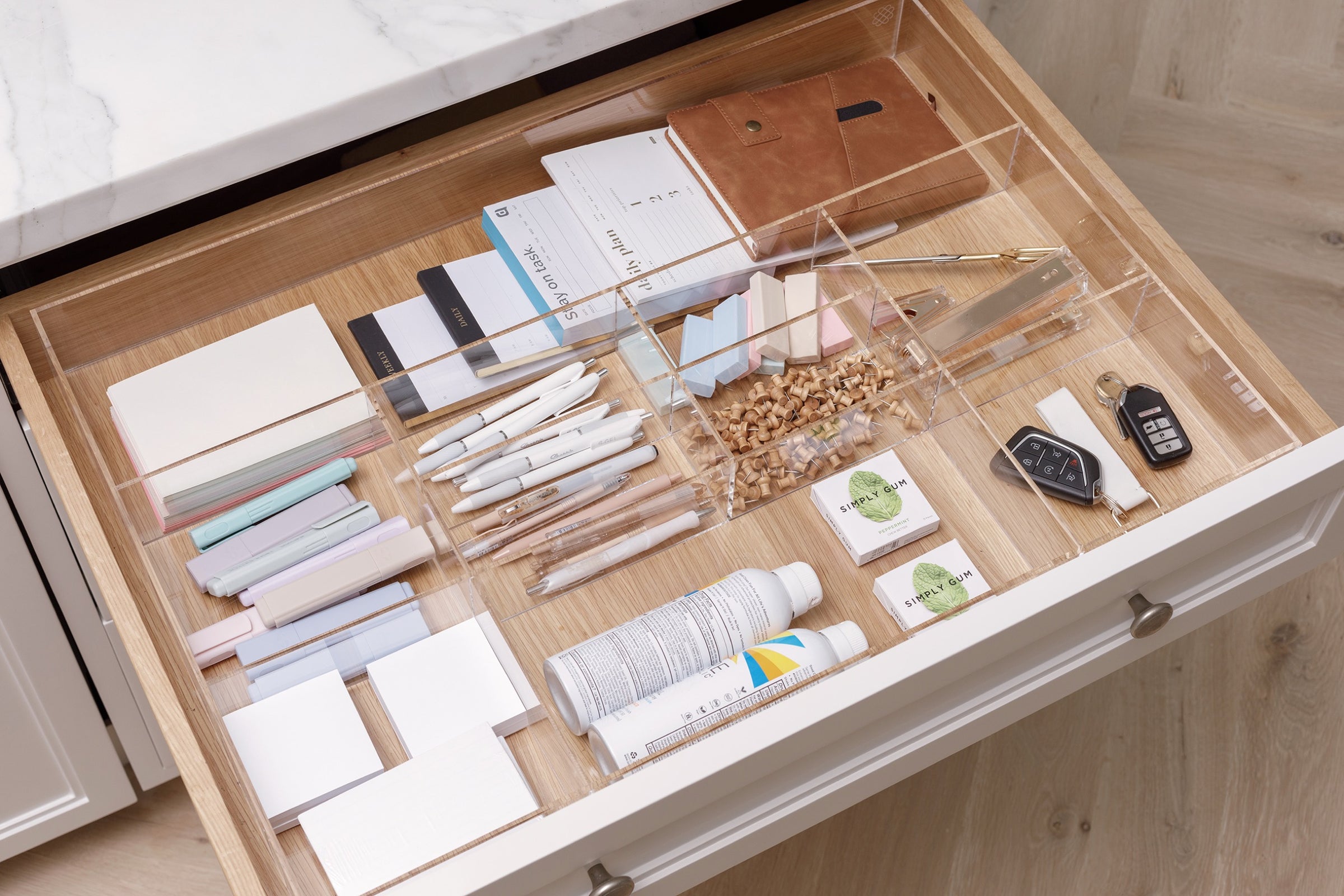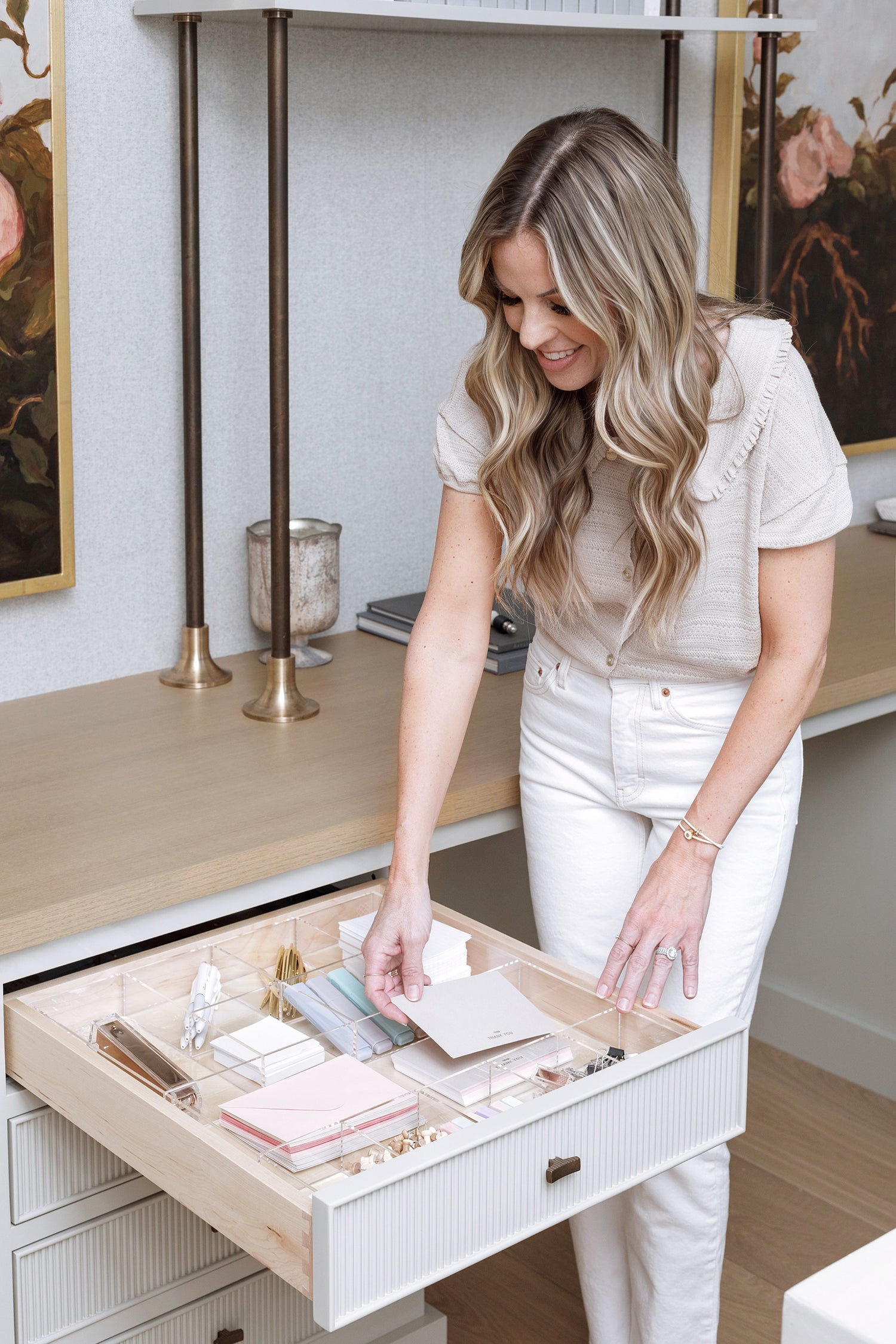 Each of these 8 custom-fit acrylic drawer organizers is designed to help transform your junk drawer into your favorite drawer.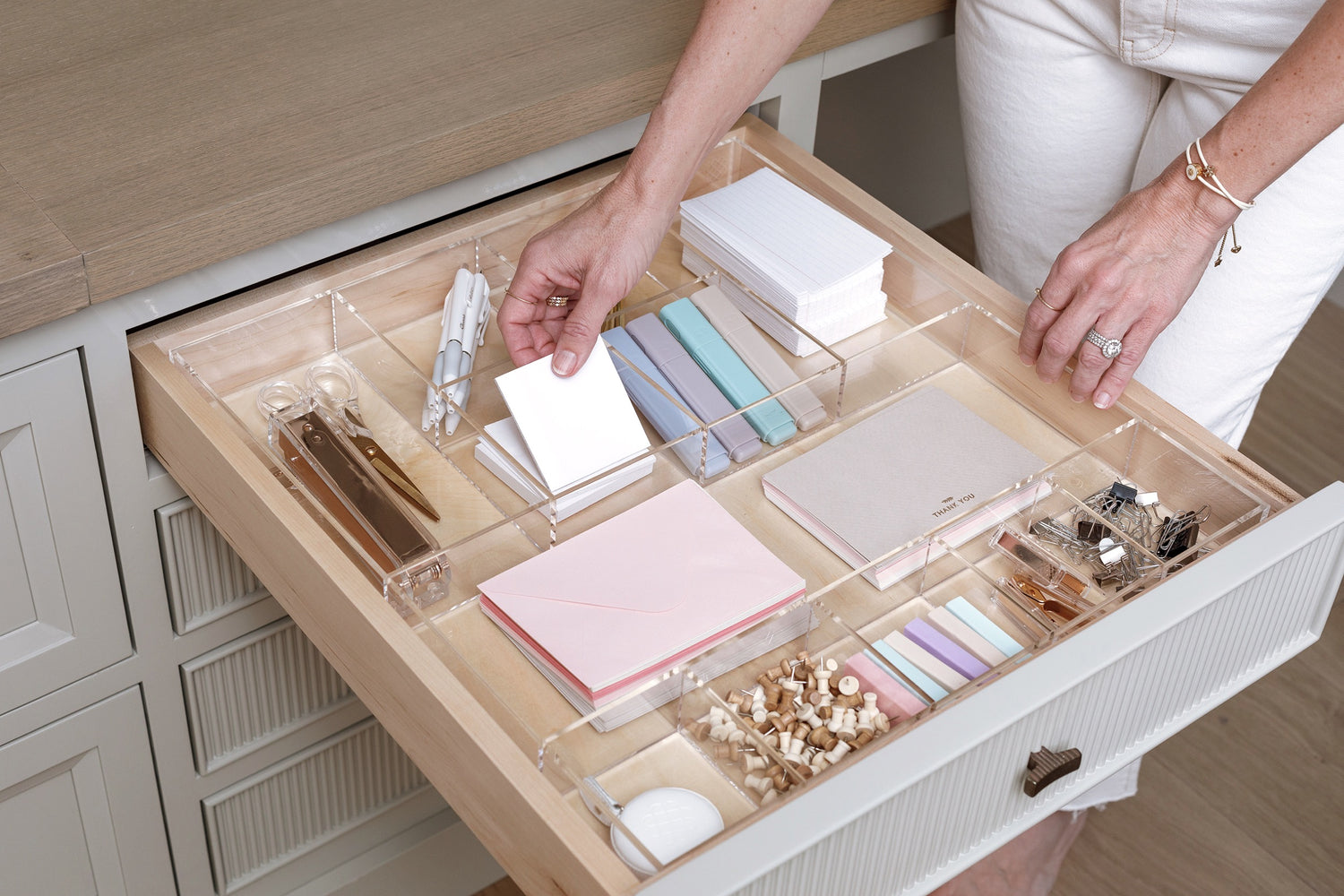 The junk drawer holds everything from your favorite pens to your batteries, note pads and keys. An organizer storing so many essential items needs to fit perfectly and maximize your storage space!
The Hazel organizer is designed with 10 generous compartments of varying sizes for all your junk drawer needs.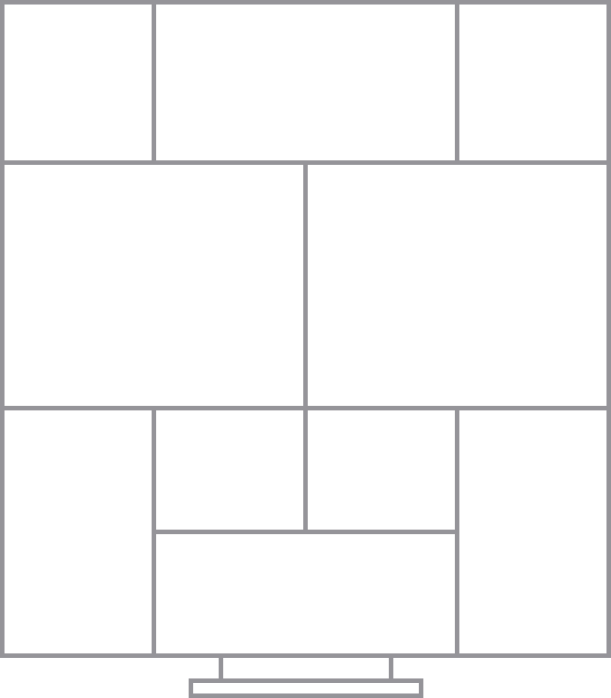 The Mandy organizer offers 10 compartments to hold your smallest and largest items, organizing batteries, nail clippers, charge cords, note pads and scissors with ease.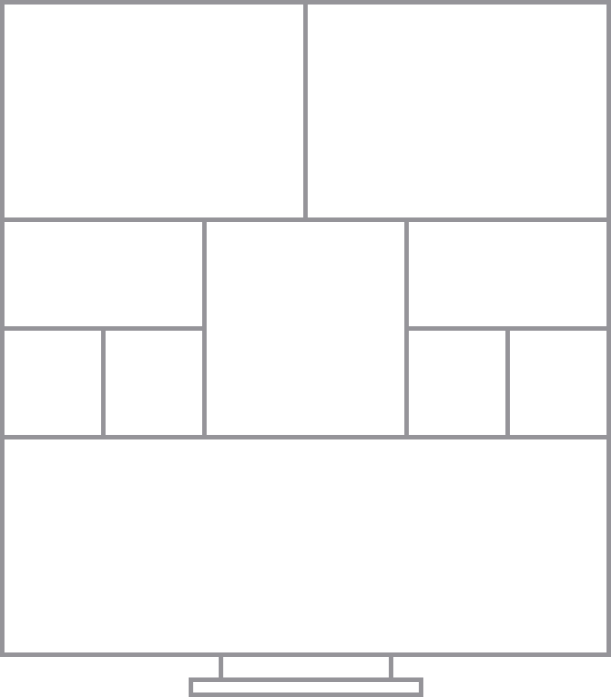 The Benjamin organizer has 8 small compartments and 2 large oversized compartments ideal for giving each item its own space and still leaving room for iPads and notebooks.
The Gilman organizer features 10 compartments with multiple smaller spaces to hold charge cords, chapstick and spare change with one full-width compartment for oversized items.
The Jennifer organizer provides 8 compartments of varying dimensions allowing for rulers and longer tools along with smaller spaces for phones, chargers and batteries.
The Nathan organizer has a generous 12 compartments with one full width compartment and nine smaller compartments to store everything you need in this essential drawer.
The Marissa organizer is designed in a grid pattern with 9 equal compartments ready to store anything you need and keep it visible and easy to access.
The Sydney organizer features an impressive 16 compartments and works well in a large drawer keeping all your items contained, organized and ready for use.