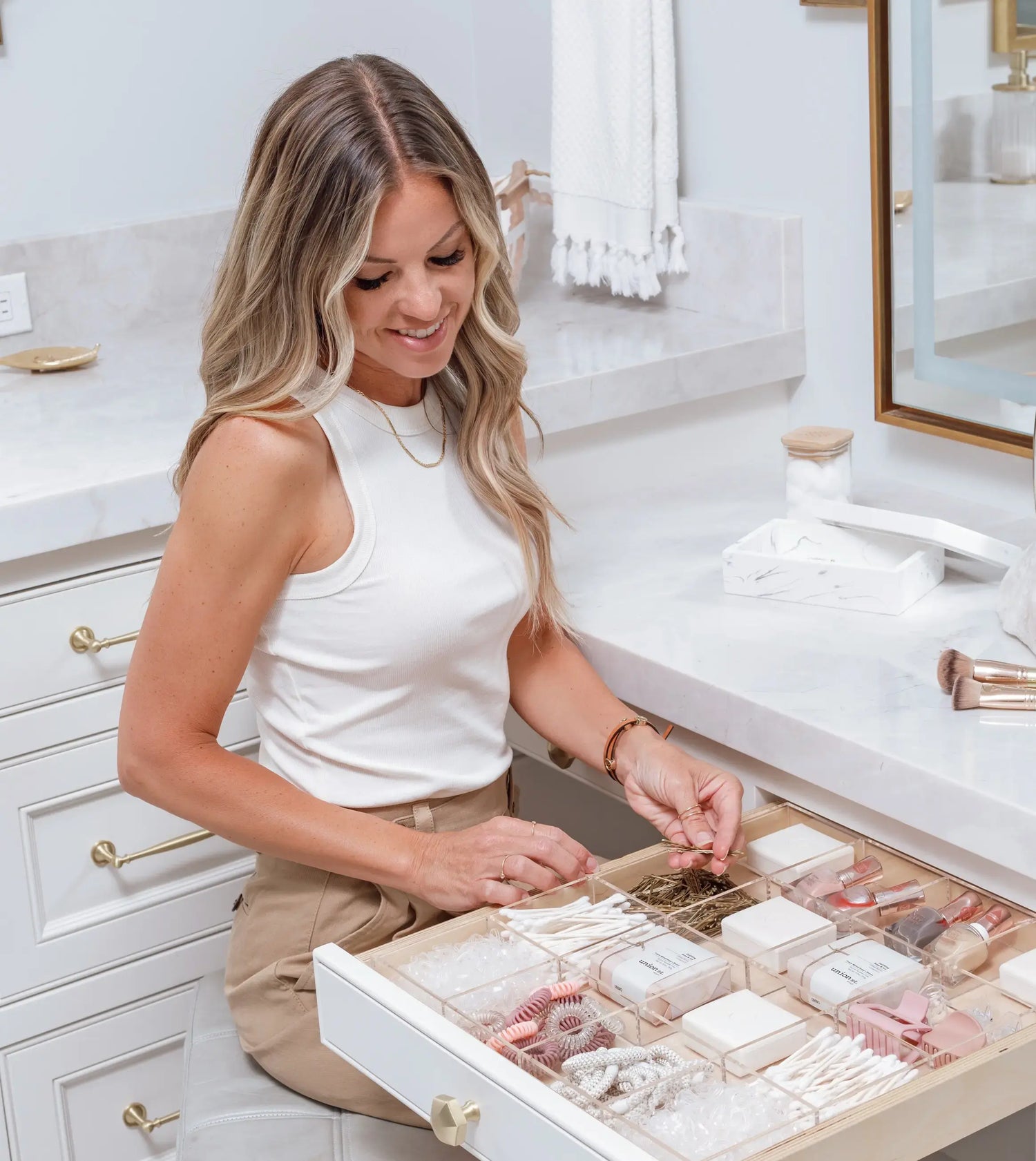 Each of these 12 custom-fit acrylic drawer organizers is designed to help organize your bathroom
The bathroom drawer is the first one you open and sets the tone for your day. Start your day organized with one of our 12 options!
The Lindsey organizer is our #1 bestseller and features six compartments in three different sizes to fit all your bathroom essentials.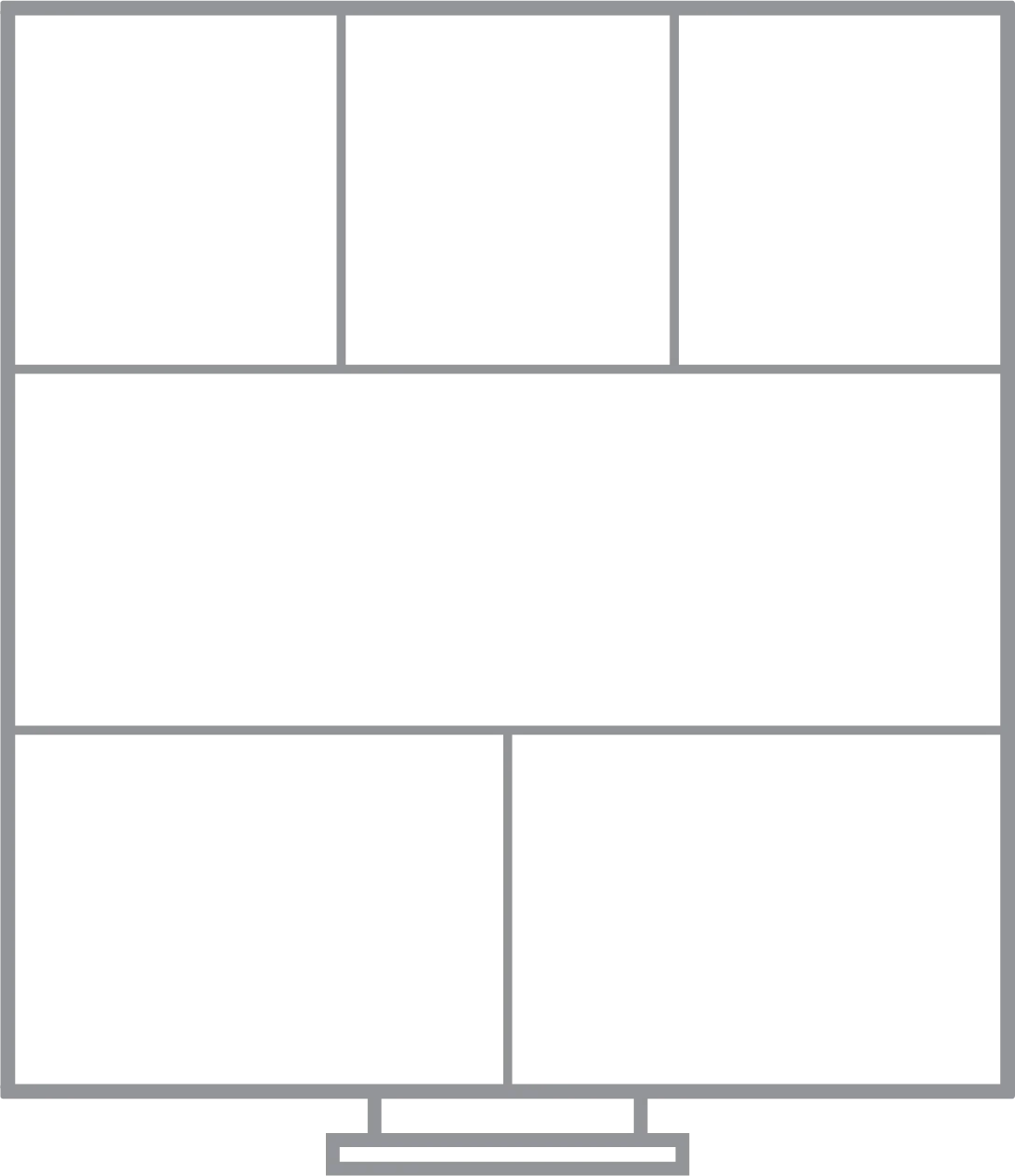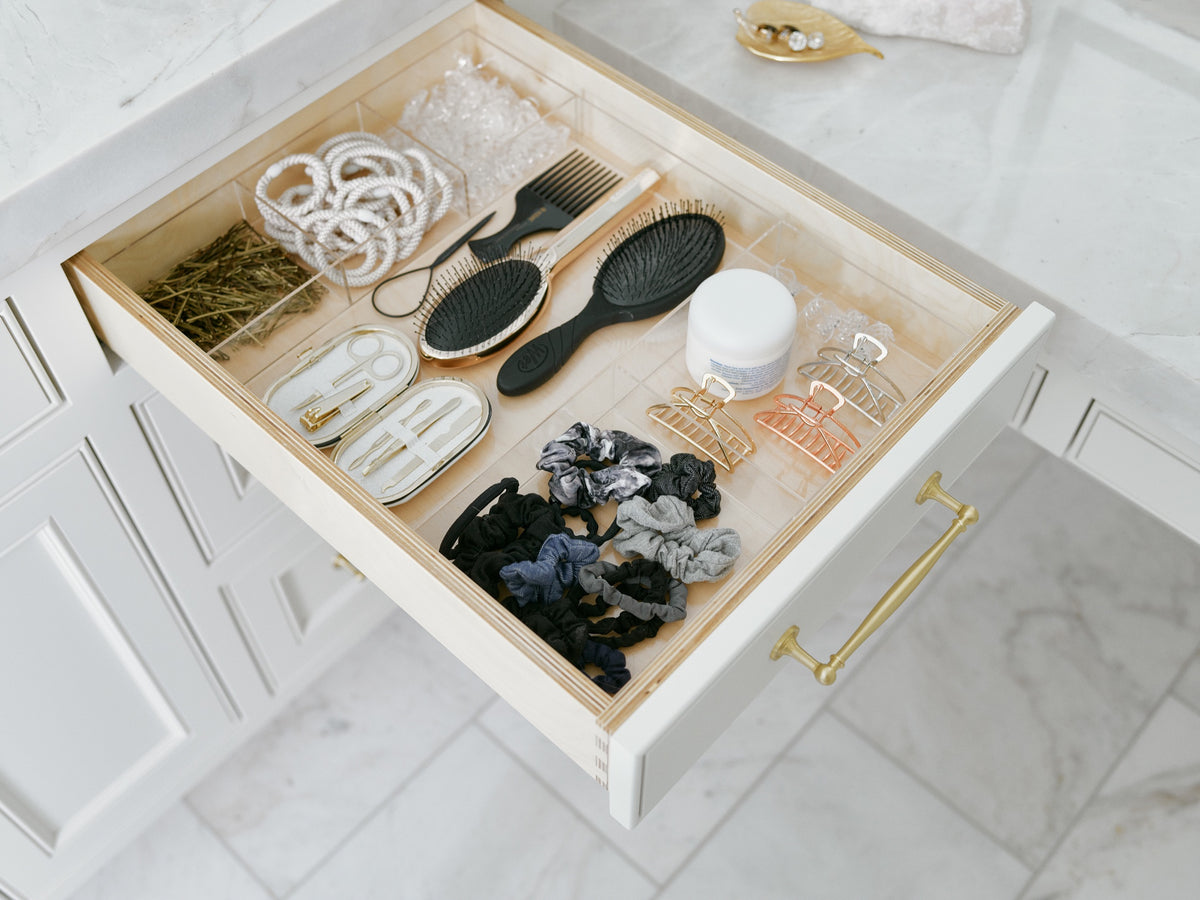 The Grace organizer offers 8 perfect compartments with a flexible layout that can store back stock of your favorite bathroom items in a deep drawer or organize all your essentials in a shallow drawer with easy accessibility.
The Gilman organizer features 10 compartments with multiple smaller spaces to store floss, hair bands, lip gloss and eyeshadow along with larger spaces for brushes and washcloths.
The Abigail organizer offers flexibility with 7 compartments from small to large allowing you to store long toothbrushes and small items like flossers and q-tips.
The Rob organizer is designed with 8 compartments of various sizes to store brushes, combs, hair gel, bands and moisturizers.
The Alyssa organizer has five small compartments and four long compartments designed for makeup, toothbrushes and moisturizers
The Angela organizer has a grid design that works exceptionally well in a deep drawer, storing all your bottles in 8 equally sized compartments.
The Danielle organizer is designed with 9 different compartments long and small for all your bathroom essentials.
The Diana organizer is designed for any size drawer, working well in narrow, deep or shallow drawers. Four compartments keep bathroom tools separate, organized and easy to access.
The Paige organizer boasts a robust 19 compartments in varying sizes becoming the go-to layout for everything from hair bands and q-tips to brushes and your favorite toothpaste.
The Sydney organizer features 16 small, medium and extra long compartments creating space for every bathroom essential.
Our expandable acrylic bathroom drawer organizer is patterned after the Lindsey with 6 compartments and an additional 3 compartments created with our patented sliders that expand for a perfect fit in your drawer.