Baking made beautiful with practical, pristine, and very pretty organization.
Decorate like a pro. Amy's custom designed acrylic organizers keep her favorite tools ready to create magic!
Textures of seagrass, leather and metal bring this space together perfectly. Shop our Monaco line of seagrass baskets.
If you need something designed just for your drawer, our Salt Select Service can help.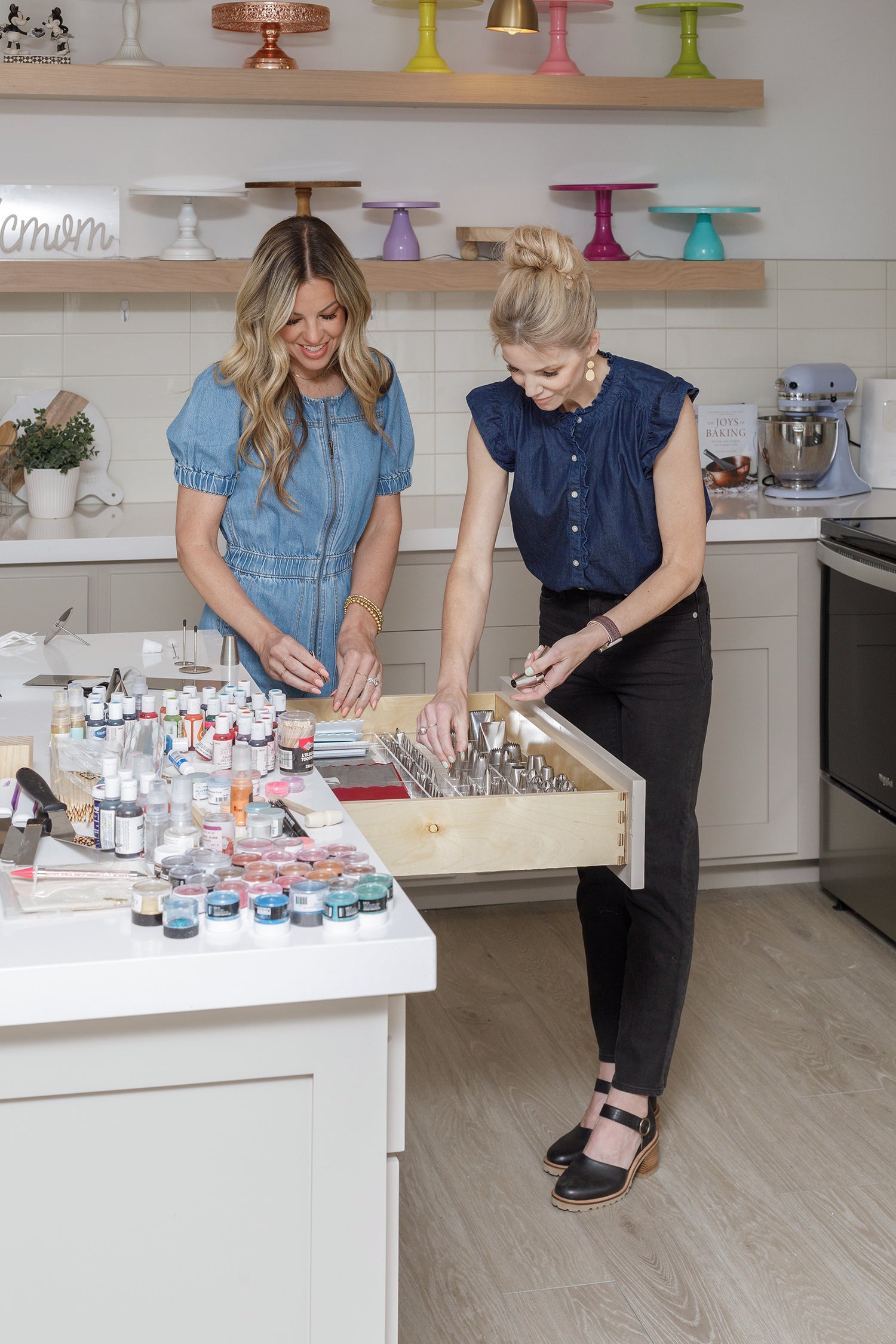 Get and stay organized in the long term with drawer organizers made from premium acrylic that offer a perfect fit.
Amy's clean, effortless style transforms her space into the perfect place to create her baking masterpieces.
Amy's brand Neuroticmom has been built on revolutionizing cake design, baking and cooking. She inspires us daily with her creations @neuroticmom.
"It's amazing how such a small investment in organization can add a layer of personal luxury to one's home. Every time I open my drawer I smile with joy… a place for everything and everything in its place."
- Krista
Shop the Neuroticmom Collection