Crystal-clear acrylic drawer organizers keep makeup easily accessible and ready for your morning routine.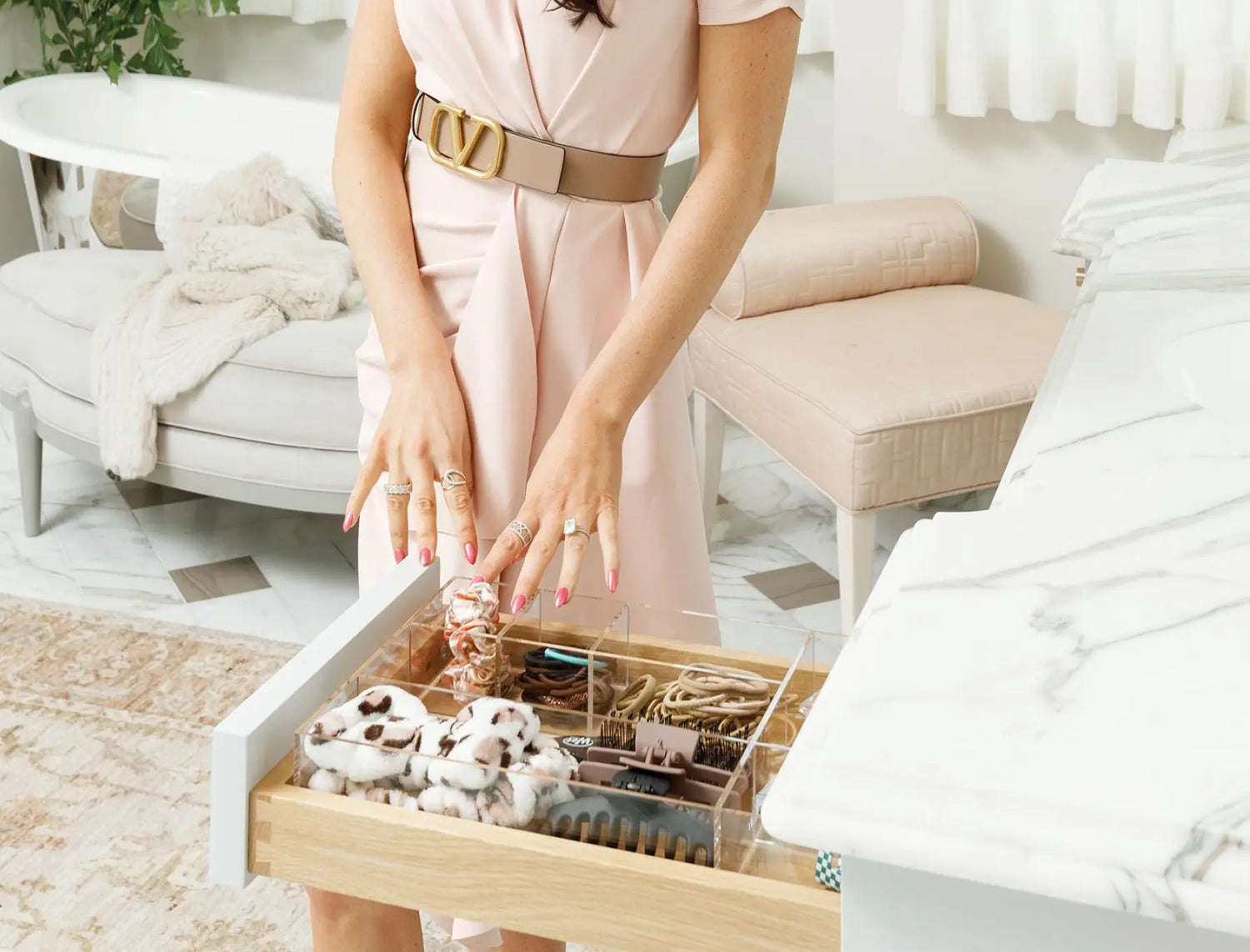 Tidy up  your hair bands, brushes and favorite clips with the Abigail custom drawer organizer.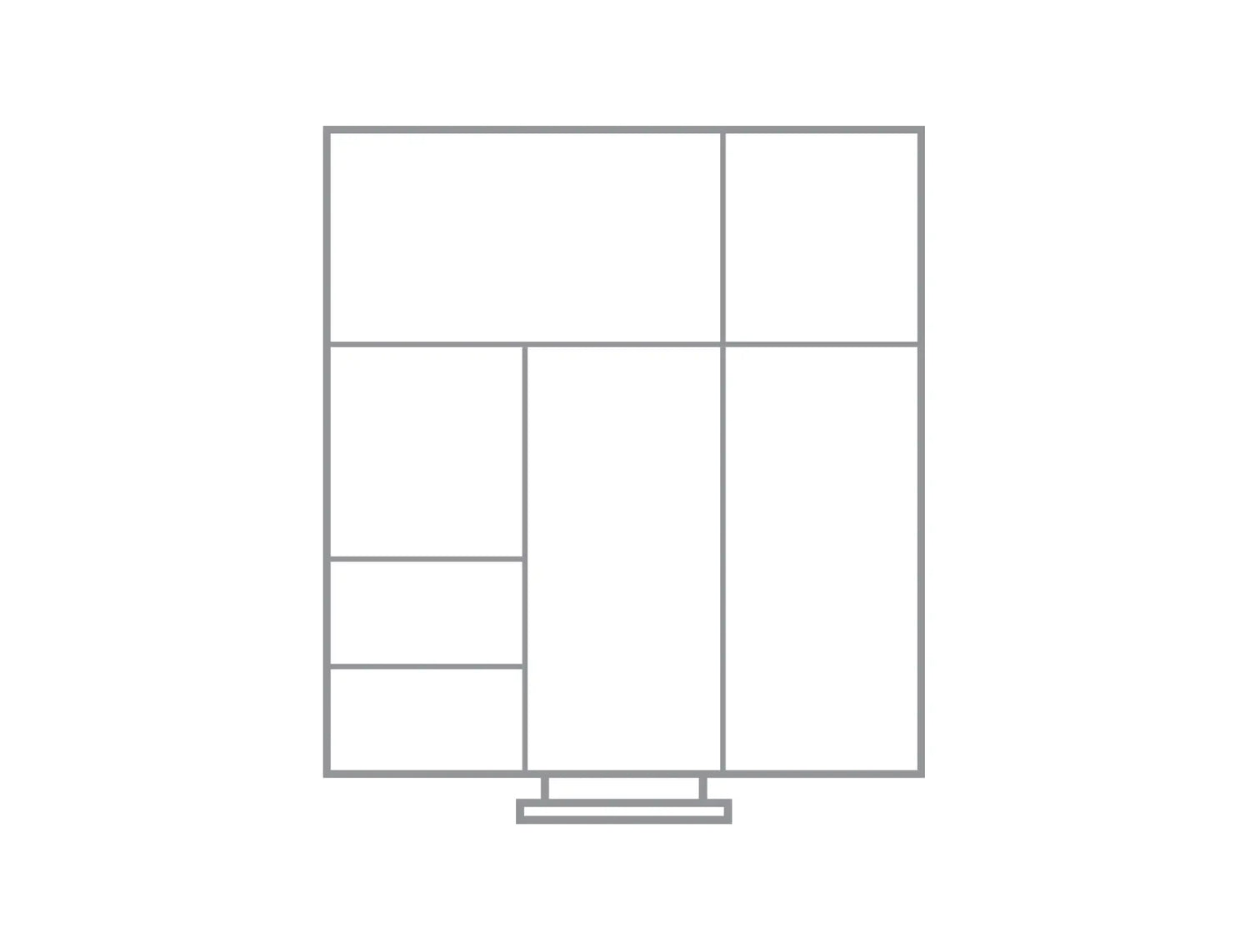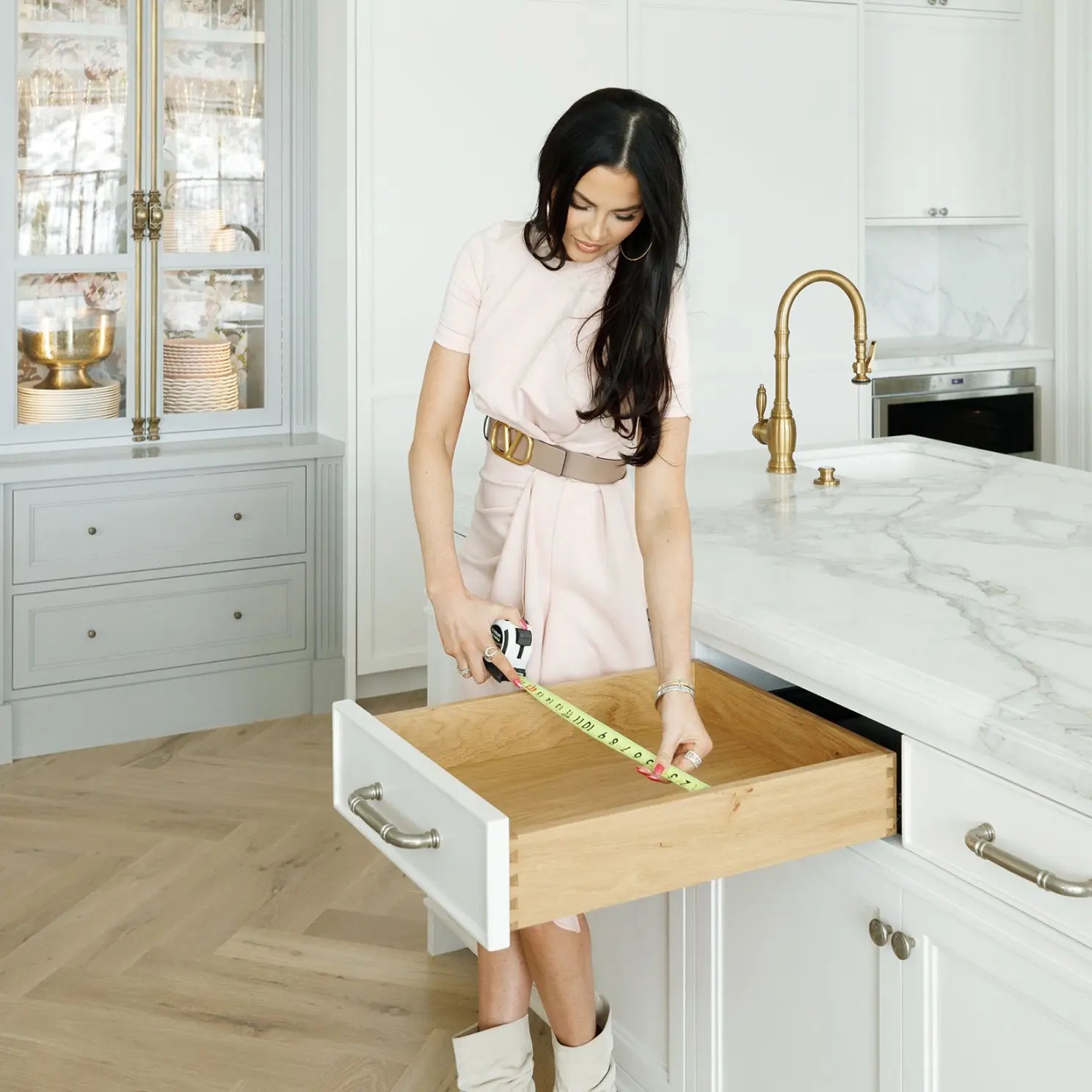 step 1
Measure the width & round down 0.5"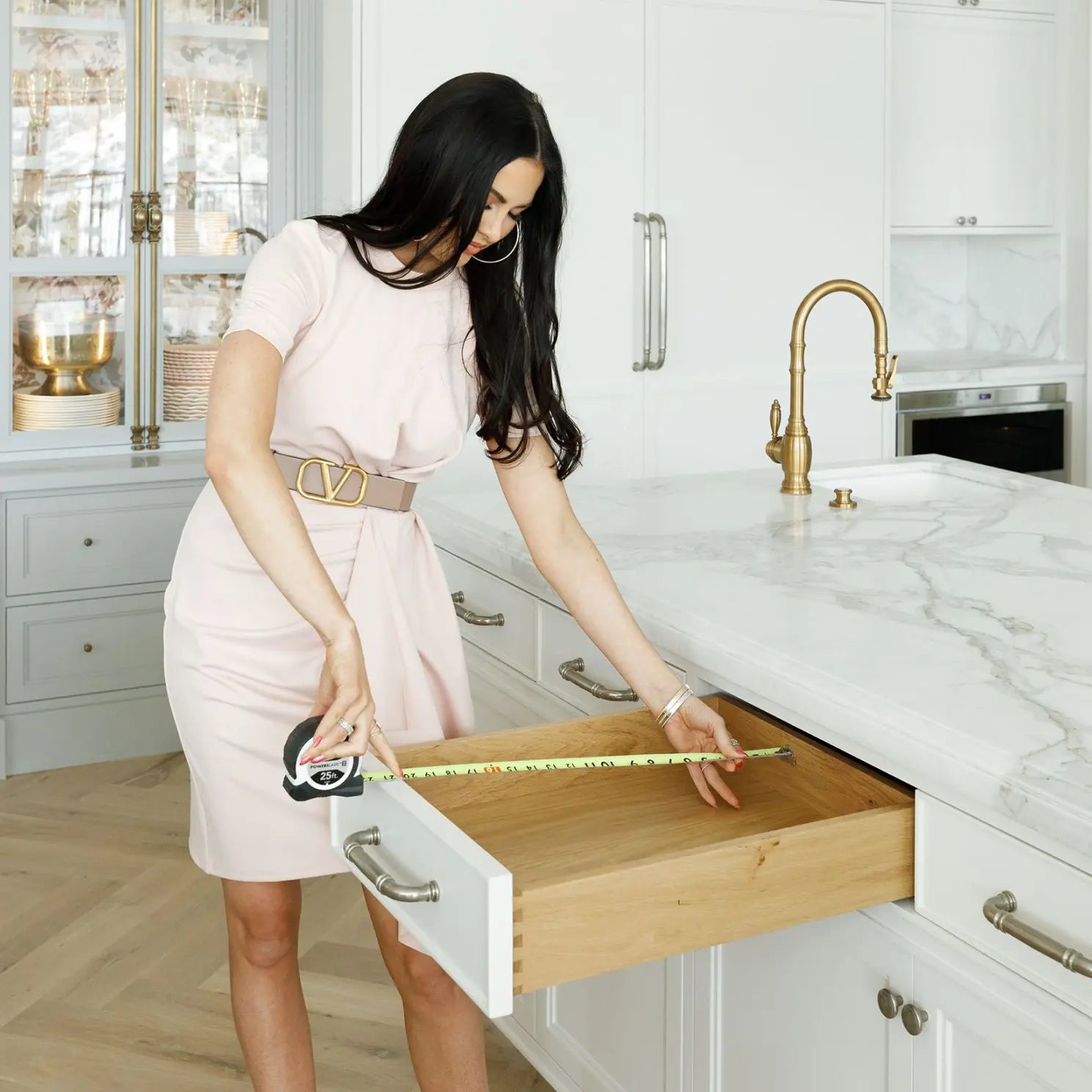 step 2
Measure the length & round down 0.5"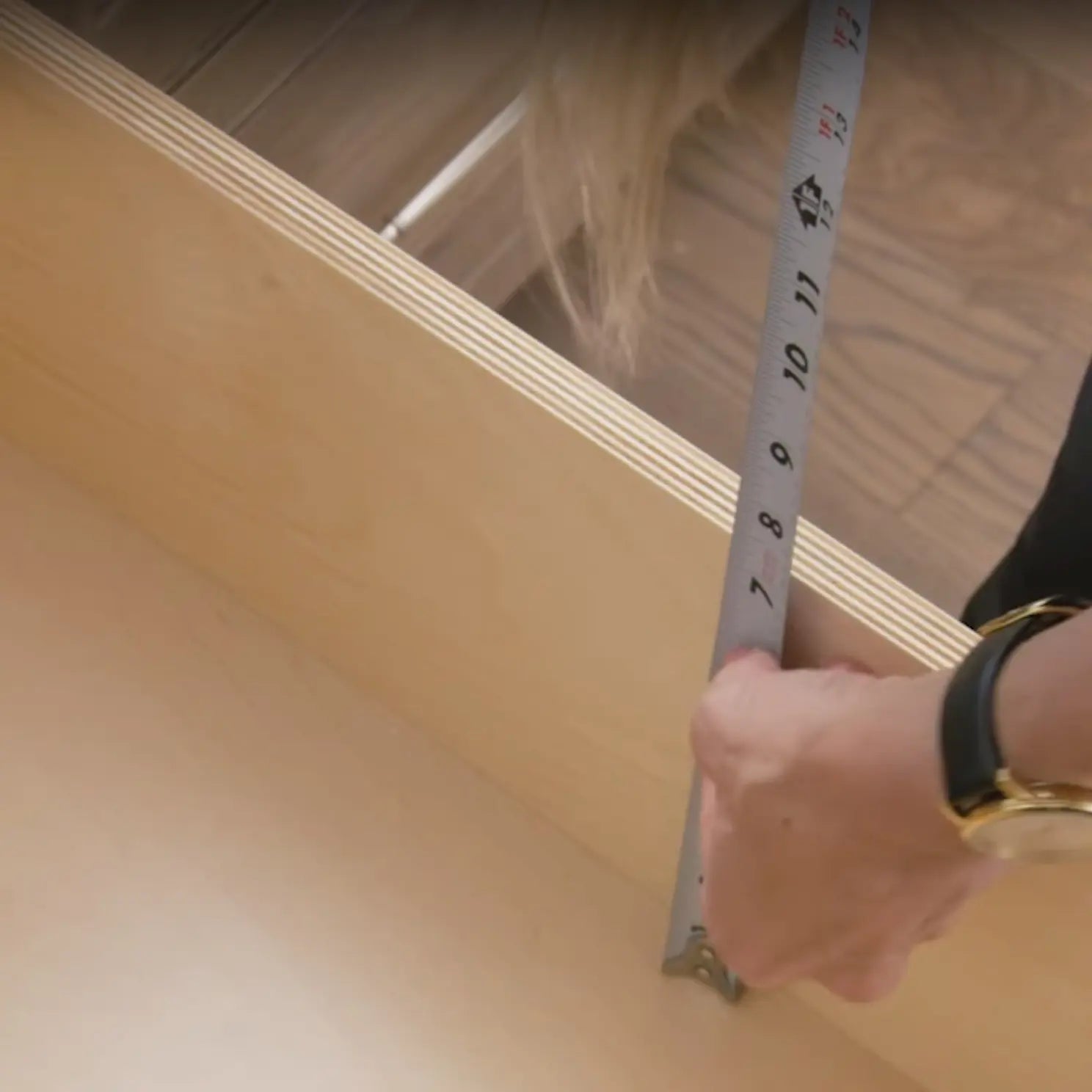 step 3
Measure the height
Shop Rachel's bathroom accessories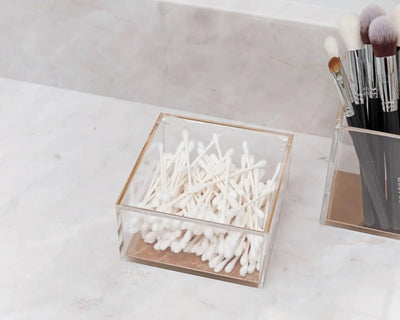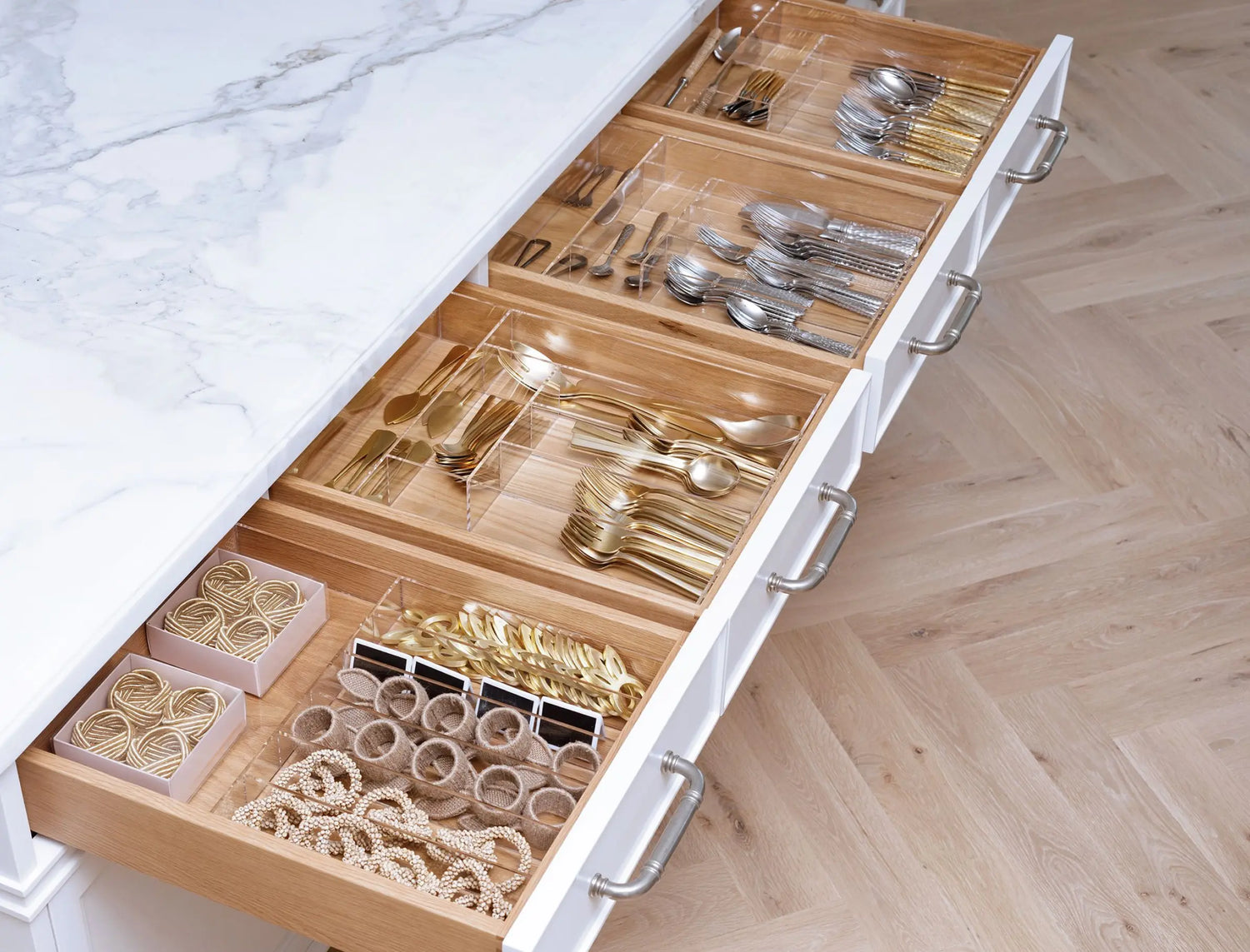 Silverware never looked so good! By using the full storage capacity in her drawer, Rachel can store as much silverware and serving utensils as she needs for all her hosting events.
In an extra large drawer, Rachel put two organizers side by side to store all her baking and kitchen utensils together, keeping everything organized and accessible.
Rachel organizes table linens, napkins, tupperware, pots and pans and dishes with our stunning, acrylic expandable drawer dividers.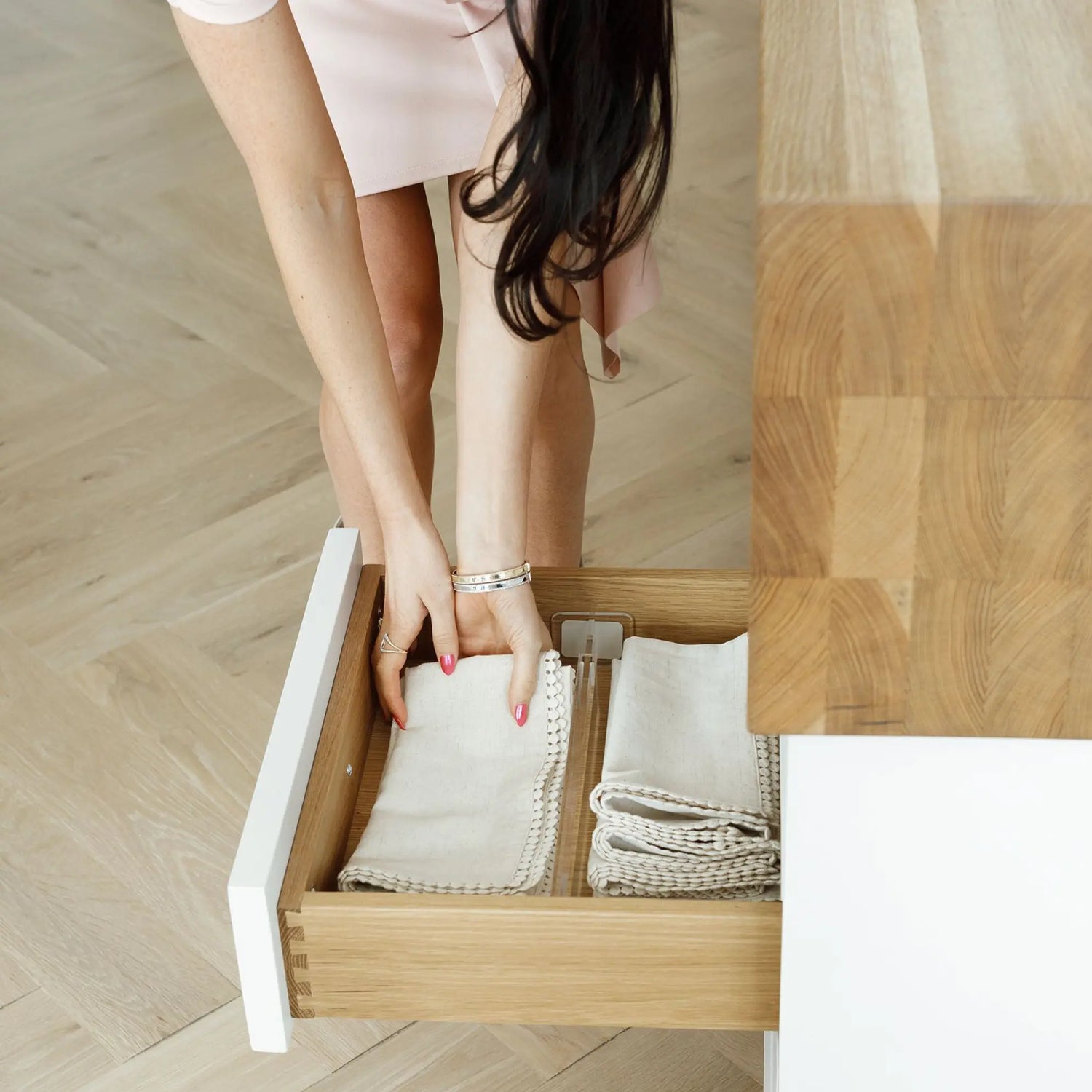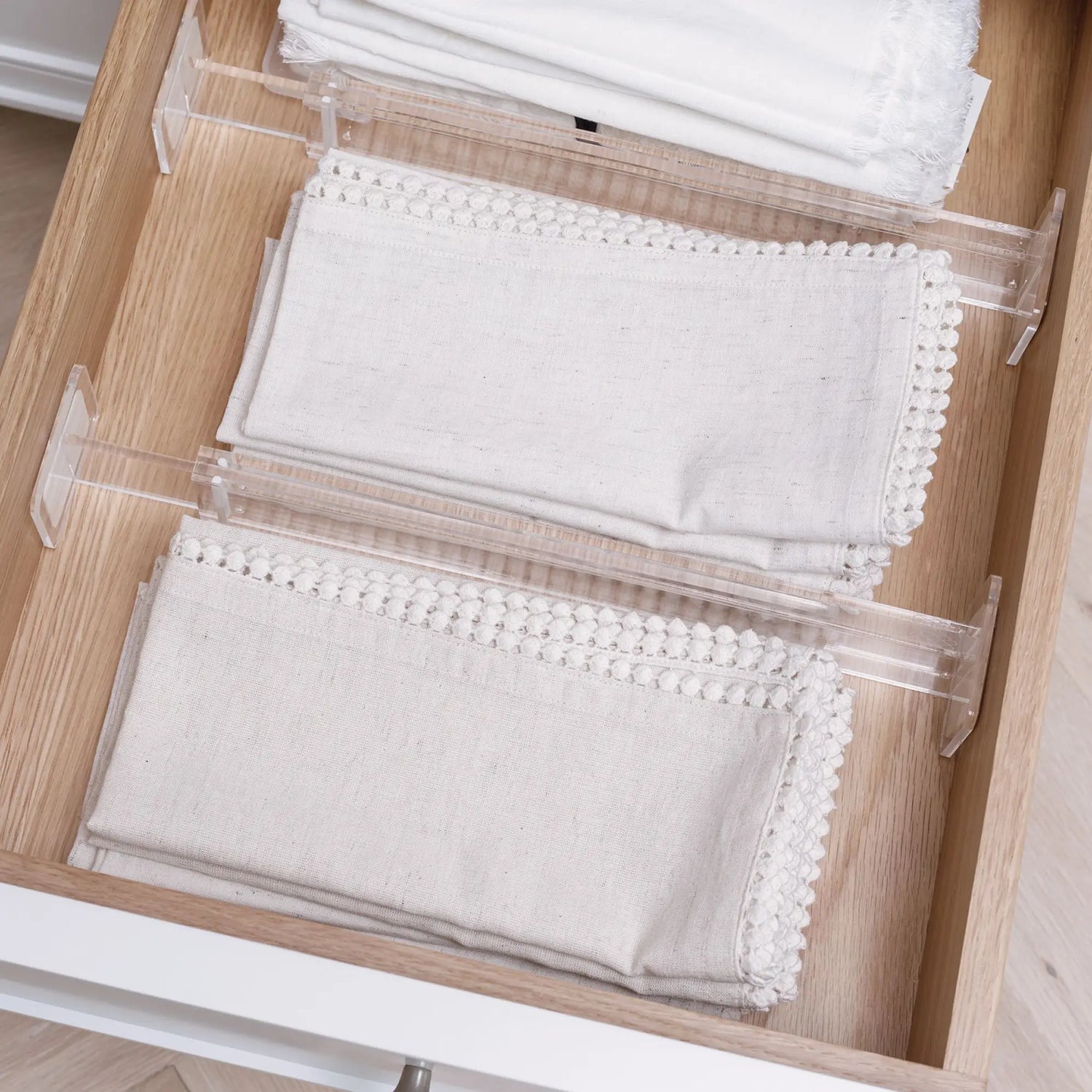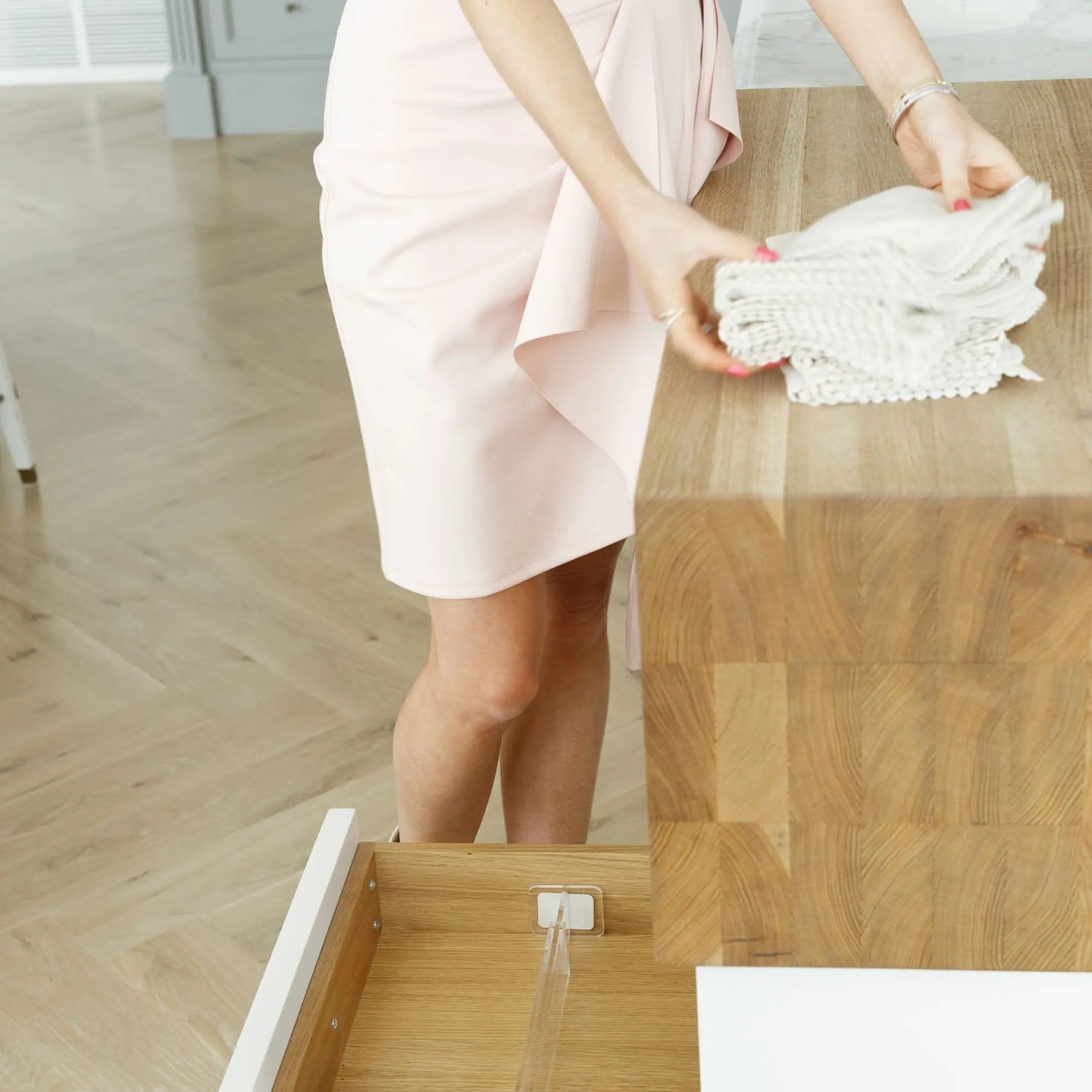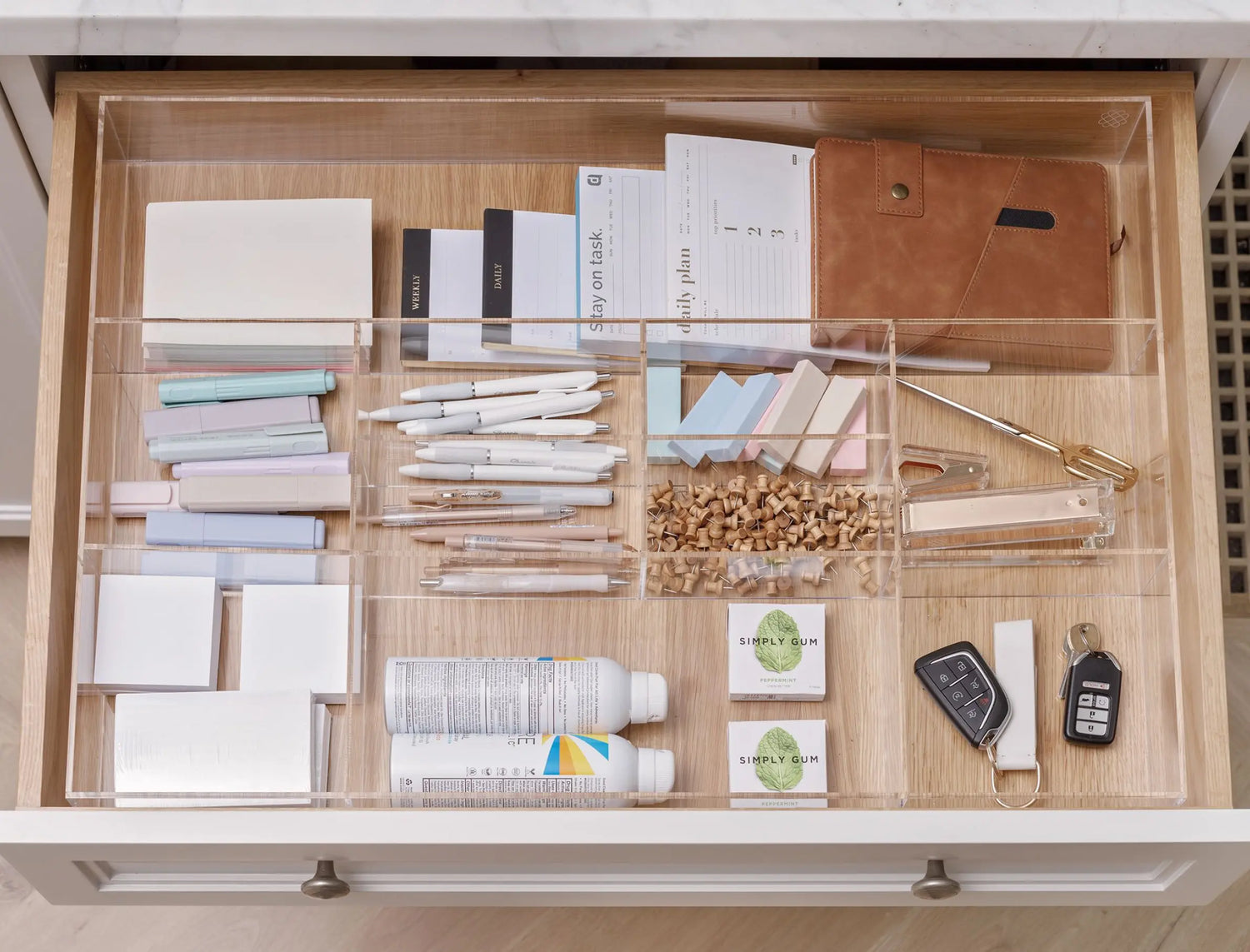 Rachel's junk drawer is now her favorite drawer with all her needed items clean, tidy and close at hand.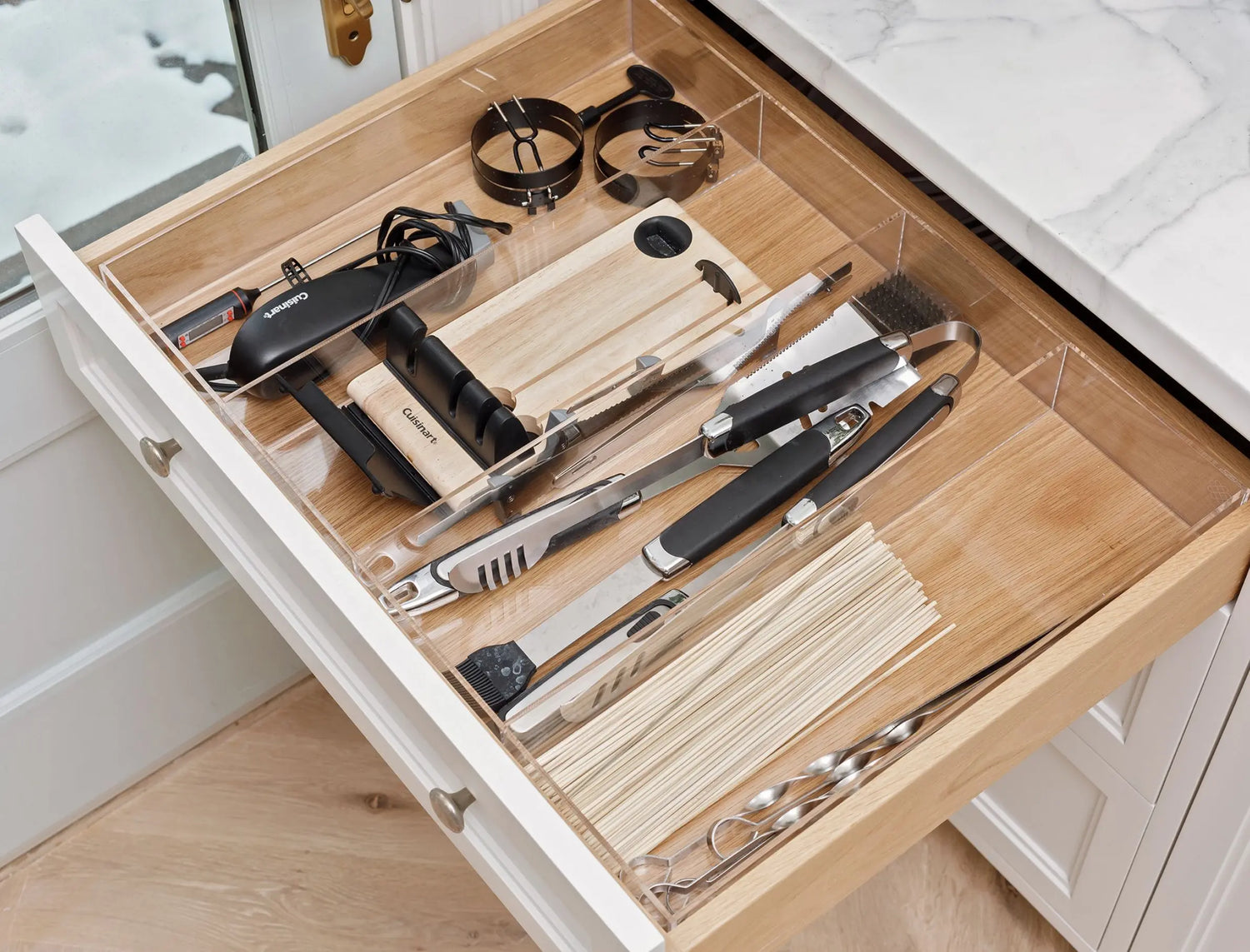 Drew has his BBQ tools ready to grill with the Heidi custom drawer organizer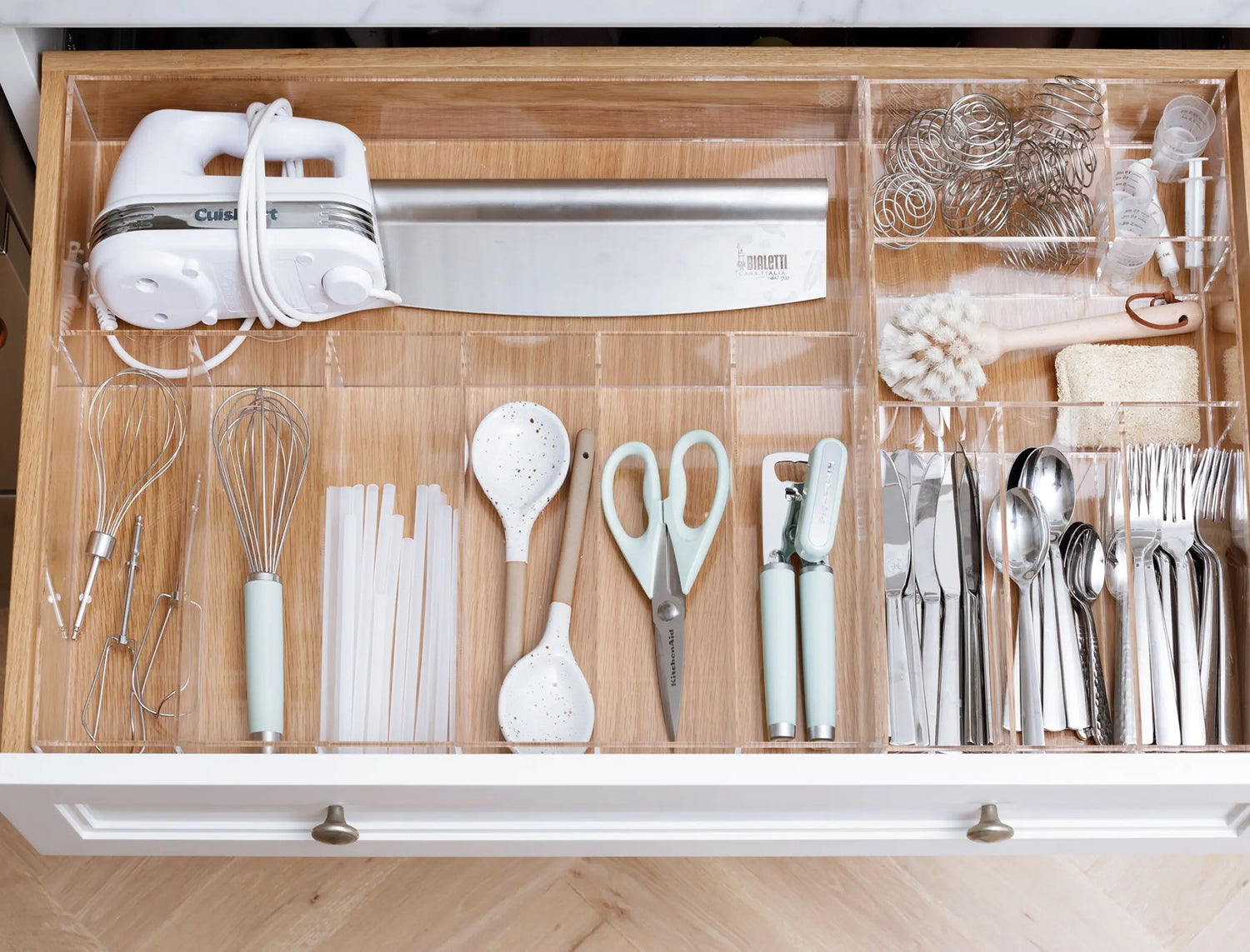 The Tyler and Lemmon custom organizers create the perfect pairing for Rachel to keep her baking tools, everyday silverware and kitchen utensils organized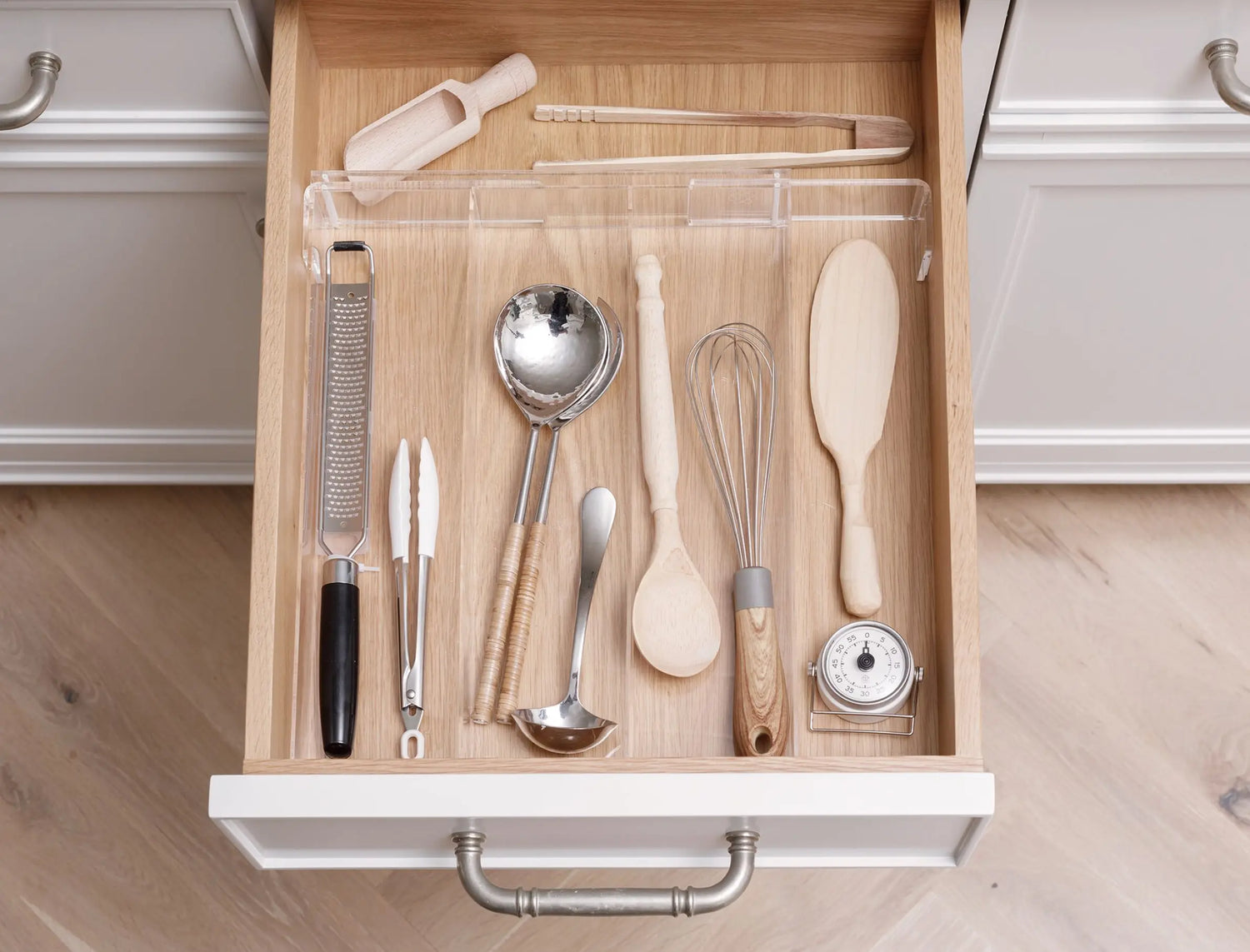 Expandable drawer organizers create a perfect fit using all available storage space and pair seamlessly with our line of custom acrylic drawer organizers
shop Rachel's kitchen accessories
Elevate your events with the Tylee utensil caddy, essential for parties, backyard bbq's and everything in between.
Pairing custom, acrylic drawer organizers with expandable drawer dividers provides a solution for every drawer in Rachel's pantry keeping her ready for morning supplements, quick meals for her kids and dinner prep at night.
Snacks are ready to grab and you'll always know when it's time to reorder with everything visible and at your fingertips.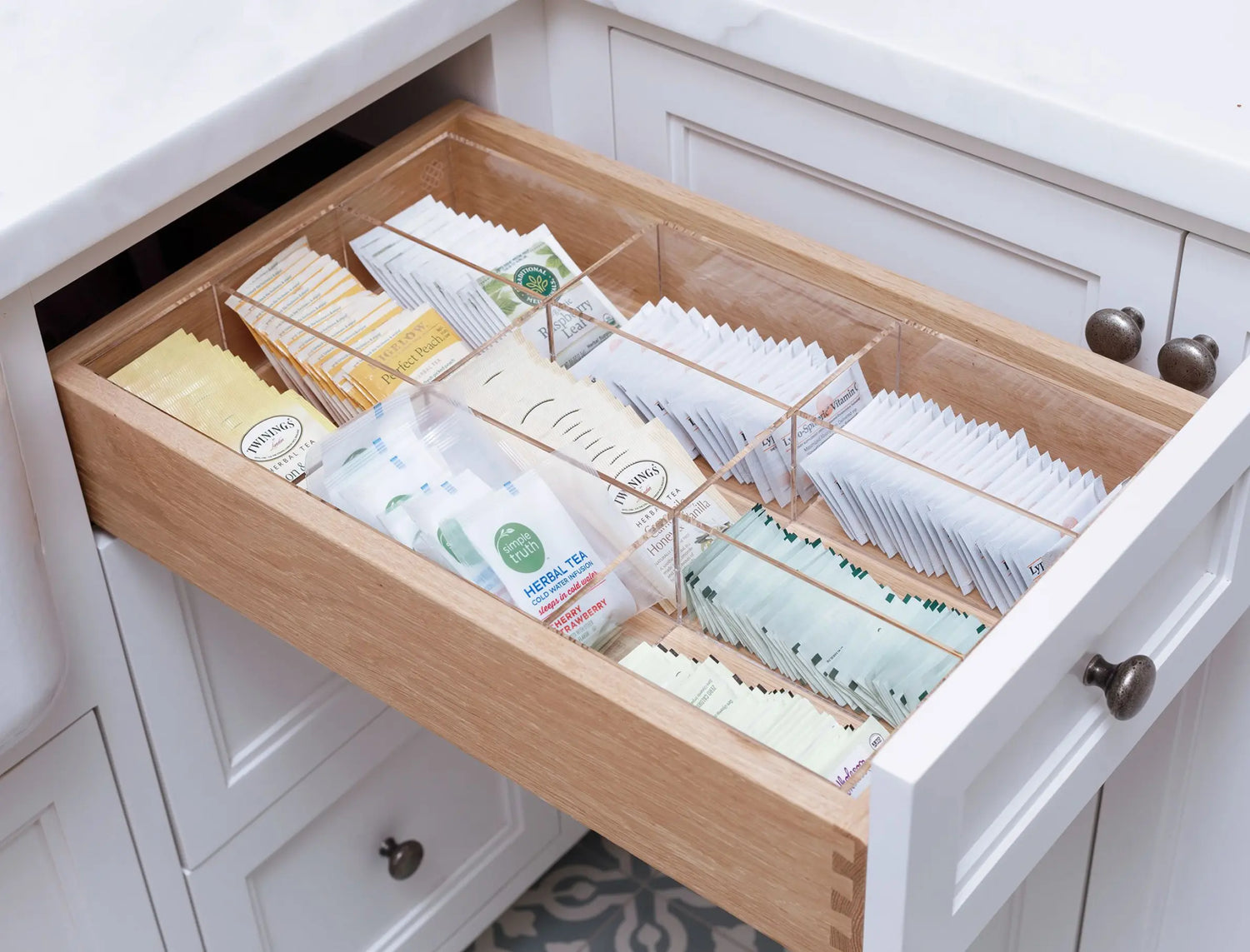 Tea and supplements are tidy and ready for use in this ideal custom drawer organizer. Perfect for vitamins and other small items you want organized.
Our expandable, acrylic drawer dividers keep clutter under control in any space and especially in the pantry.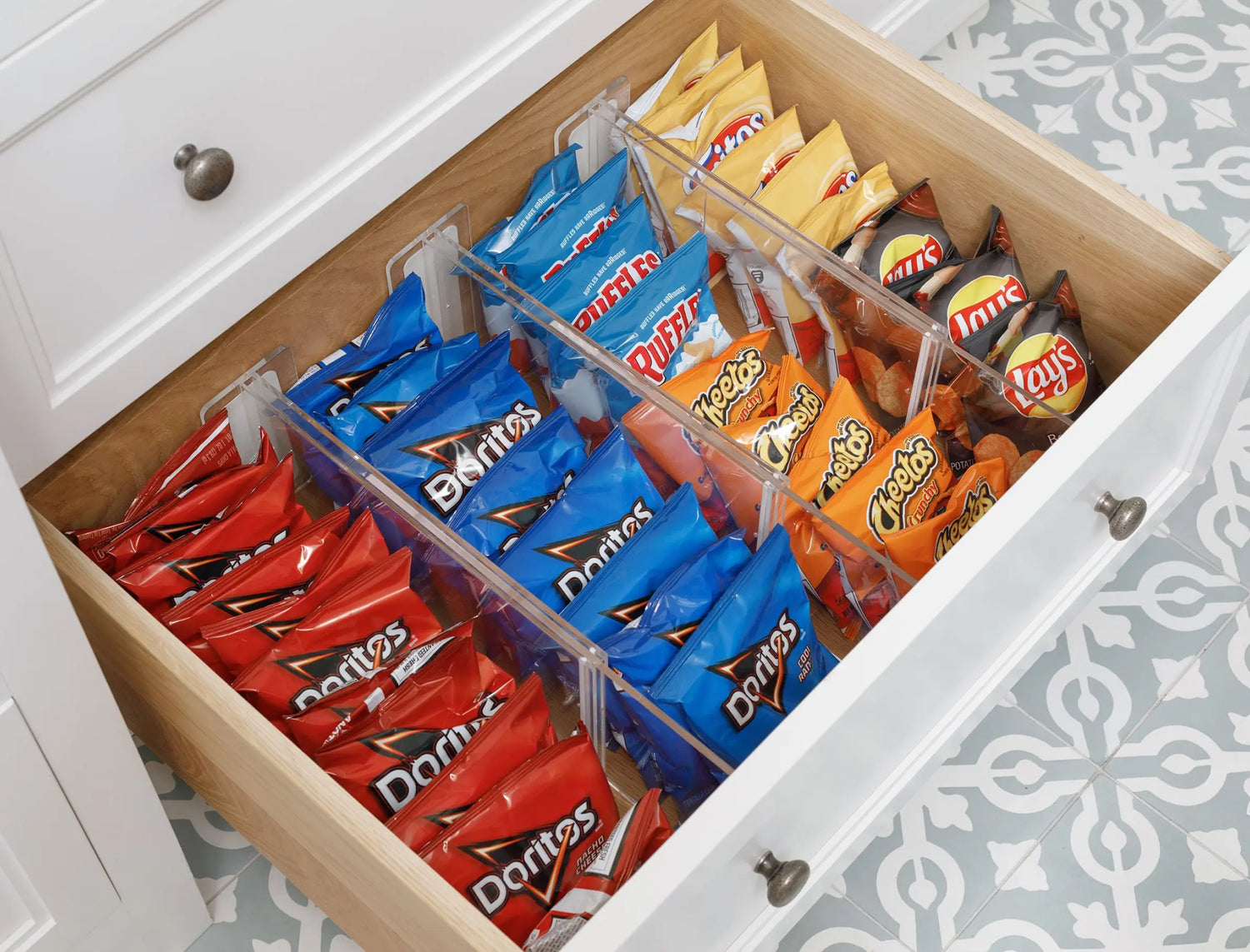 Acrylic drawer dividers expand out to fit your drawer and our available in sizes up to 6" so you can use the full height of your drawer.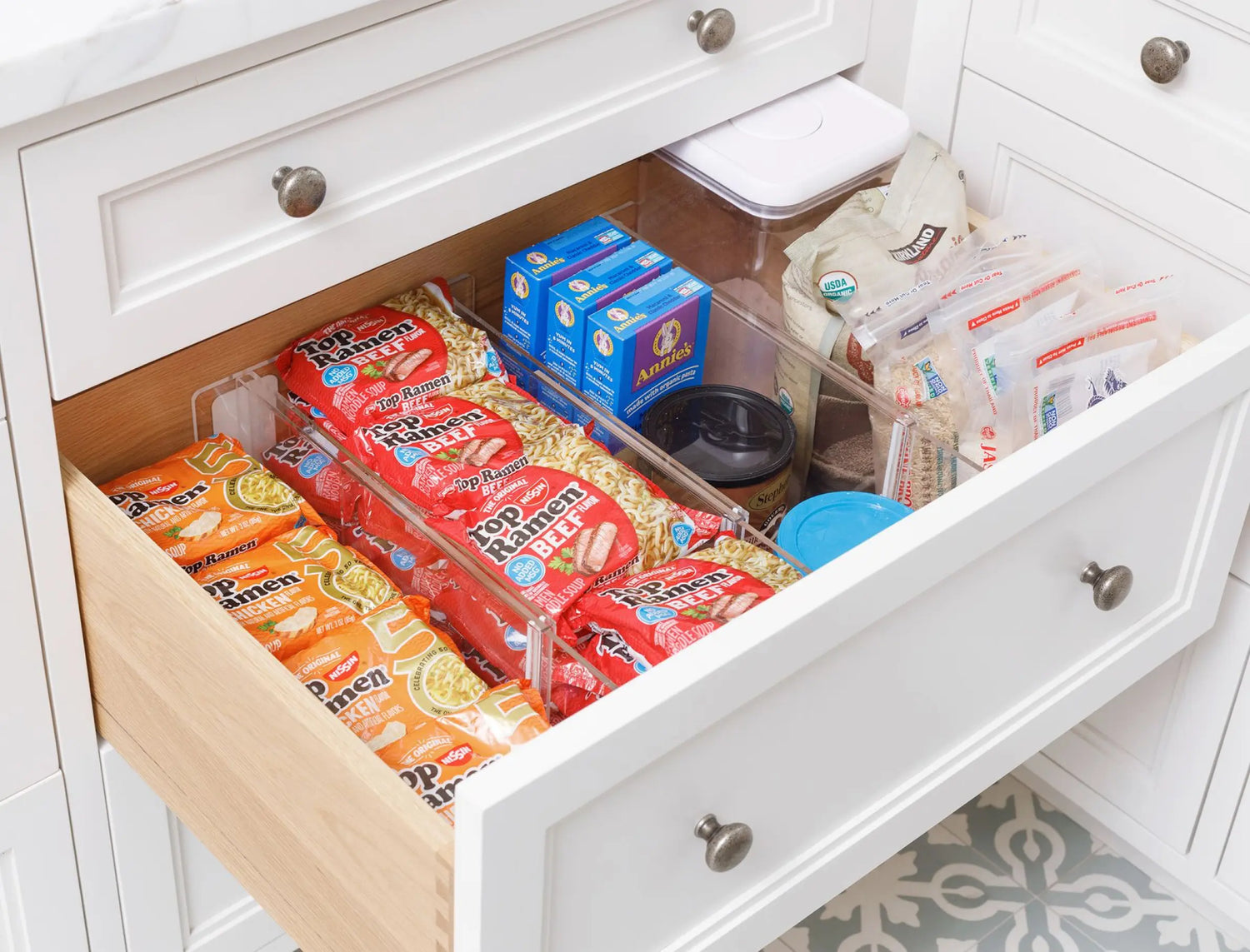 Items stay organized and contained with dividers anchored firmly in place with no-residue 3M adhesive.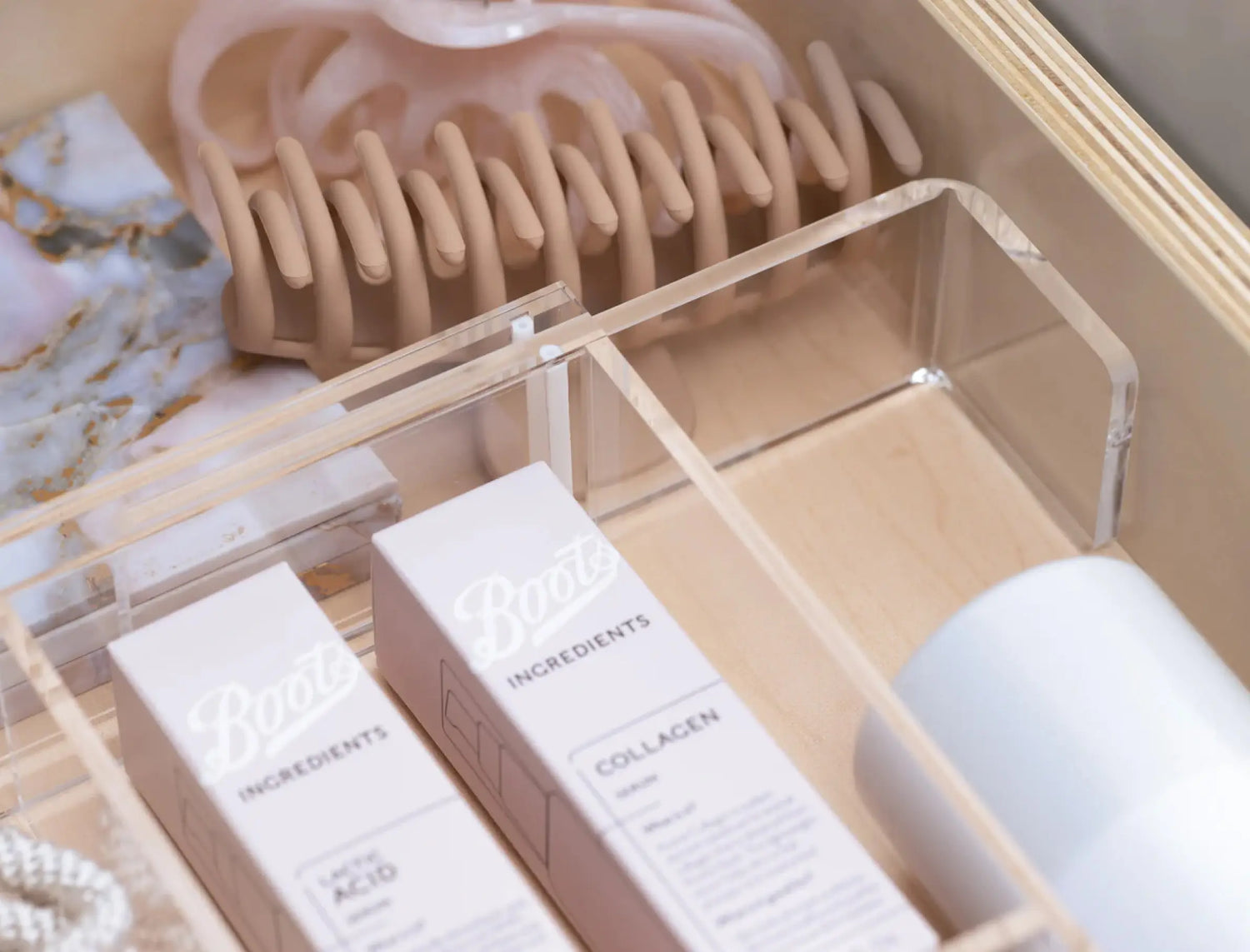 Crystal-clear dividers elevate the look in your drawer while maintaining order and peace in the chaos.
Rachel's drawer organization collection
Rachel's accessory collection