Each of these 12 custom-fit acrylic drawer organizers is designed to help organize your office, study and craft room
The office drawer provides the tools to get work done efficiently, easily and enjoyably
The Abigail organizer has seven different compartments from large to small to fit all essential office supplies making work a seamless experience.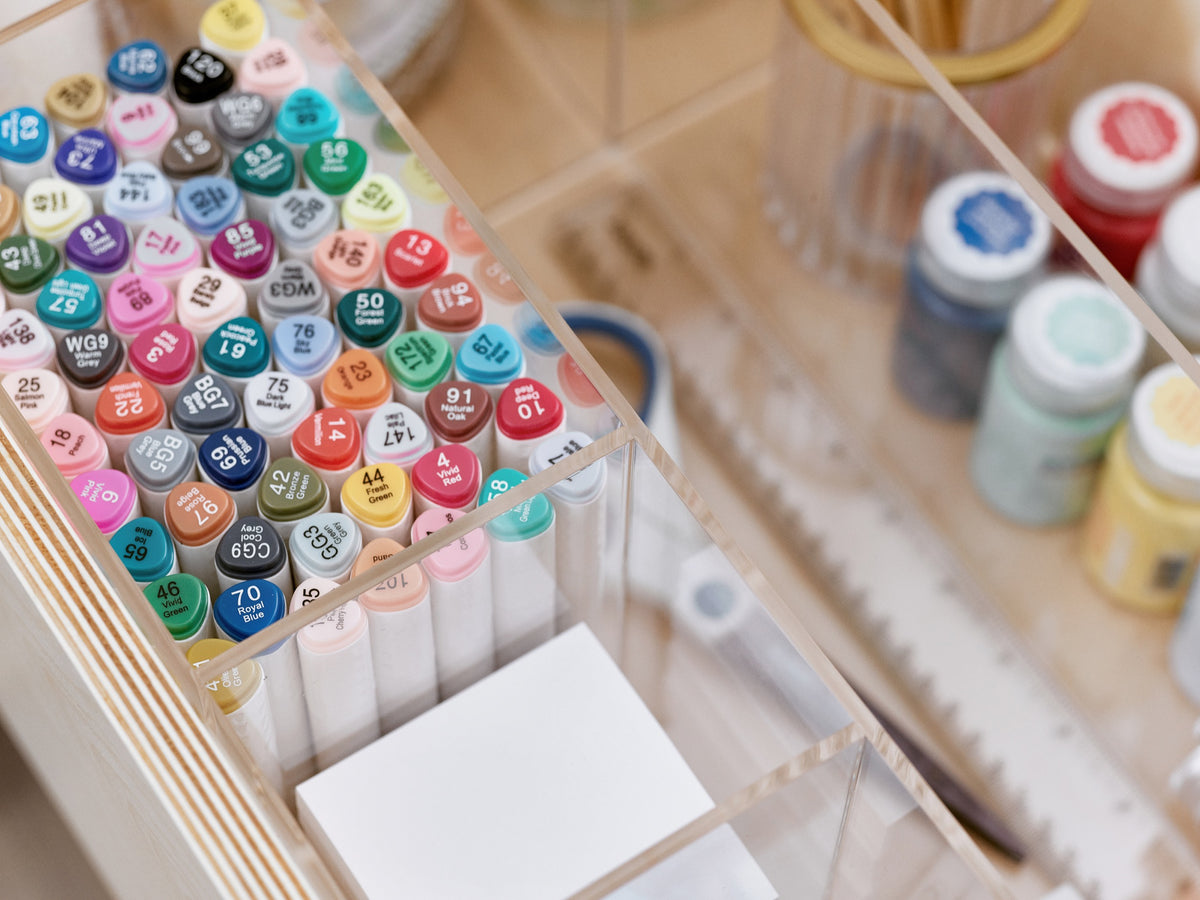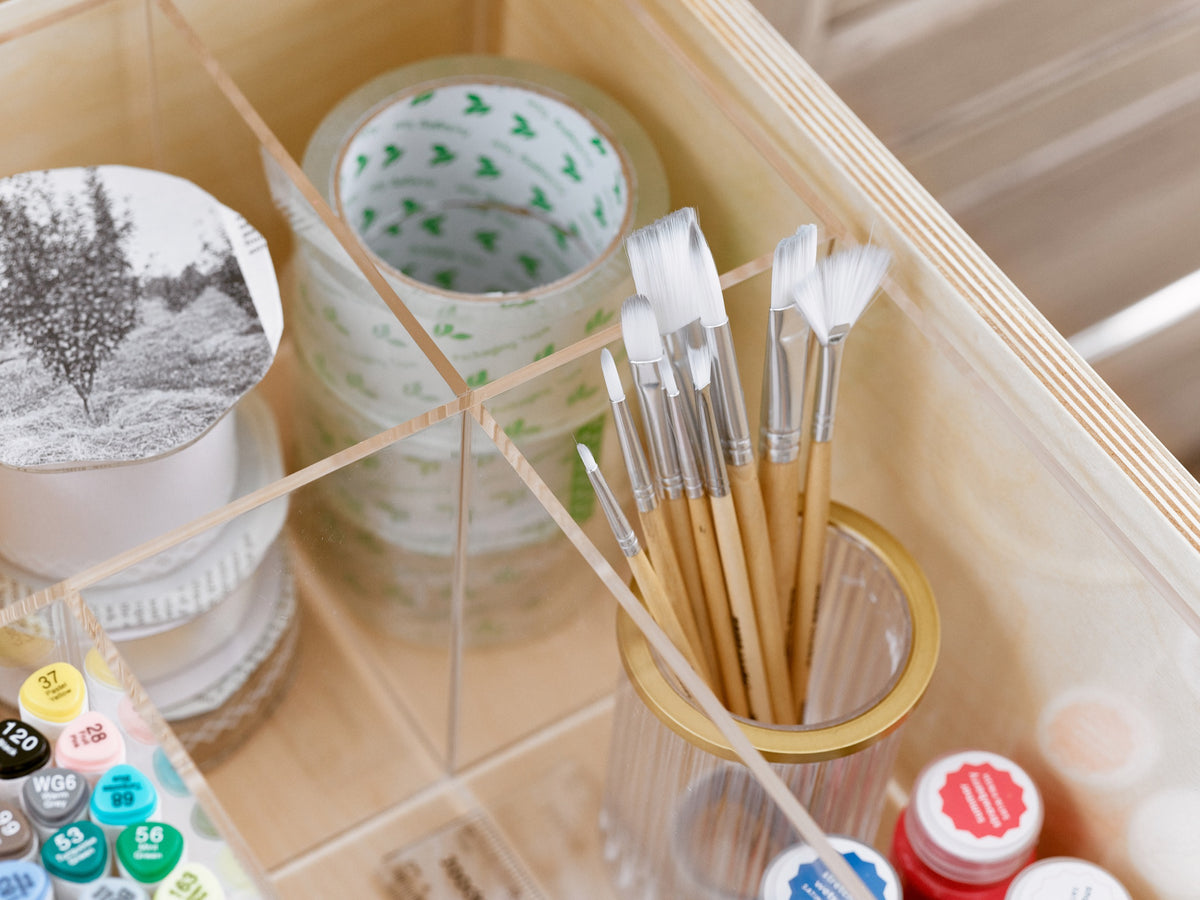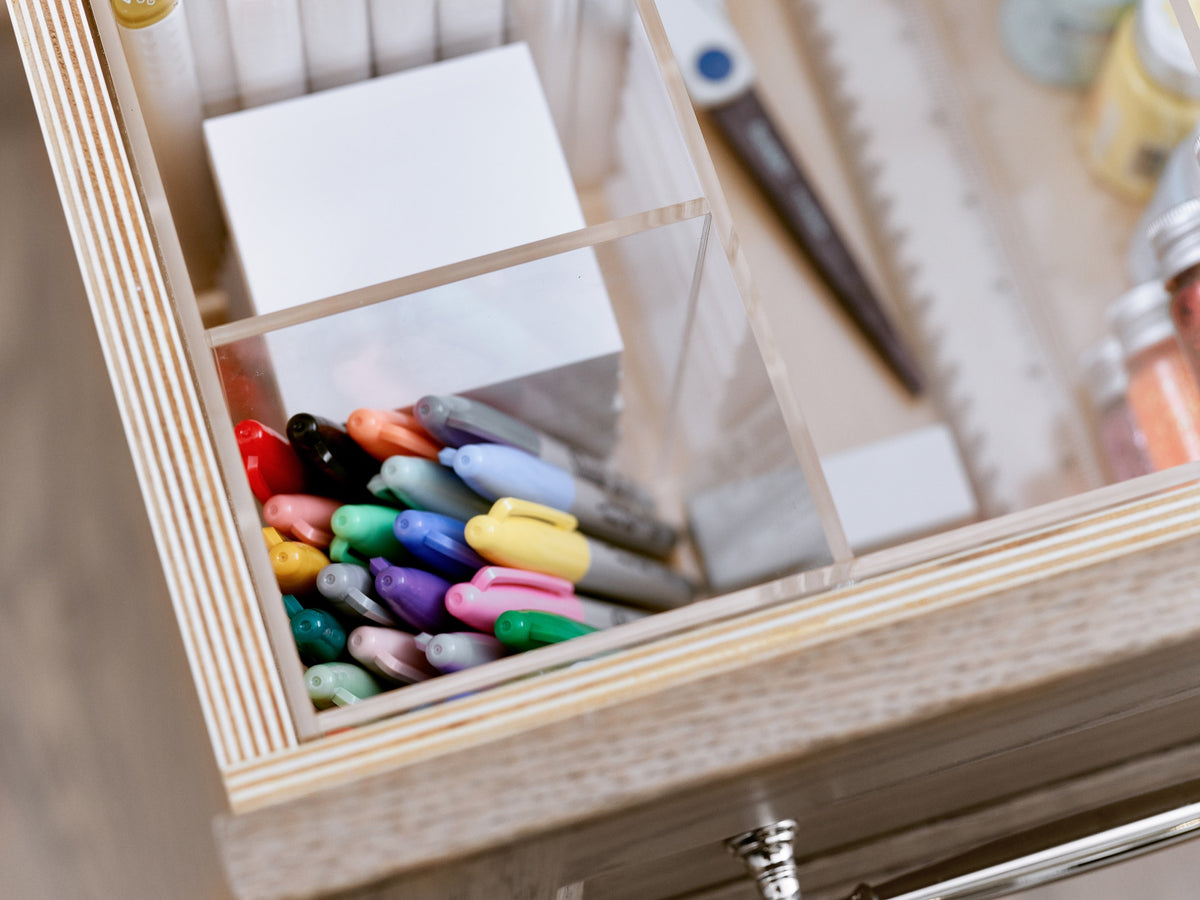 The Angela organizer is designed with eight compartments and works perfectly in both deep and shallow drawers to keep favorite supplies and back stock organized and ready for use.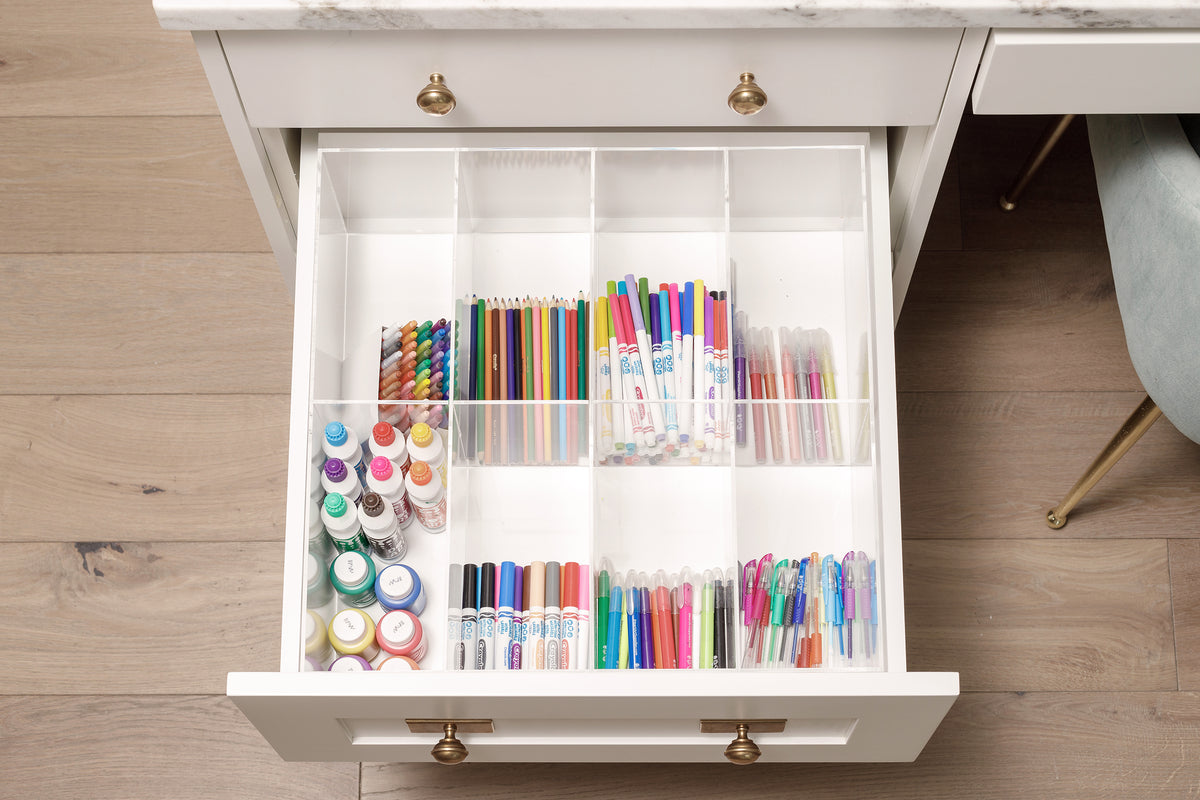 The Anora organizer boasts twenty grid-style compartments ideal for crafting or office supplies, keeping each item contained, organized and beautifully accessible.

The Benjamin organizer offers two large compartments and eight equally-sized smaller compartments perfect for notebooks, paper clips, pens and erasers.
The Danielle organizer features nine different compartments long and small for all office tools and supplies.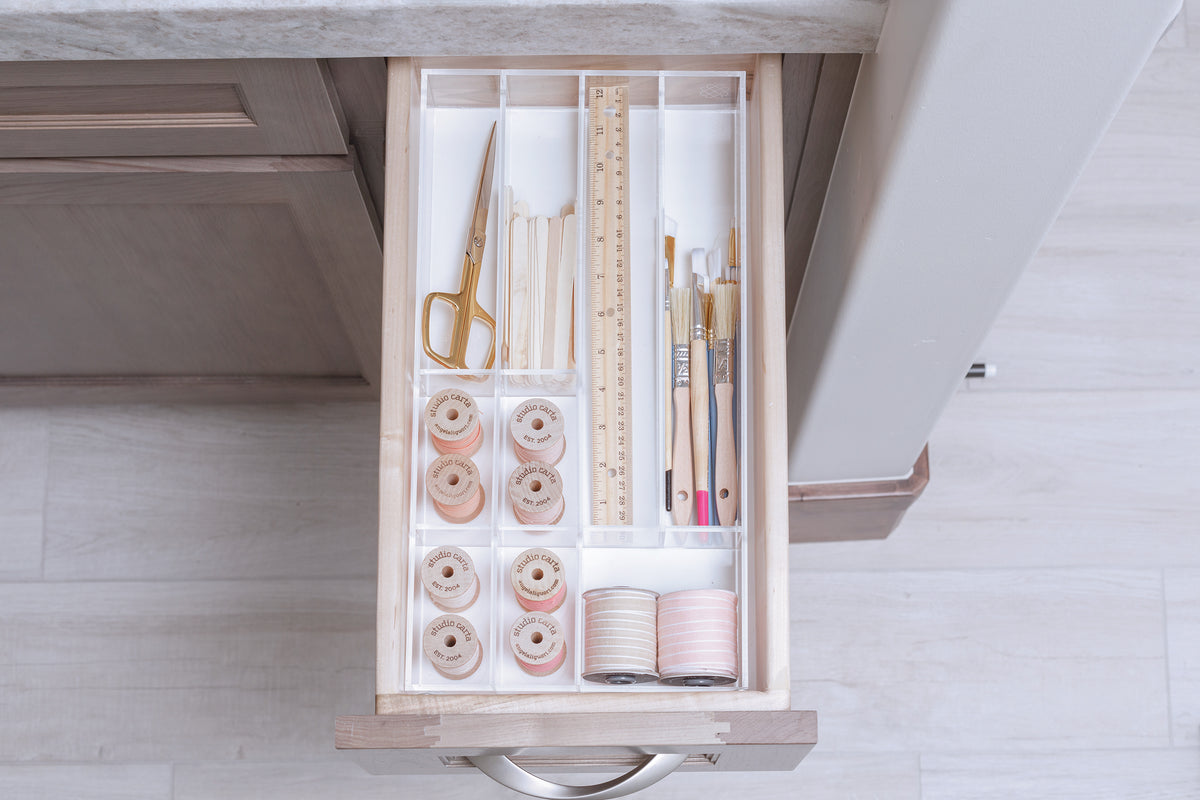 The Georgia organizer has five equal rows that provide flawless organization in narrow drawers keeping pens, pencils and staplers neatly in line.

The Gilman organizer features ten multipurpose compartments to organize all your office and craft needs.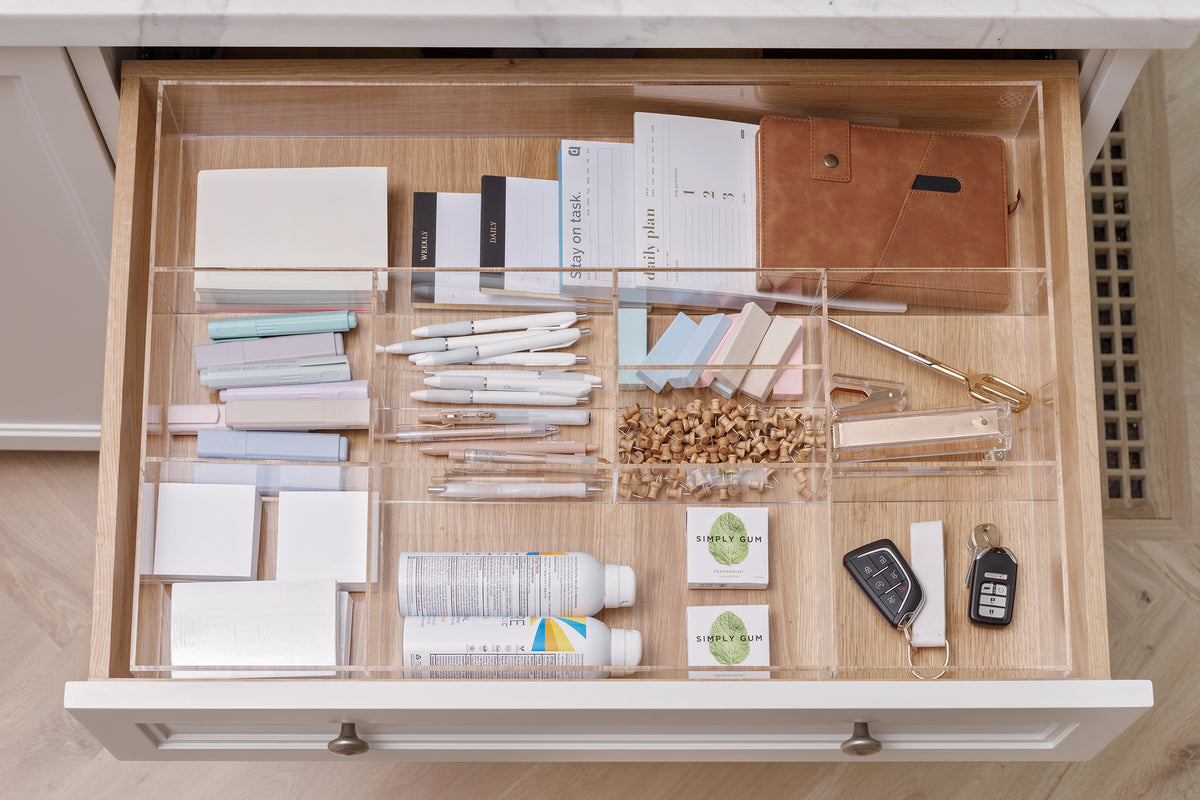 The Hazel organizer is designed with 10 generous compartments of varying sizes for all your junk drawer needs.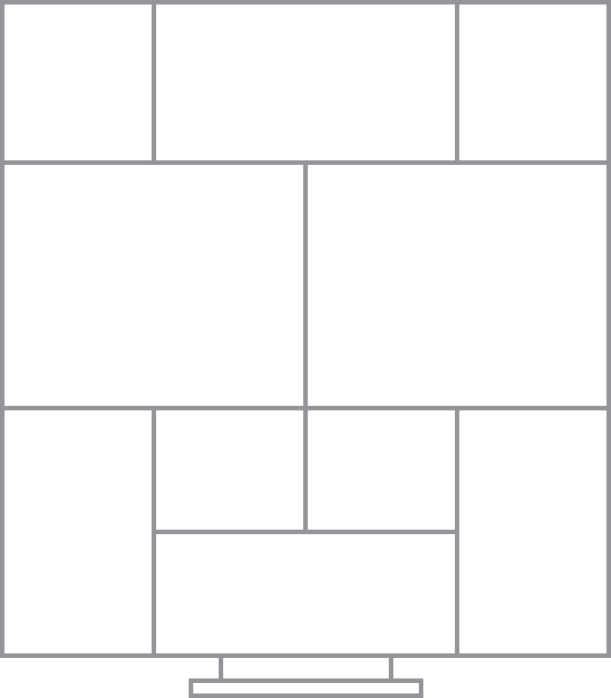 The Isabella organizer is made with a unique configuration of ten compartments. Say goodbye to clutter when every item has a place.
The Jennifer organizer has eight varying sized compartments and works well in extra-wide drawers, containing office items in perfect order.
The Lindsey organizer is our #1 bestselling layout and features six flexible compartments ideal for both small and large office supplies.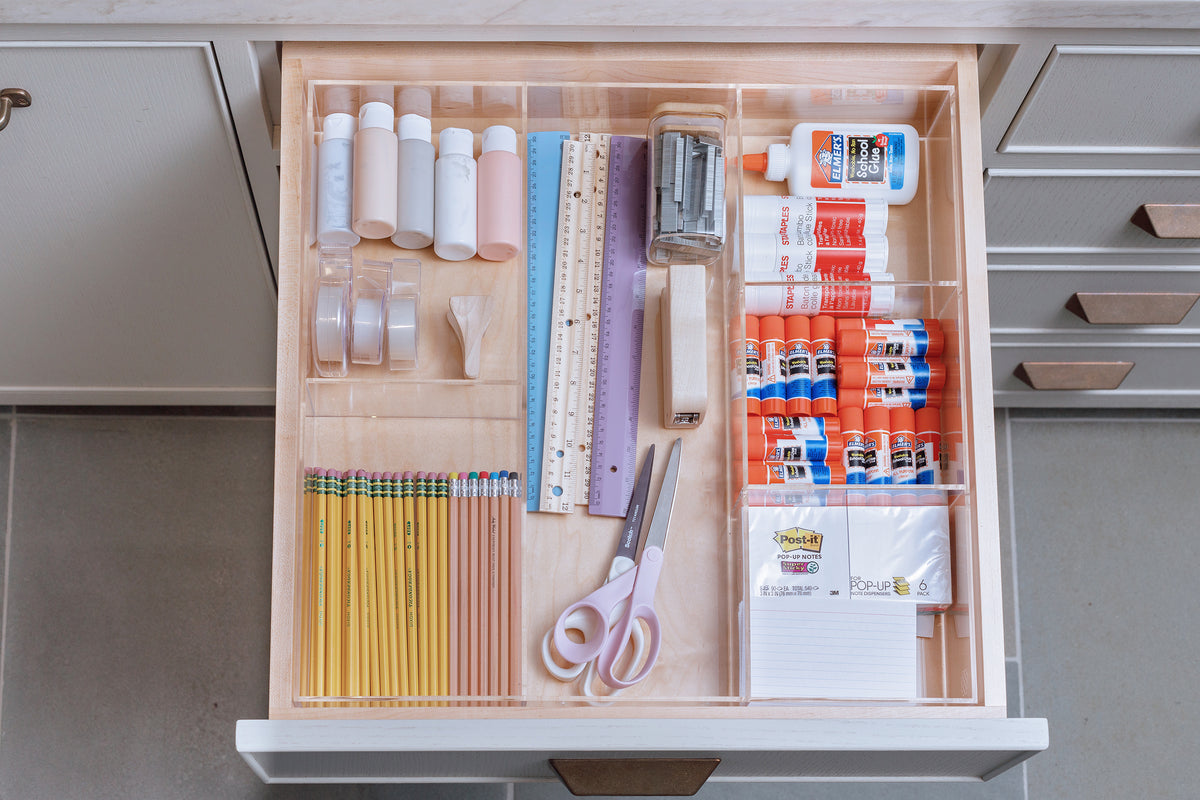 The Marissa organizer contains nine grid-style compartments and works in both shallow and deep drawers to store all office and craft products.